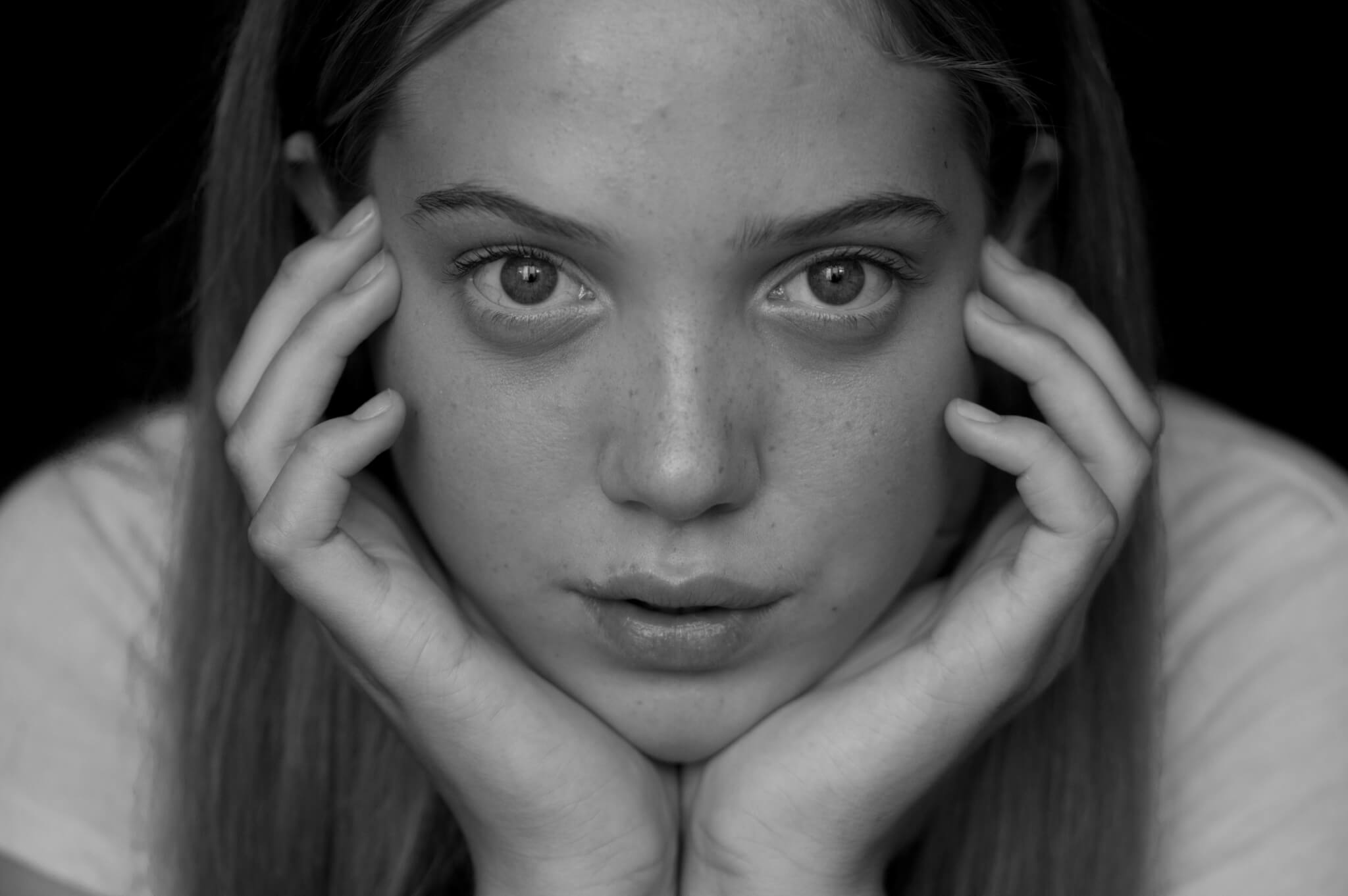 Shield your skin by nourishing it with the right choice of the product
Almost all of us these days suffers from skin problems either due to a super oily skin or super dry skin. So, one should make sure that they are making the right choice of the products to feed their skin. However, we all have different skin types and not every product is meant for all skin types. If skin issues like acne, blackheads and dull skin are giving you sleepless nights then you must try out these:
Jiva neem face wash (100 g):
For centuries, neem has been the cure for many problems because of its anti-bacterial properties. This face wash is a great combination of neem (kills problem causing bacteria), Tulsi (helps in many skin disorders, skin rashes, itching, acne, pimples, and scars) and aloe vera (helps to keep the skin smooth and glowing) that works against impurities and prevents pimples. When I read out its ingredients list, I could hardly wait to watch its results on my skin. I tend to choose my skincare products very cautiously as I have a super oily face and yeah! It solved my 80 percent of skin problems. It comes in a transparent tube which is leakage free though its packaging isn't that attractive but believe me it can turn out to be a magic especially for oily skin.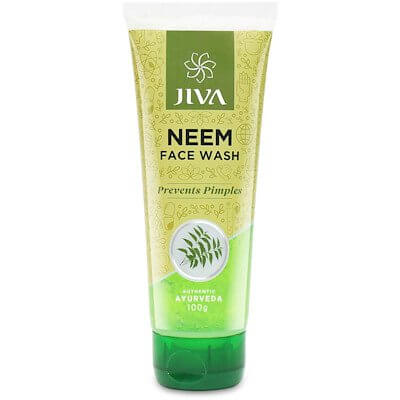 How to use:
Damp your face and apply it in a circular motion which will foam a lather. Wash off with cold water. Use twice a day.
Now, let's come to its price section. It is just for Rs 95 (100 g) which is damn affordable.
Jiva neem mud pack (50 g):
Getting a lustrous, beautiful and a spotless skin isn't easy at all until and unless we nurture it with the right kit of products. Face pack is that one product in the skincare kit that every girl is fascinated about because it helps in shedding the dead skin off and revive your skin. Packs are the best food you can feed your skin with. It heals your skin from the impurities and dirt which your skin becomes the prey of due to pollution, dust and, sunburn. If you have a dry skin then moisture based packs would be the best for you and for oily skin clay and mud packs are the best. This mud pack did a great job for my oily skin by clearing out excess oil from the skin leaving my skin smooth and soft. It has the properties of Multani Mitti and neem which cleanses the skin and provides luster to the skin. It works as a treatment for dead skin and provides new life to your skin. Neem leaves have antifungal properties, that inhibit the pathogens that play a role in the development of acne.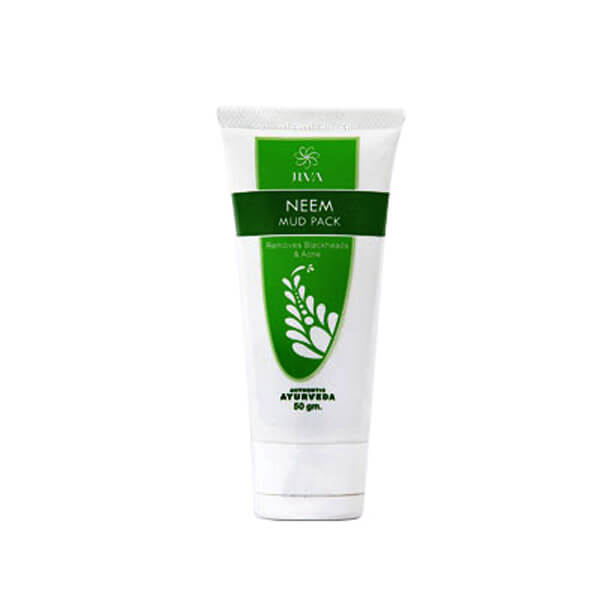 How to use:
Apply on face and leave it till it dries off. Wash off with cold water. You can use it daily or 3-4 times a week.
It comes at a reasonable price which is just Rs 95 for a 50 g tube.
Jiva Cucumber Water ( Cleanser and Toner) (100 ml):
Cleansing, toning, and moisturizing should be the part of your everyday routine to maintain the beauty of your skin whether you are blessed with clear skin or fighting the skin issues. One must follow these 3 steps every morning and before going to bed. All we required is pampering the skin with the right choice of product. Jiva cucumber water is a cleanser and toner which hydrates the skin and gives it a refreshing effect. It is a multipurpose toner that contains cucumber and other herbal extracts to tone, refresh, and tighten the skin. It soothes the skin by removing dirt and oil from the skin. It comes in a transparent spray bottle packaging which is travel-friendly.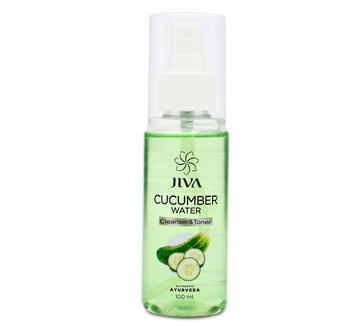 How to use:
Spray directly on the face and wipe off with cotton pads which will remove the dirt and oil from the skin. It can be used multiple times a day. It can be used as a makeup remover and can be mixed with herbal powders to make packs.
It is priced at Rs 80 for a 100 ml bottle.
I have become a fan of these products. I am sure you too will after using the products.