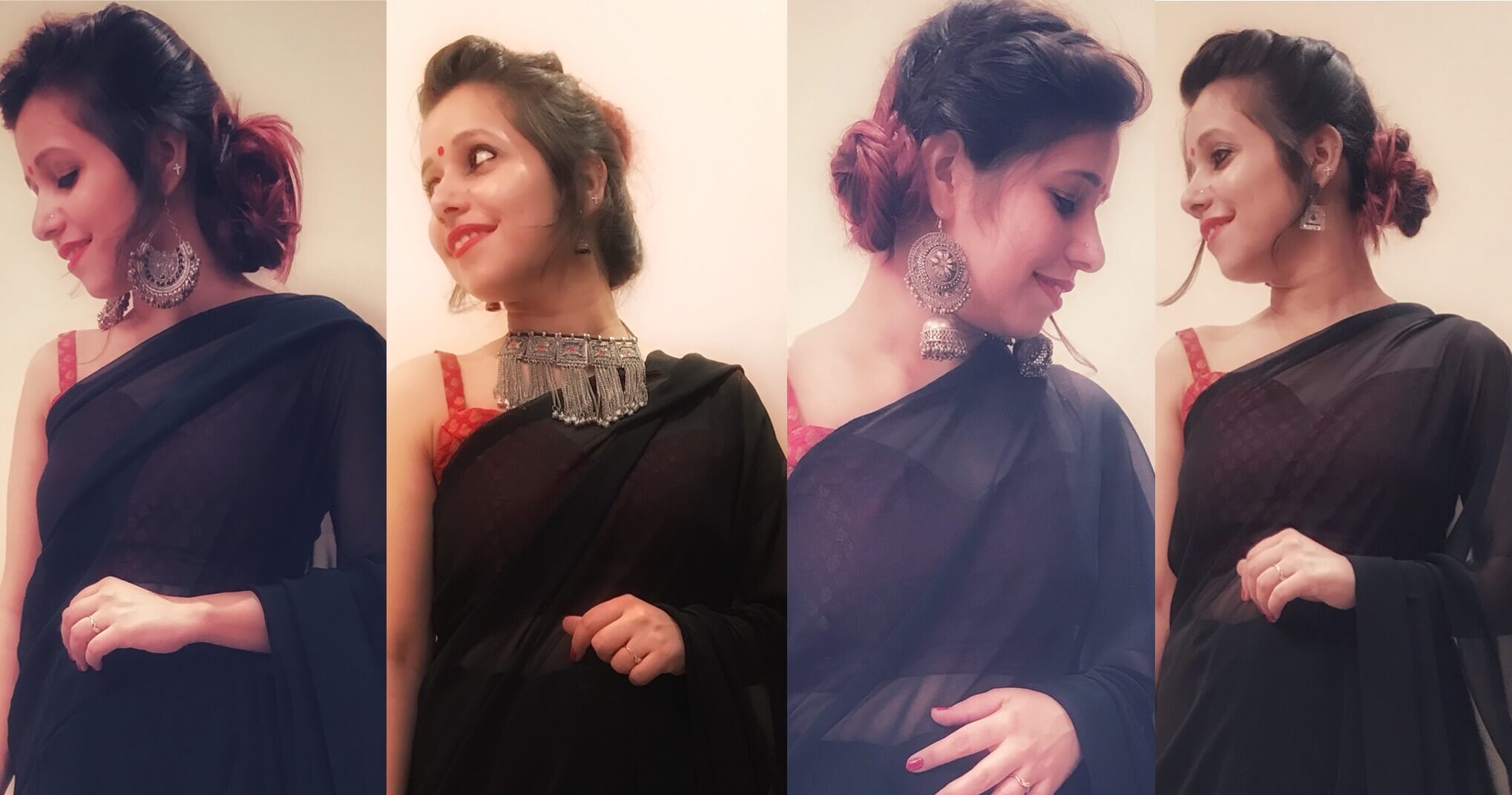 Check out simple bun hairstyles to rock your saree look
Sarees being the nine yards long beauty are the most gorgeous, stunning and eye-catching outfit that we girls love to slip in to. When going for a saree, one knows what makeup and accessories should go with your look but one thing we all are confused at is a "hairdo" especially if you want your hair to be tied up without involving too much time. So here are some pretty simple bun hairstyles that will make you look like a diva in no time. Bun on a saree is the first thing that comes to my mind when I want to look whimsical and crazily good. As we all know, it has been pulled off since our grandma's time and even then never lost its beauty, though now, we have come up with tons of new ways from classic buns (which our grandma's used to wear) to modern twisted buns but the love for buns is going to stay forever.  After all, nothing speaks more of elegance than a bun on a saree. Try one of these fuss-free hairstyles to accentuate your saree look. The best part of these buns is they would work for any face shape.
Fishtail side bun: Fishtail side bun not only looks beautiful but elegant, graceful and stylish too. This style mixes a loose fishtail braid with a front french braid to give a traditional taste to your updo. No matter whether you have medium-length hair or long hair, you can always go for this one. If you want, you can also accessorize your bun with a flower to give a touch of whimsy. Moreover, it is effortlessly created and that too in no time.
How to create a fishtail side bun:
Part your hair on one side and take out a 2-inch section of hair from the front of your hair (from the right side of the partition).

Make a french braid.

Put it in its place using bobby pins.

Pull the sides of the braid to make it look super big.

Gather all your hair into a side ponytail.

Make a fishtail braid and p

ull the edges of the braid to make your bun look a little bit bigger.

Roll up your braid into a bun and fix it from all the directions with the bobby pins.

Take out a few strands of hair from both the sides which we call as "flicks" to finish off the look.
And, here's your fishtail bun.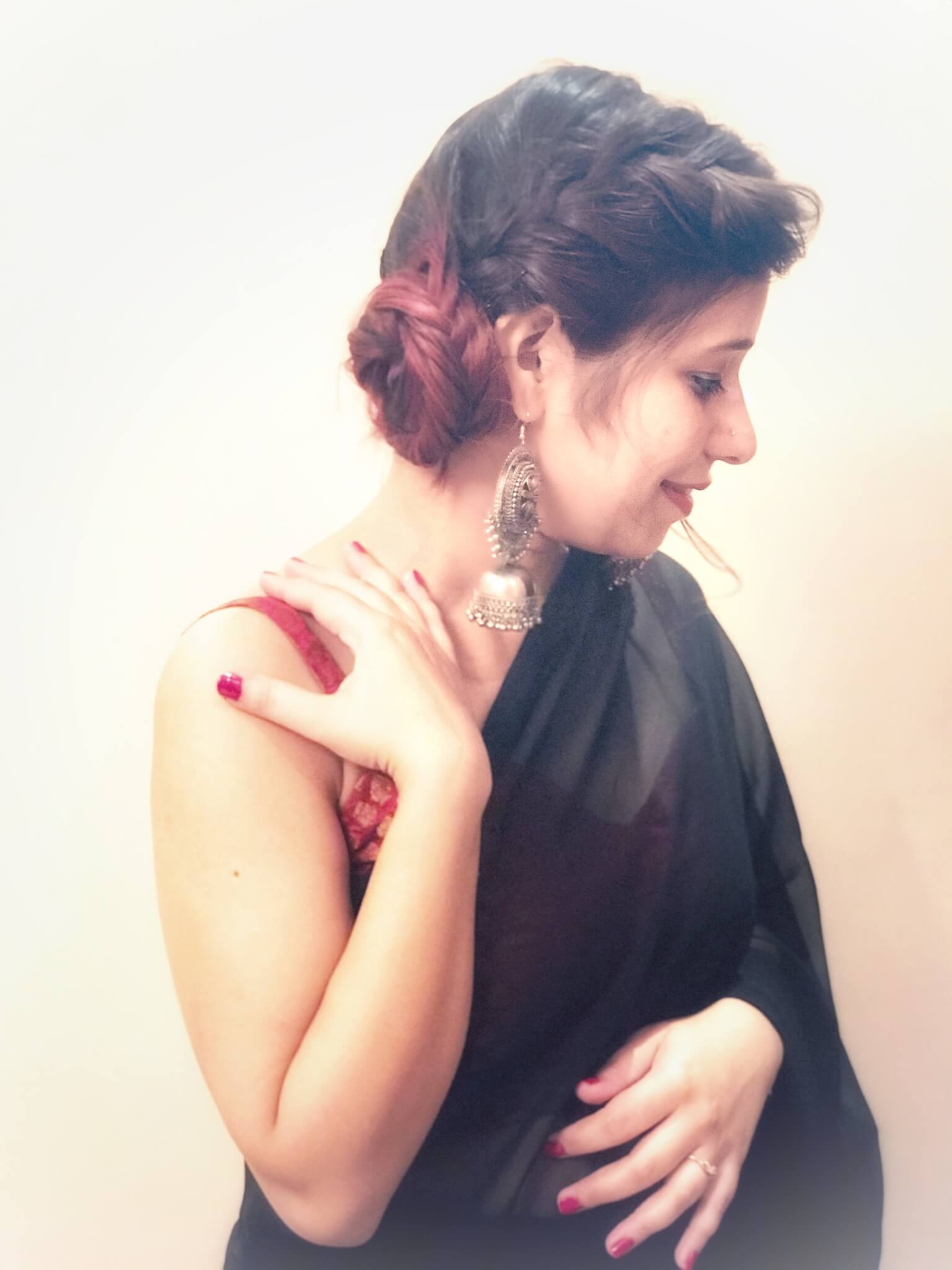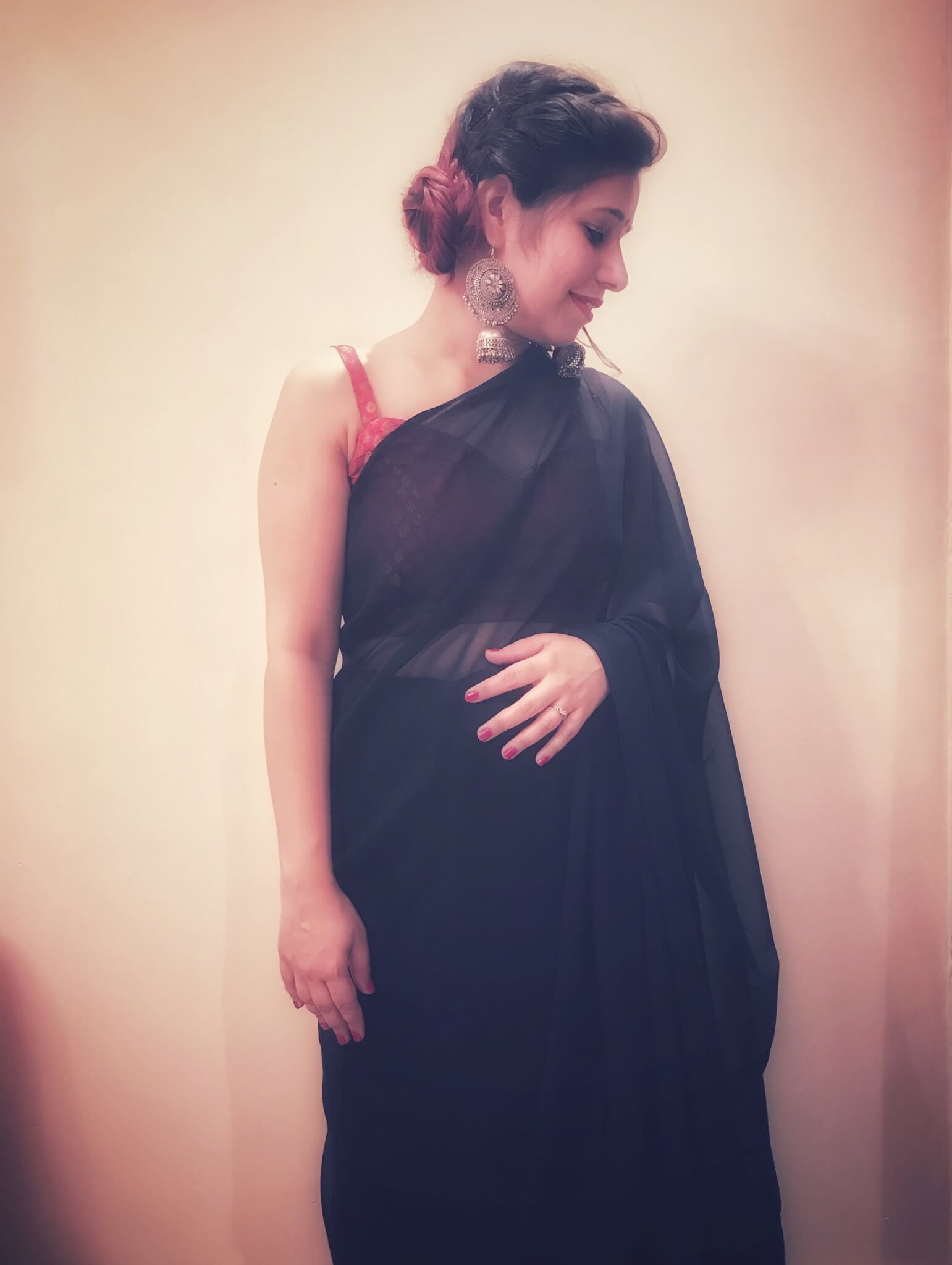 2) Messy high bun: A messy high bun looks amazingly adorable and pretty stylish when worn on a saree. This hairstyle works on all hair textures and is easily accomplished. To get a perfectly messy bun, it needs to be created with a few simple tricks or else you'll end up messing up with your bun.
How to create a messy bun:
Tease down the front section of your hair to achieve that voluminous bun look.

Comb back your hair and t

ake the front section of your hair into a puff.

Create a mid-level ponytail by gathering all your hair.

Push the hair of your ponytail towards the back to give your ponytail volume.

Twist your ponytail and wrap it around to form your ideal bun.

Secure it with bobby pins from all sides.

Loosen the back and the sides of your bun using your fingers to give a messy look.

Pull out some hair from the front to frame your face.
And that's it, the perfect messy high bun.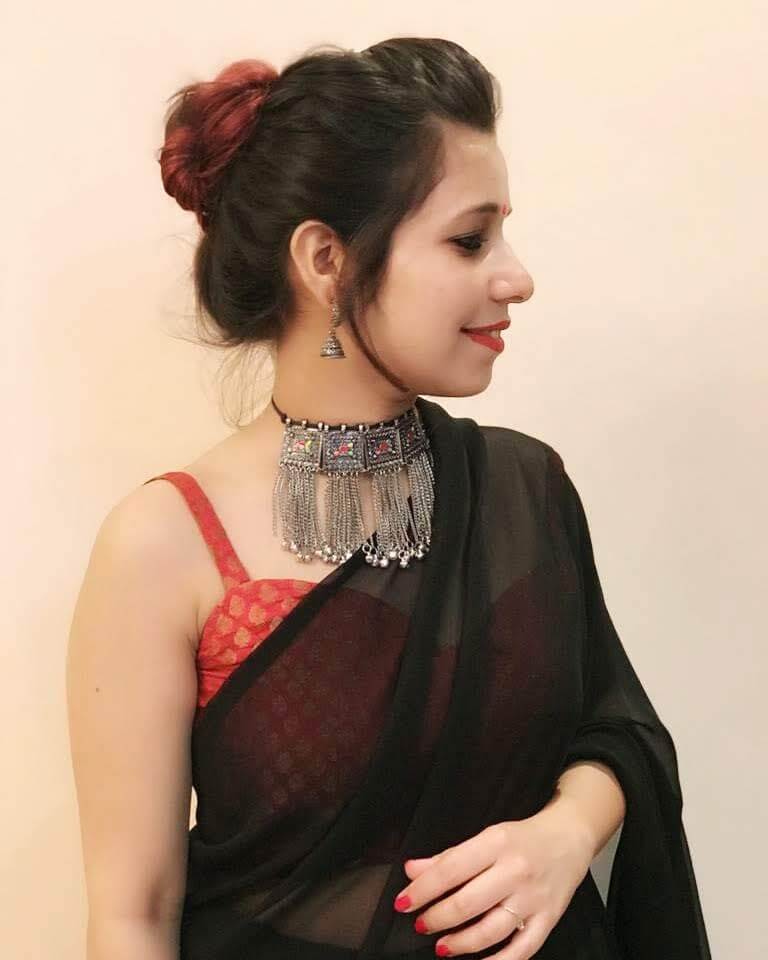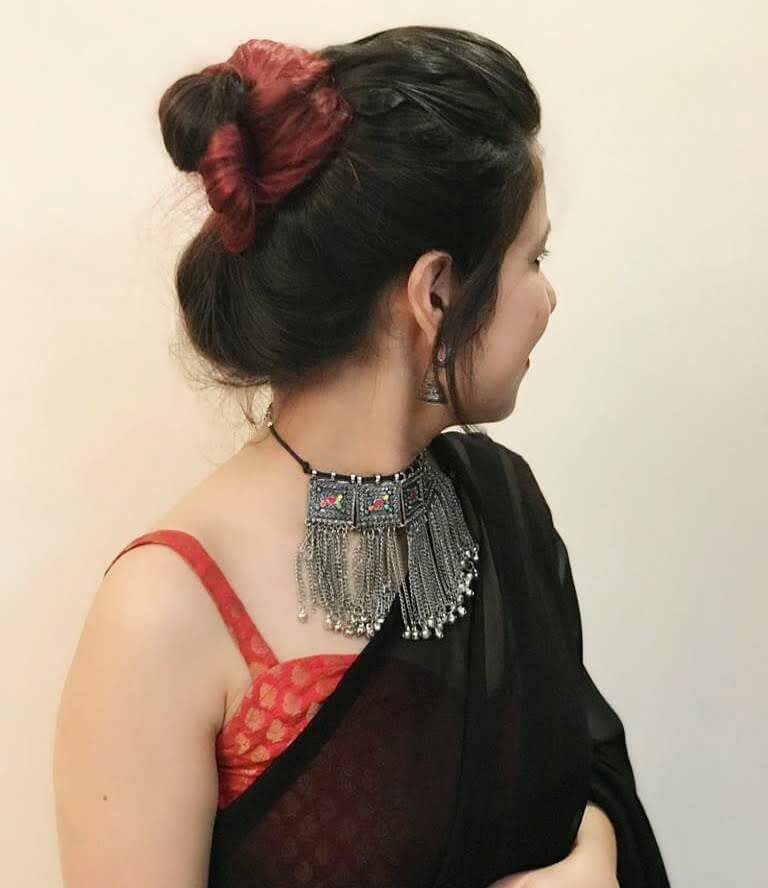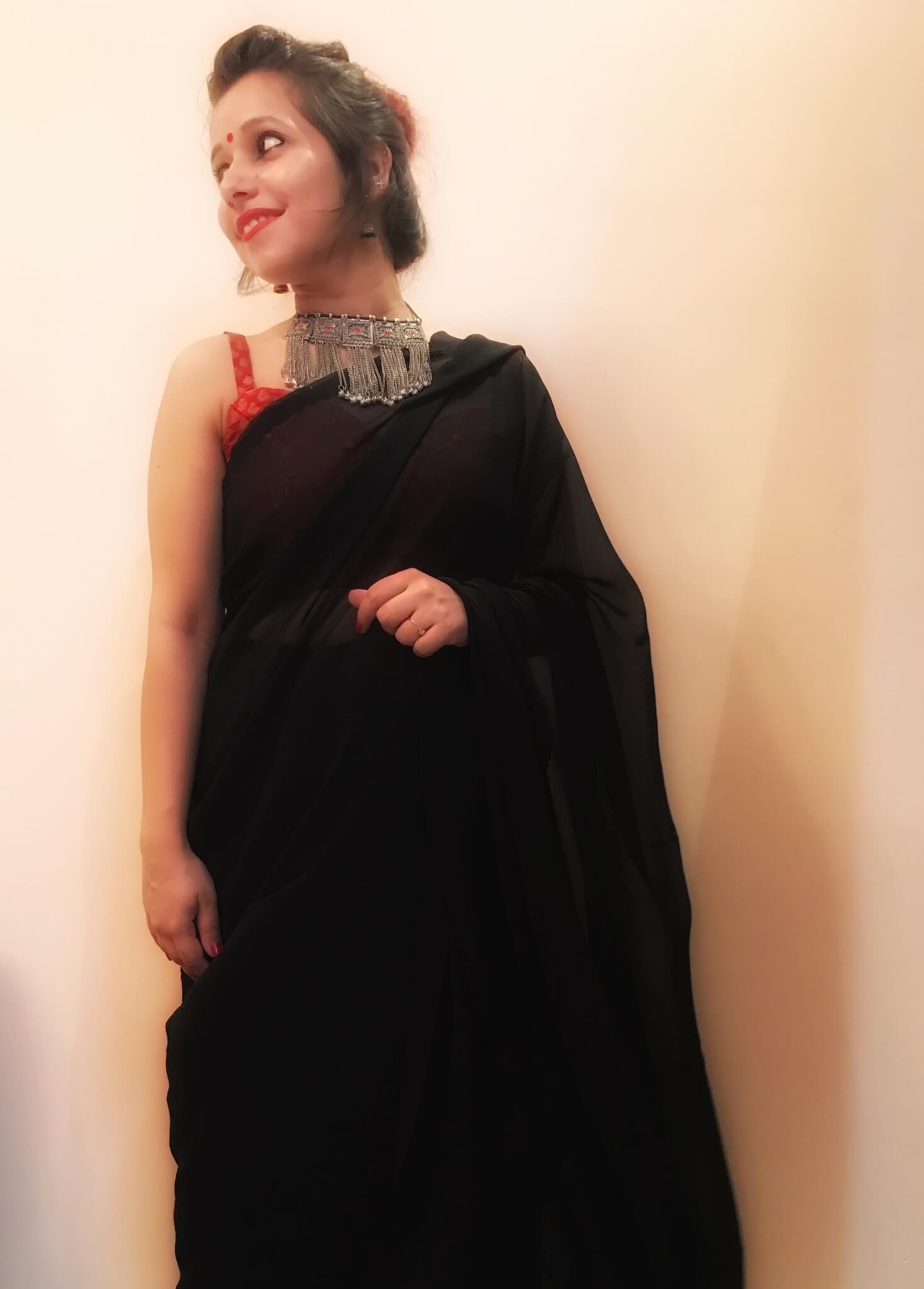 3) French braid side bun: This hairdo is so easy for those who already know how to make a french braid. This chic bun is simple yet classic and adds a playful touch to your traditional look giving your style an instant definition. It can go for anyone with medium length to long hair.
How to create a french braid side bun:
Make a side part then start french braiding your hair from the front and going towards the opposite ear.

Tie your hair, just past your ear with an elastic band.

Twist your hair and make a bun.

Pin it up with the bobby pins.

Pull the sides of the braid to frame your hairstyle in a beautiful way.
so, this's it.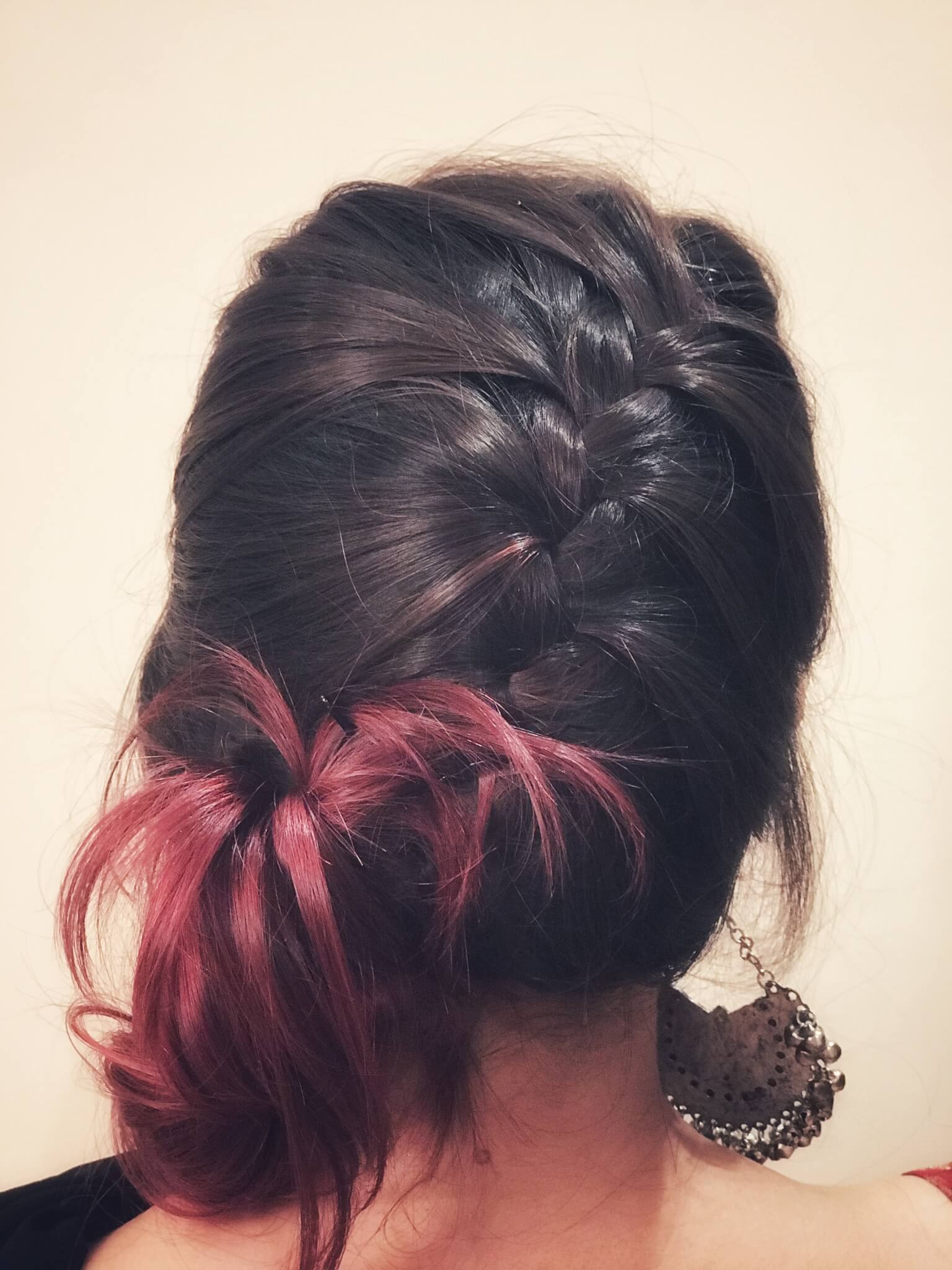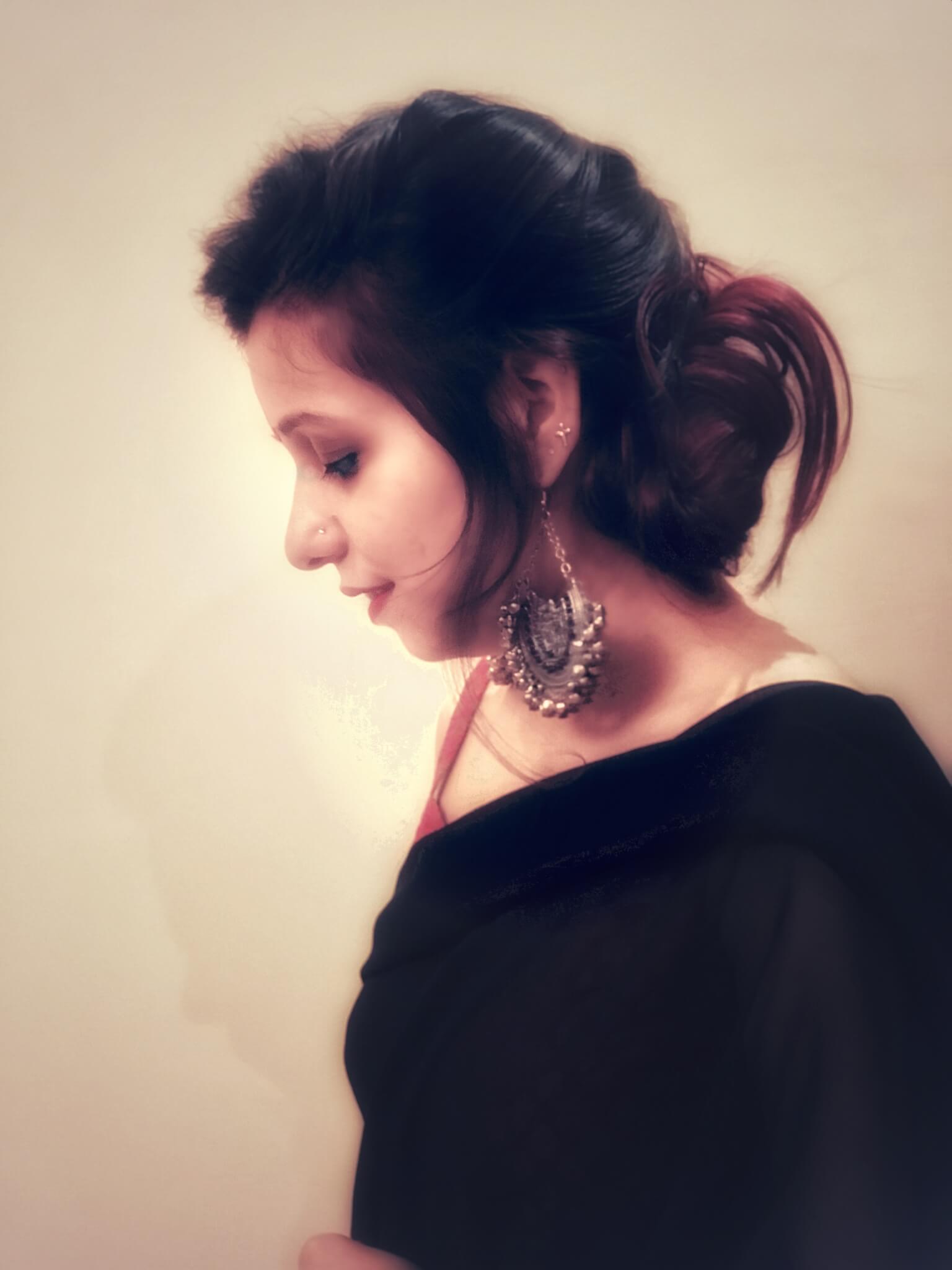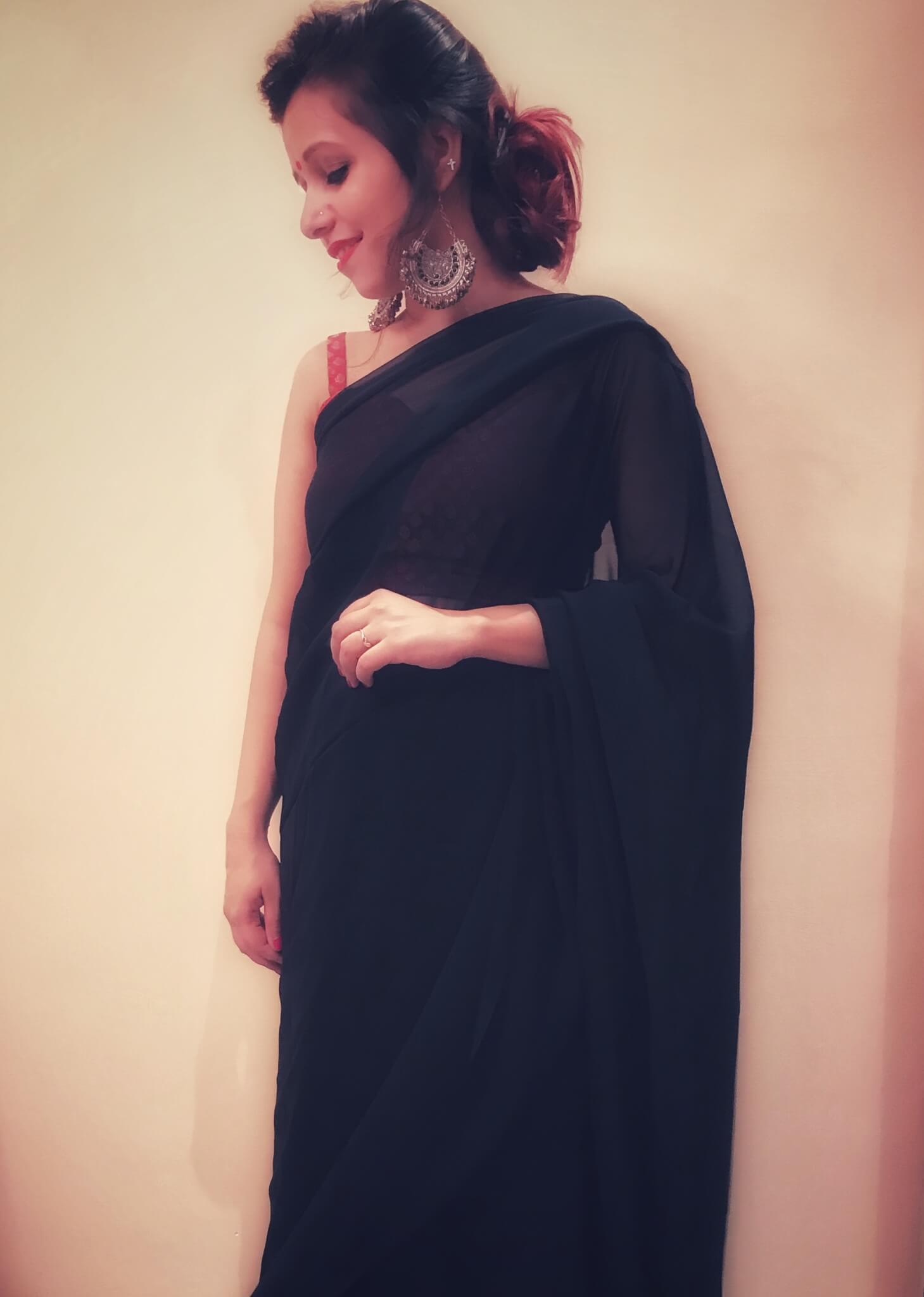 4) Side Bun: This hairdo is definitely going to make you shine in the crowd. It's not just a side bun but a mix of twists with the side bun. These twists make your hairstyle to look unique and sweet.
How to create a side bun:
Make a side part and then clip half of your hair above your ears.
Gather the rest and make a side ponytail, backcomb your ponytail to make it look thicker.
Wrap it up into a bun and secure it with the bobby pins.
Take the side with the less hair and pin it up towards the side where the bun is (now all your hair are on the left side).
Work on the other side by picking up a 2- inch section of hair and roll it then add a strand of hair.
Repeat this rolling and adding step till we reach the back of the head.
Secure the twists with the bobby pins so that they won't get loosen up.
Take the leftover hair ( from the left) and wrap it around the bun.
Pull the bun and the twists to make it look effortlessly beautiful.
Take out a couple of strands on your face for a more glamorous look.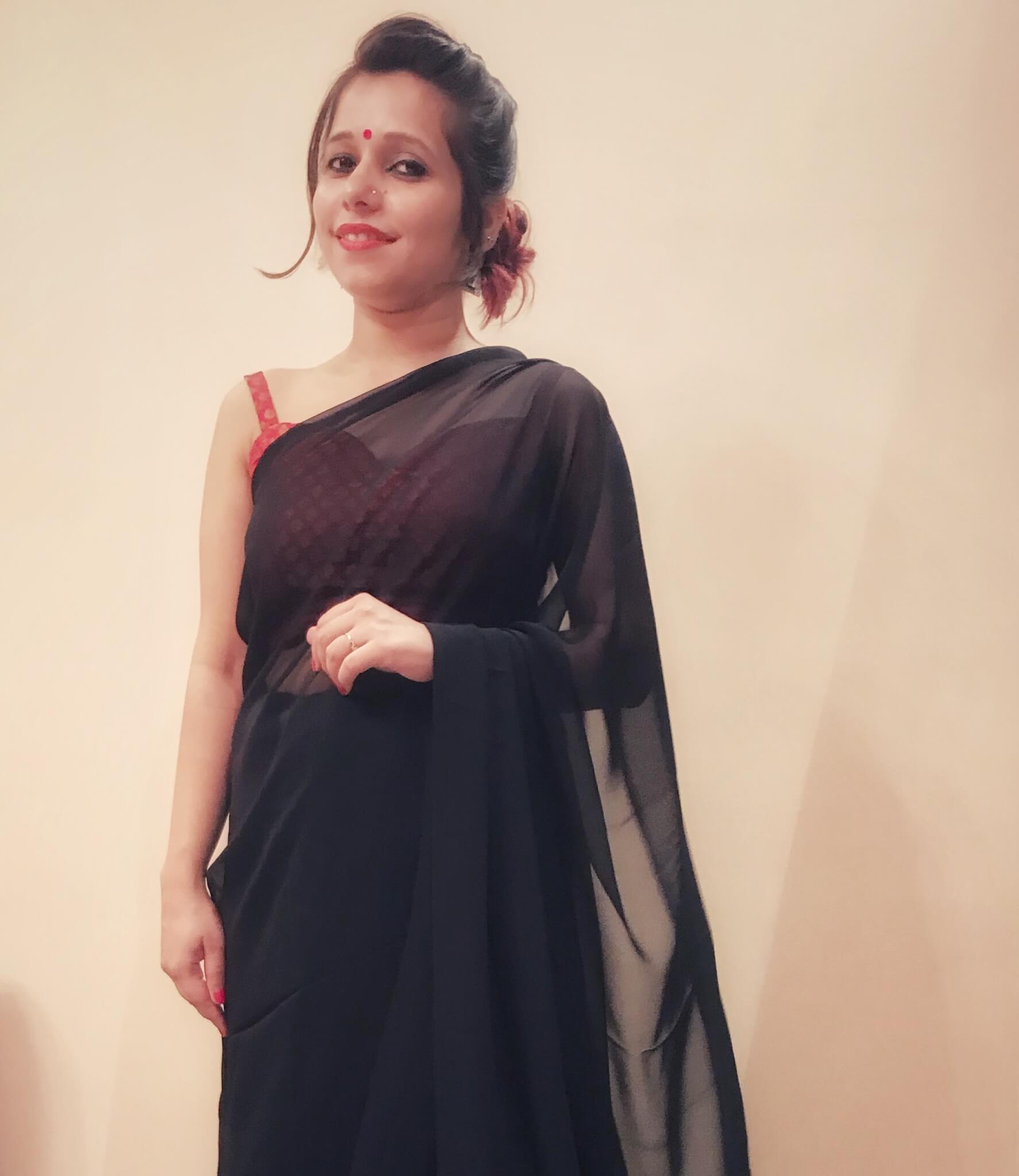 If you guys also know some of the bun hairstyles, please don't forget to share your ideas with us!