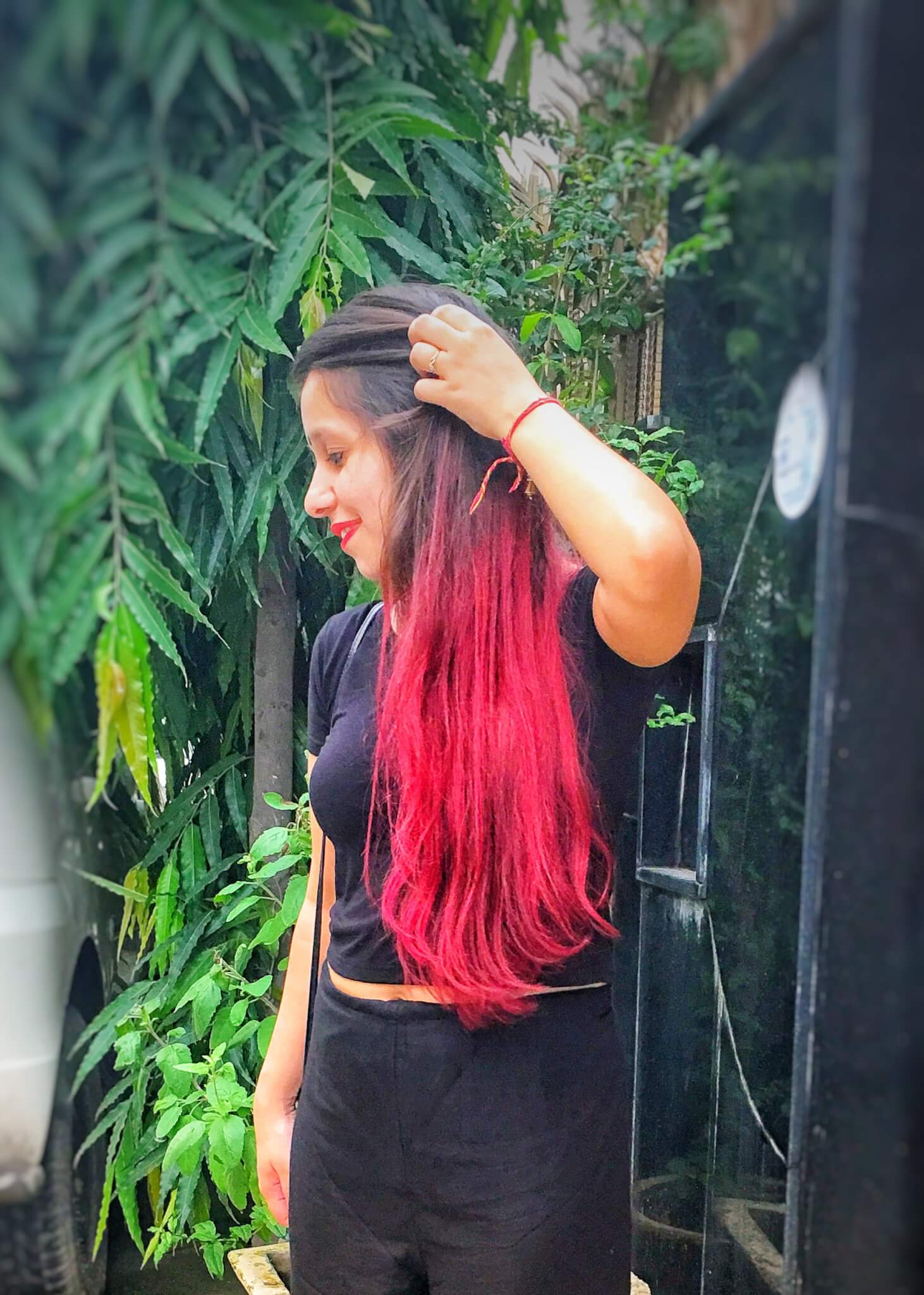 You have all been through the times when you are bored of carrying the same appearance and yearn for some change but don't know which way to go. Go for some exciting haircut or a hair color that can give you a lot of visual flamboyance. Getting your hair touched, whether be it getting a haircut from extra long to extra short or coloring your hair with some dramatic hair color is always a skeptical situation. "New hair means new you" which is so true. You can always play with your hair depending on the selection of the right cut and the right hair color shade with the right technique. Incorporating your favorite hair color can be the most challenging transformational journey you can take on.
Are you longing to paint your hair with the newest hair color trend but the thought " what if the color doesn't suit me" is killing your mood. Don't stress, it's just a matter of a skilled and an experienced professional stylist who can give you a healthy, shiny and sophisticated look without damaging your hair.
Over the past few months, I was tempting to go with dark red hair color but wasn't sure how it would go with my personality and now after pondering for months, finally I took a dive and got my hair dyed and I am glad it looks stunning and beautiful. At first, I was really nervous about getting it done but at the same time was excited too to see my strands painted red and here is how I got it on my hair.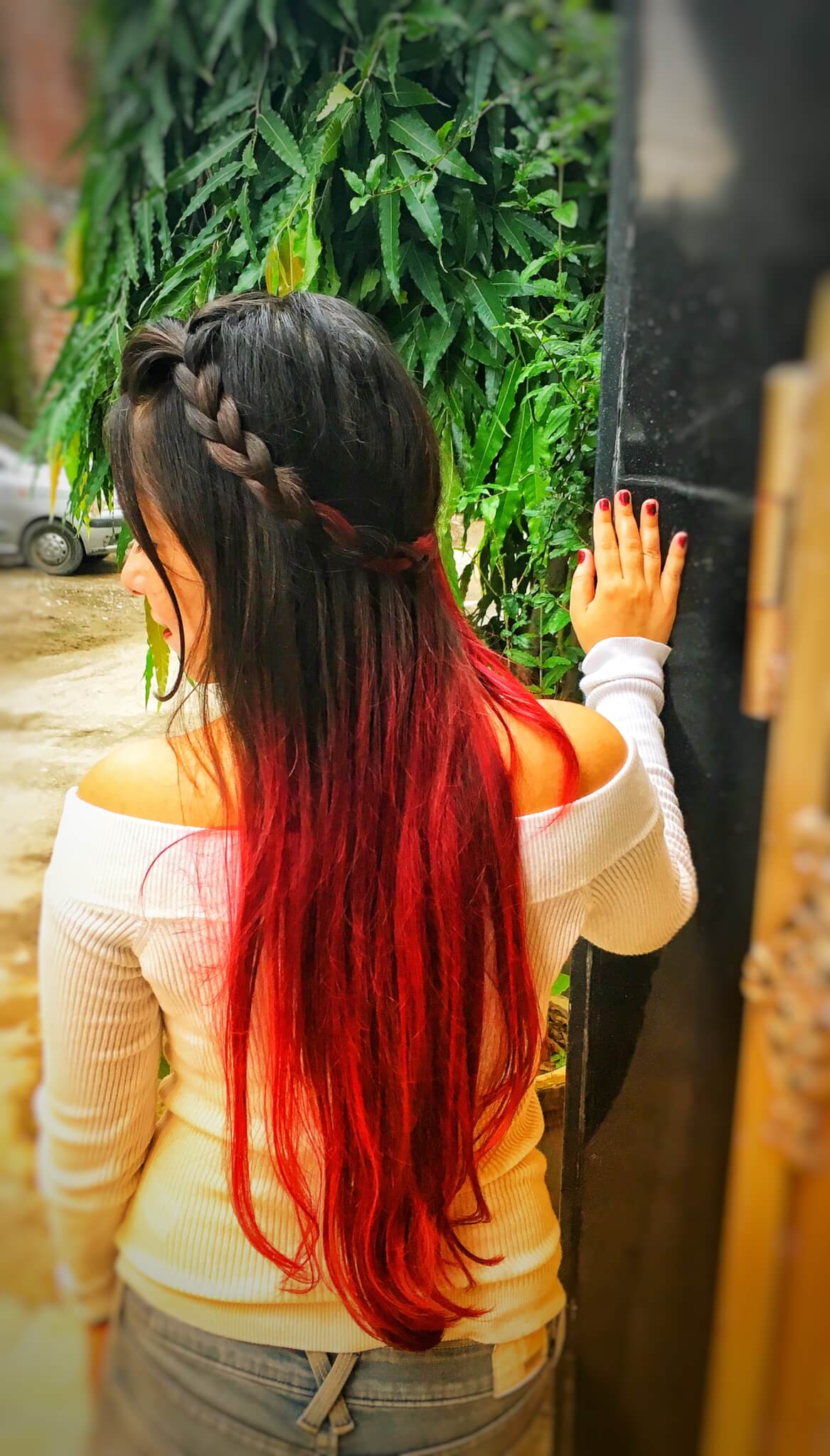 I got ombre dark red color done. It had been a pretty long time since I did anything exciting with my hair and was feeling an urge to get something done. This time, I really wanted to sport a sassy hair color to accentuate my style and this shade just made my hair look full of life.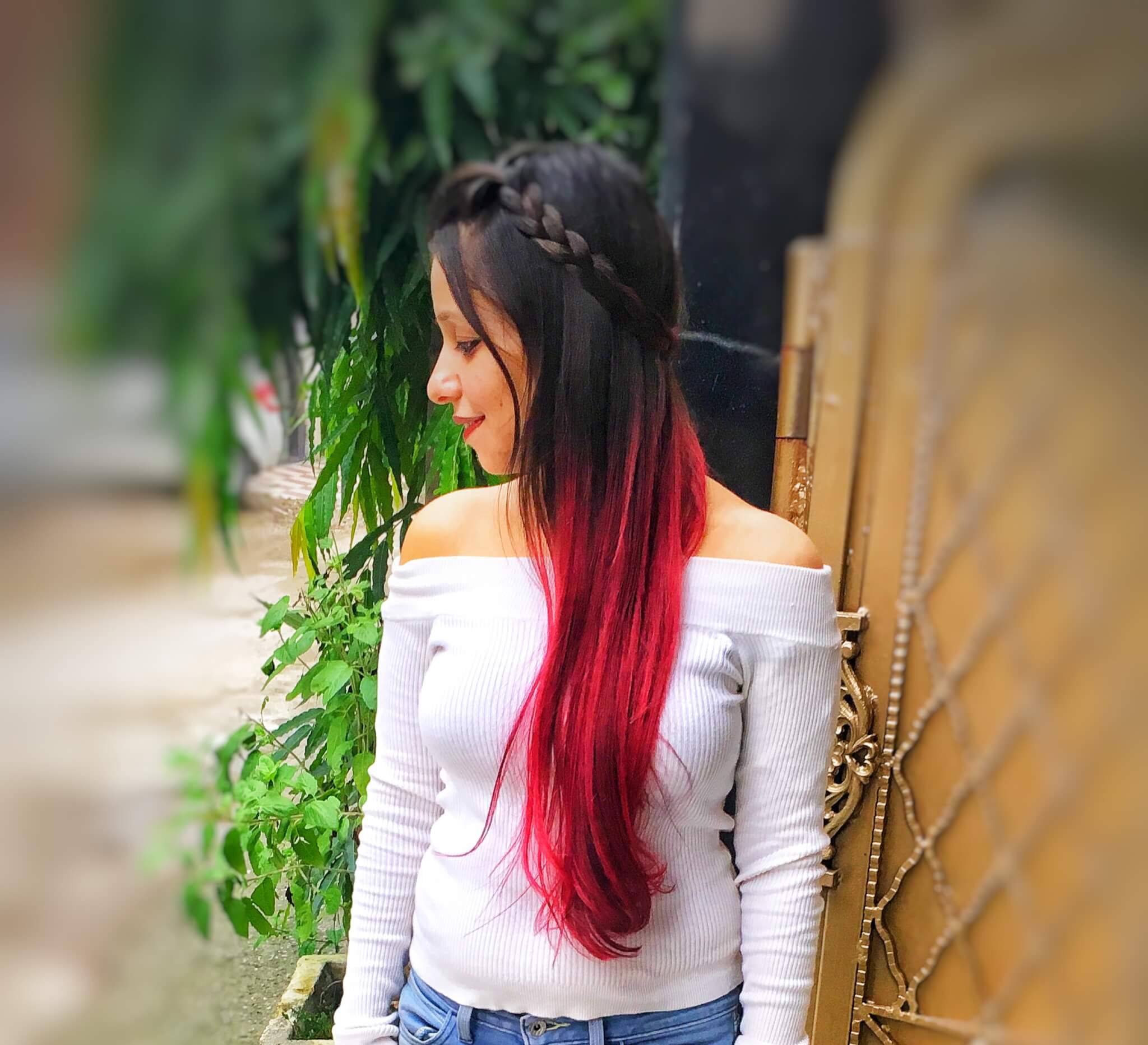 Before getting your beautiful tresses colored keep in mind that cool colors will flatter cooler complexions and warmer colors will flatter warmer complexions.
People do have some myths about getting hair colored which I too was having before getting it done but then I researched a lot about my all the questions which were forbidding me to get it done and my research uplifted my decision.
So, let's have a check on the thoughts that go through everybody's head before getting the hair colored
Hair gets dry after hair coloring which is no so true. The dryness that comes is by not providing enough moisturization to your hair. So, remember to oil your hair every alternate day before washing to keep your hair nourished and yeah a good shampoo and a conditioner is a must.
Also, I have heard people saying that coloring makes your hair grey which is a complete myth. Graying hair is caused by genetics or due to age factor. It's nothing to do with hair color.
Color gets fade away after a course of time which I won't say is a complete myth. Actually, we have found the main culprits to this hair fading:
1. Sun rays harm the texture of our hair making to lose the luster and lead our hair color to fade away but as we have sunscreens to protect our skin from the sun damage, we do have products to protect our hair from damage. Use sulfate-free shampoo and deep conditioning hair masks to make your color stay longer.
2. Not using the right shampoo and conditioner.
3. Using hot water to wash the hair.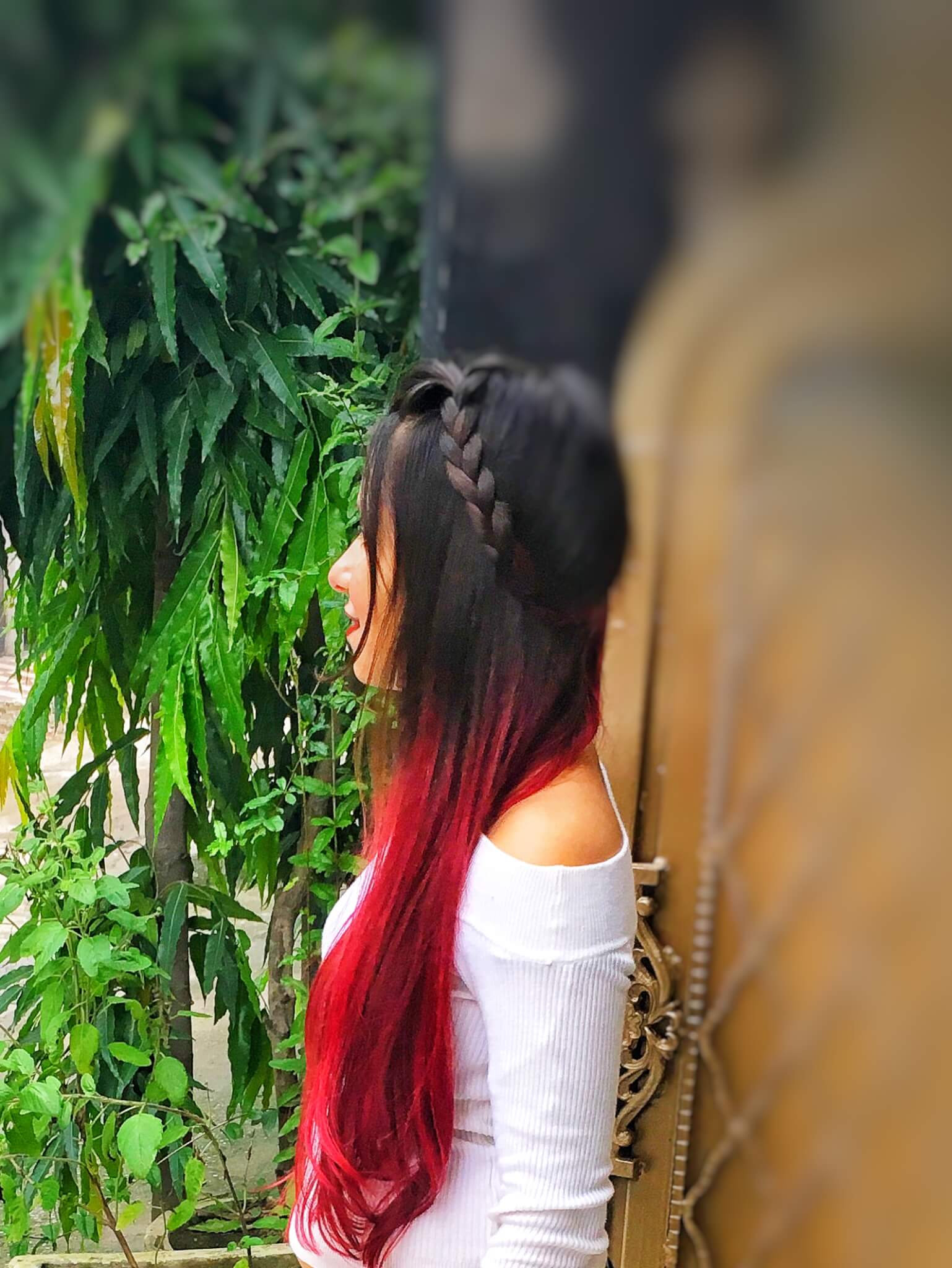 I loved the new take on my hair and want to keep my hair forever like this.
Lemme know if you like my new hair!