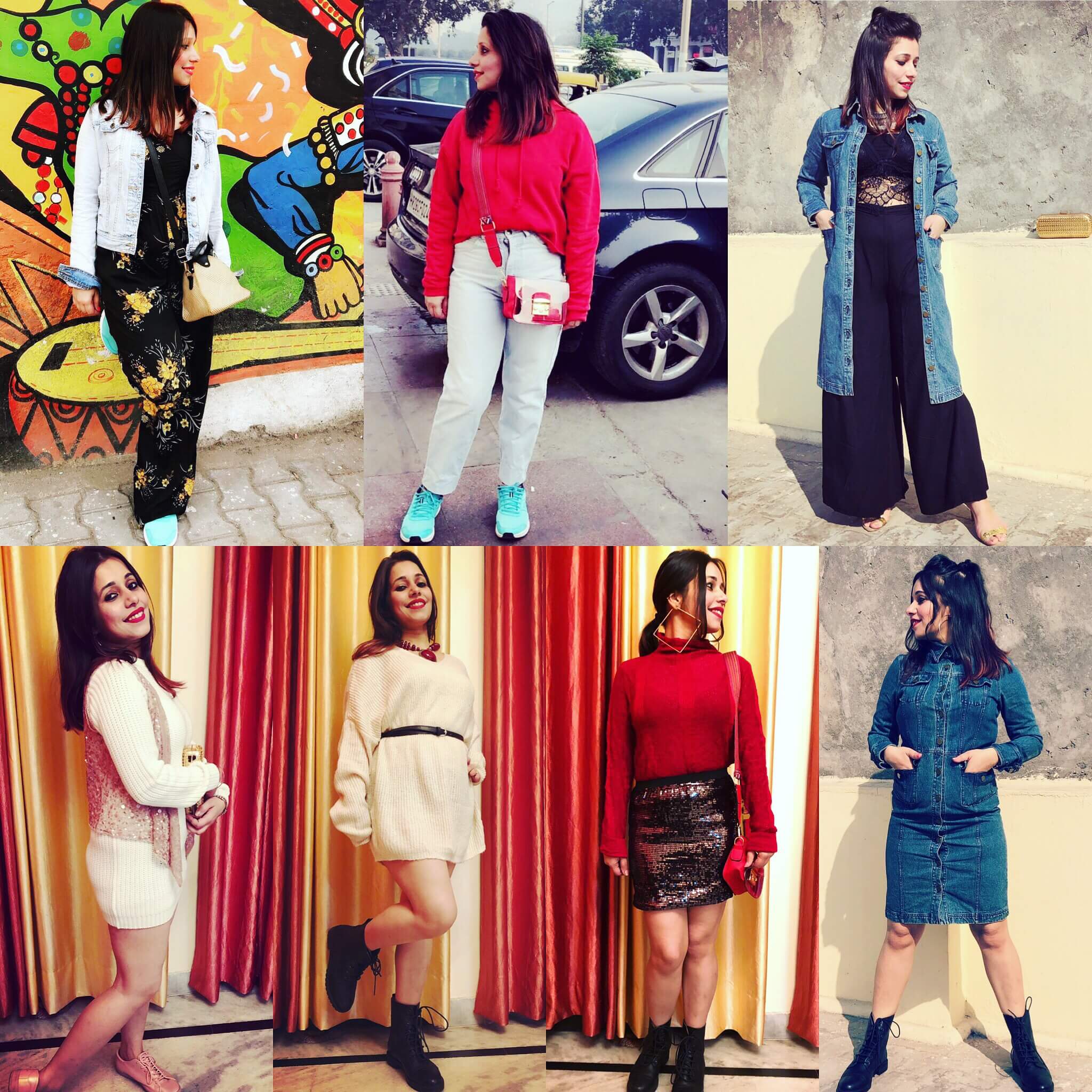 The winter season is here, it is that time of the year when you don't get to show too much of your skin, your style, elegance and sophistication is what's actually shown. In winters, it really becomes a challenging task to get tuned up with your style, therefore, selecting the perfect outfit can be arduous and time-consuming. In this post, I've summed up some of the best outfit ideas which can amp up your style and take your style to the next level. This winter, don't let you miss your summers outfits.
1) A Jumpsuit:
Who says that you can't wear jumpsuits or maxi dresses in winters? A jumpsuit is a versatile outfit that suits any body shape and size and can be worn in all the seasons of the year. Therefore, a jumpsuit is no more a summer look, try wearing a cropped denim jacket or a leather jacket with your jumpsuit. For a more womanly look, add an oversized coat to your jumpsuit. On the coldest days, you can wear it by adding layers and a cozy wool scarf. To add class to your outfit, wear a pair of boots and carry a super stylish bag. Here, I am wearing my jumpsuit with sports shoes to make it look really cool and of course, to make my walk comfortable.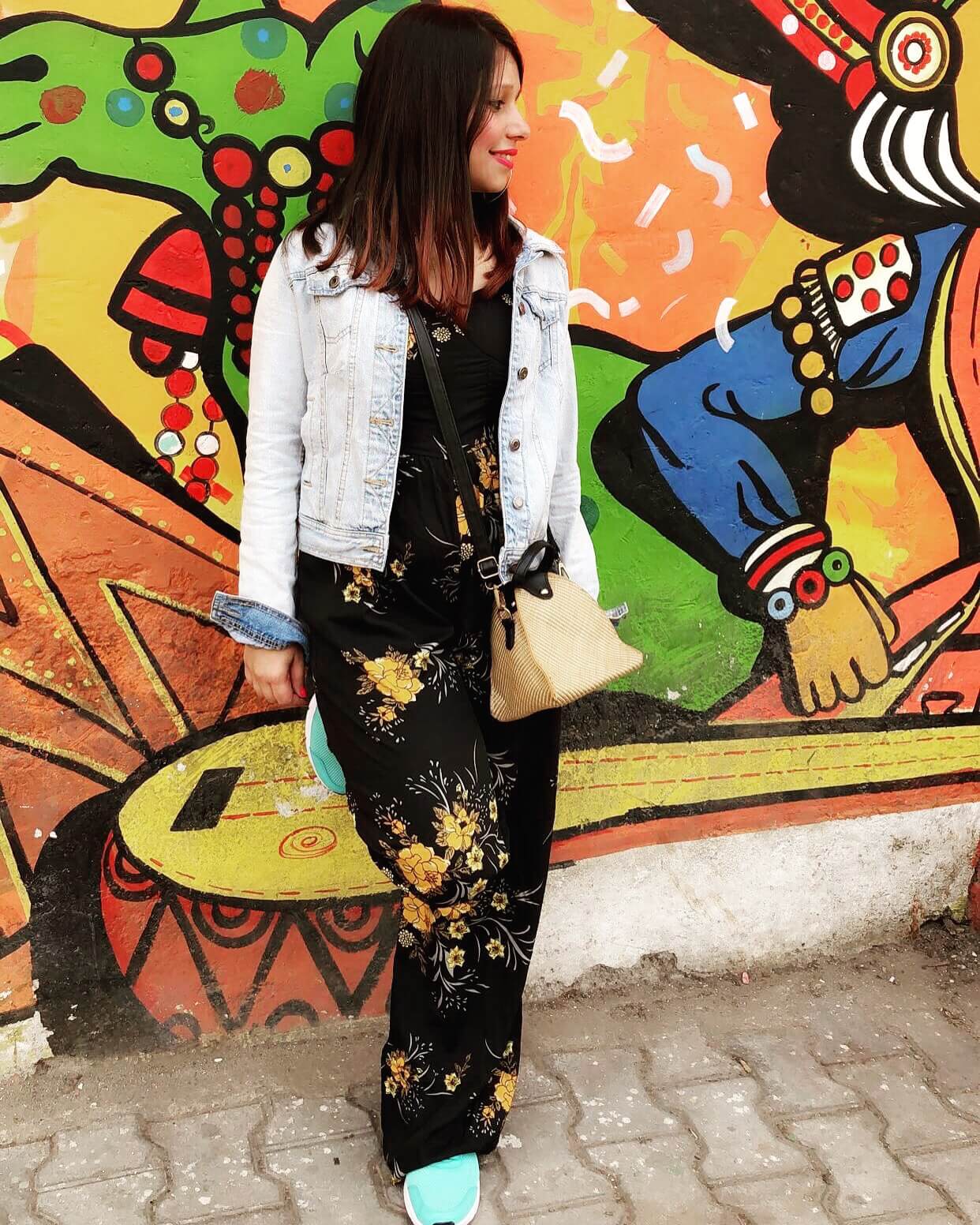 2) A cropped hoodie:
Cropped hoodies look damn cute besides the fact that these are impractical when worn in winters as they serve no purpose in making you stay warm and cozy. Its navel-baring hem fails to keep you away from cold breeze. That's why, I paired it with my high-waisted jeans which solved my bare stomach problem without compromising with my comfortability. Thanks to the high-waisted jeans which offers wearability of cropped sweatshirts during the winter season. A Cropped hoodie is a must-have piece that can take you from office casual day to a day out with your girls making you look super cute.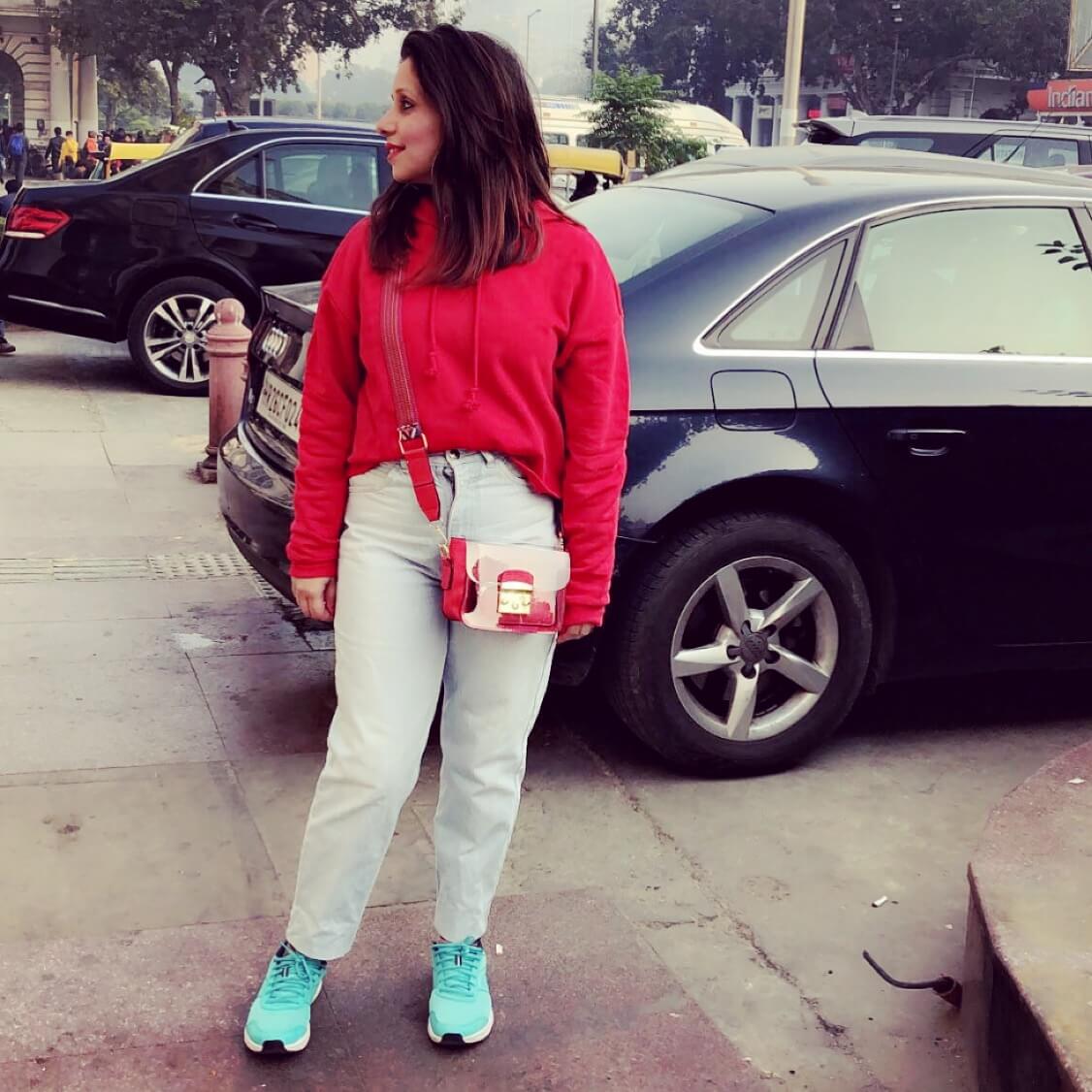 3) A denim tunic dress:
Denim has always been the most playful outfit of all the seasons. It's 2019 and it's still rocking. No Doubt, denim is ruling the fashion industry by coming up in every possible style. All thanks to designers, who with their art are shaping denim into beautifully remarkable groovy looks. Pair it with boots to make a bolder statement. They are ideal for all body shapes, helping to add elegance and style to your look.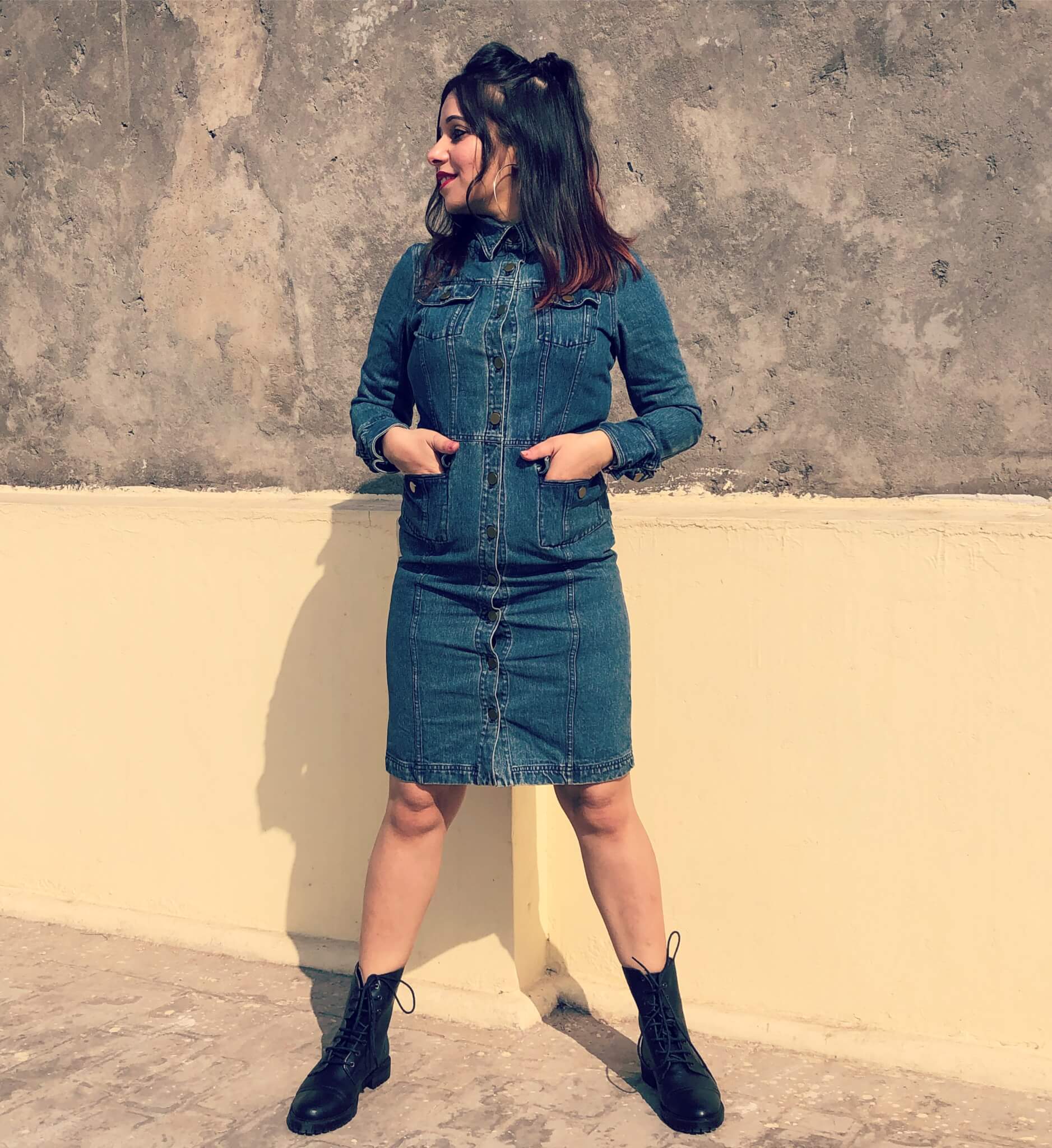 4) A turtle-neck top with a sequin skirt:
The formerly dowdy piece is back again which is weather appropriate, stylish, chic and classy. Try pairing it with a mini skirt which will create a softer feminine look. Also, if it's too cold out, you can wear your turtleneck with layers and cover up your legs with a pair of stockings or leggings. Finish off your look with a pair of boots and a matching bag to give your outfit a more polished look.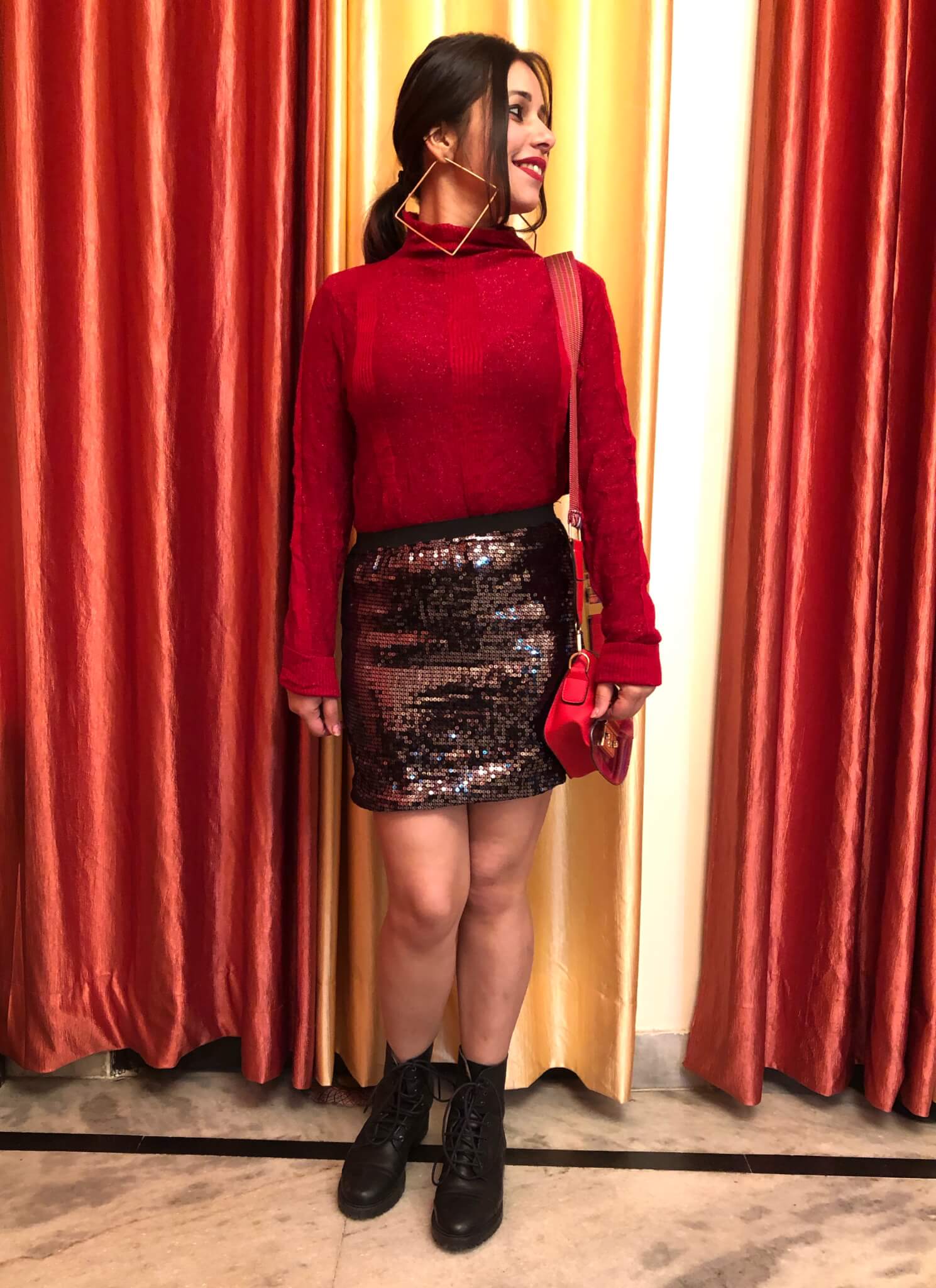 5) A mesh crop top with a Palazzo and a denim tunic:
Mesh tops are yet another reason why we girls love summers and carrying them off in cold season in a way that they look elegant, stylish and doesn't make you freeze is an artful task. But, yeah, you can do it by pairing it with a palazzo and layering it with a denim tunic. Add a dash to your style by accessorizing your this number with the right choice of accessories. You can wear this look to a get-together party or a date night. Moreover, you can always make enhancements with your outfits depending on the occasion.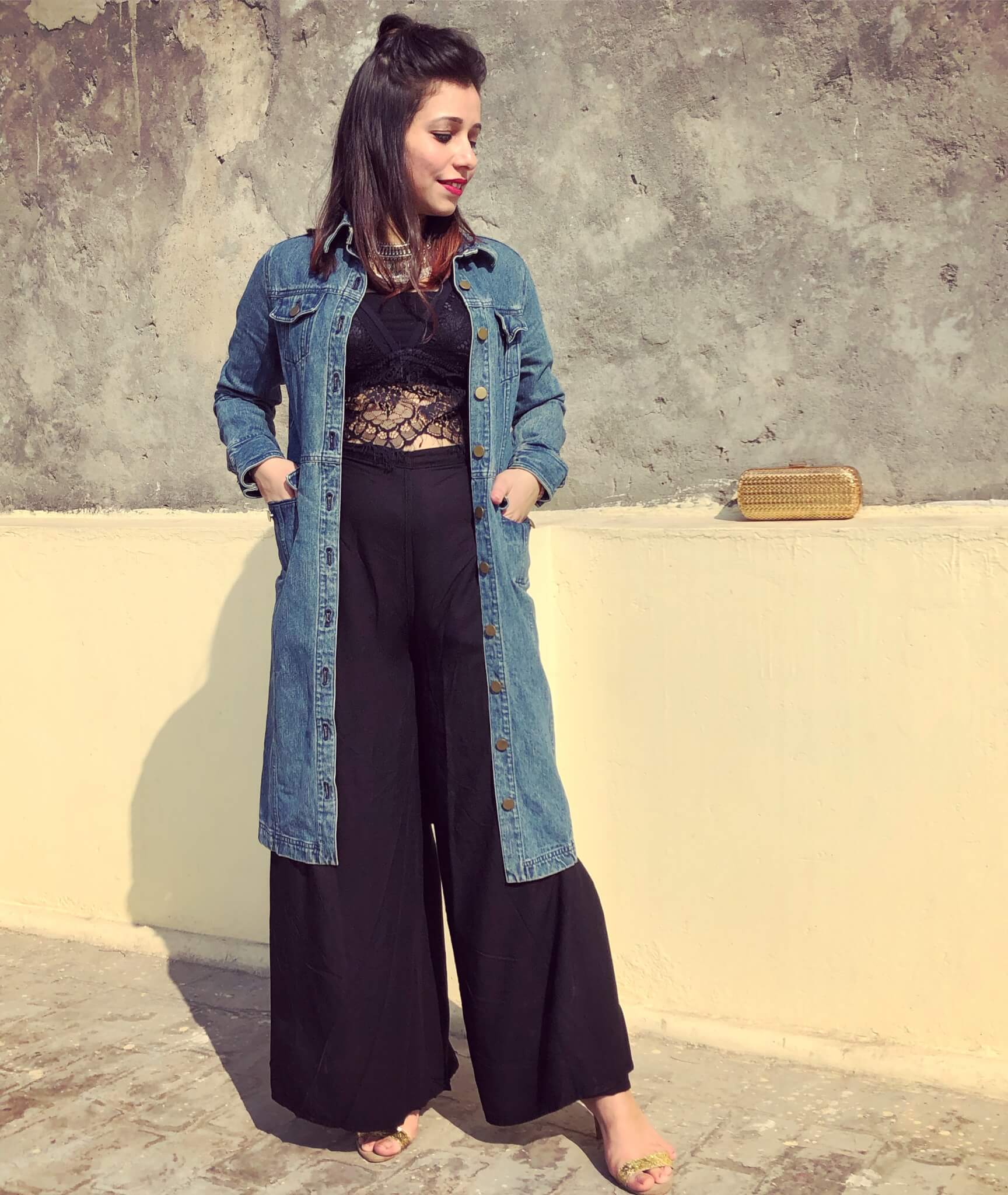 6) An Oversized knitted sweater:
Knitted sweaters can be the most fashionable piece of winter season but styling them in a dazzling way can be quite tricky. Wearing a knitted sweater with your skinny jeans makes it really boring. Isn't? So, you need to push your thinking to make them look interesting, stylish and glamorous. Make sure that you look for an oversized sweater, add a nice thin belt to edgify your style statement and wear a pair of boots to let your style speak for you. Moreover, if it's cold out, you can combine a pair of leggings, stockings or a thigh-high boots and tie a wool scarf around your neck so that you don't fight with the cold weather.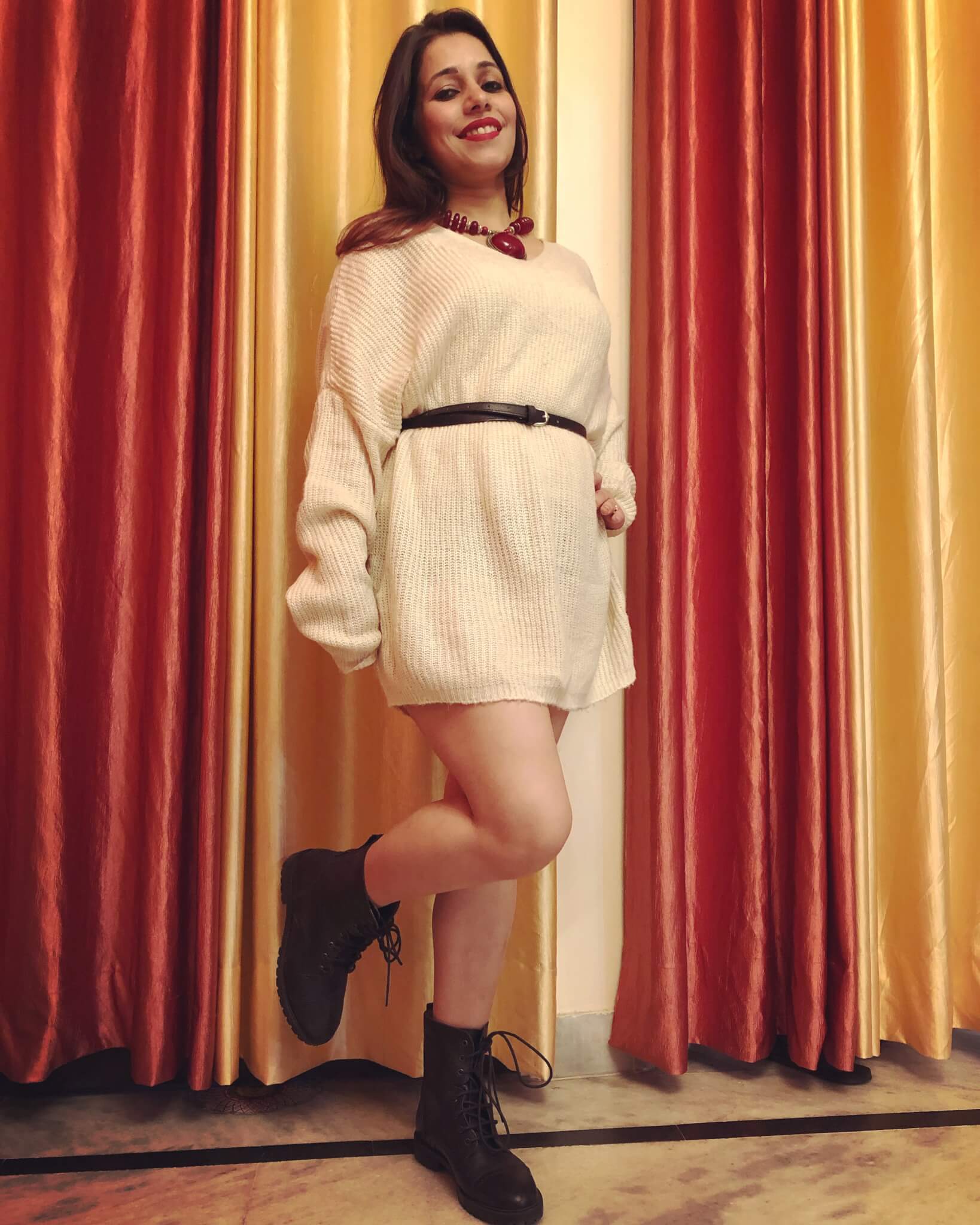 7) A tunic sweater:
A heavy wool sweater is perfect for a casual look on a cold day but when you want to dress it up in a different way there comes 'the tunic'. It can easily take you from a casual look to a party look by just adding some embellishments to your outfit like accessorizing it with the right pair of accessories, carrying a party clutch and pulling it off with a sequin jacket. You can pair it with skinny jeans, leggings, tights and even knee-length boots or you can go simply just with it depending on their style. Tunic sweaters create a look that is modern, stylish and warm.