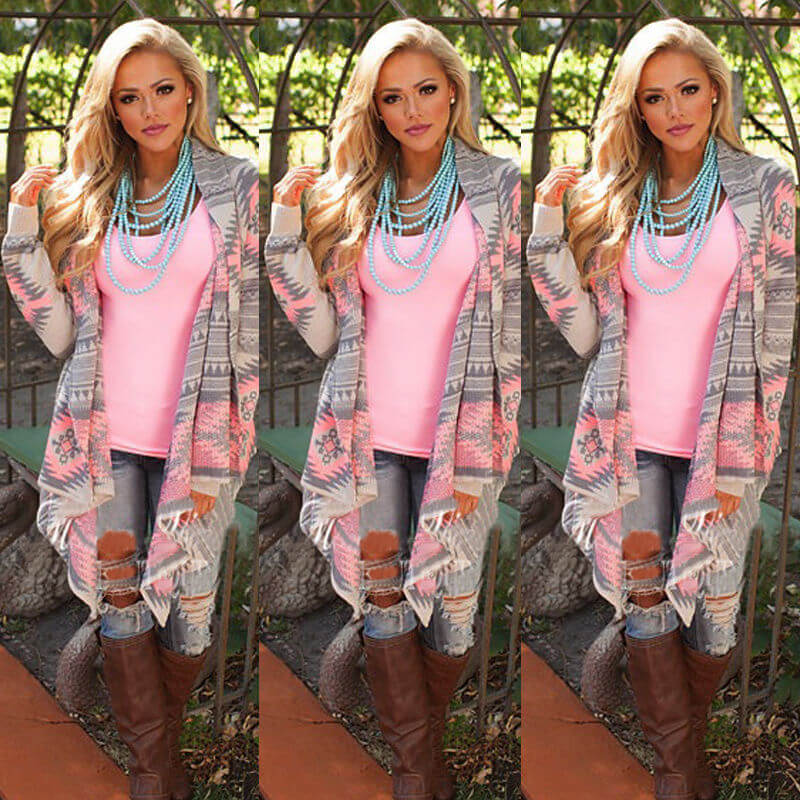 Add long winter shrug to your wardrobe this winter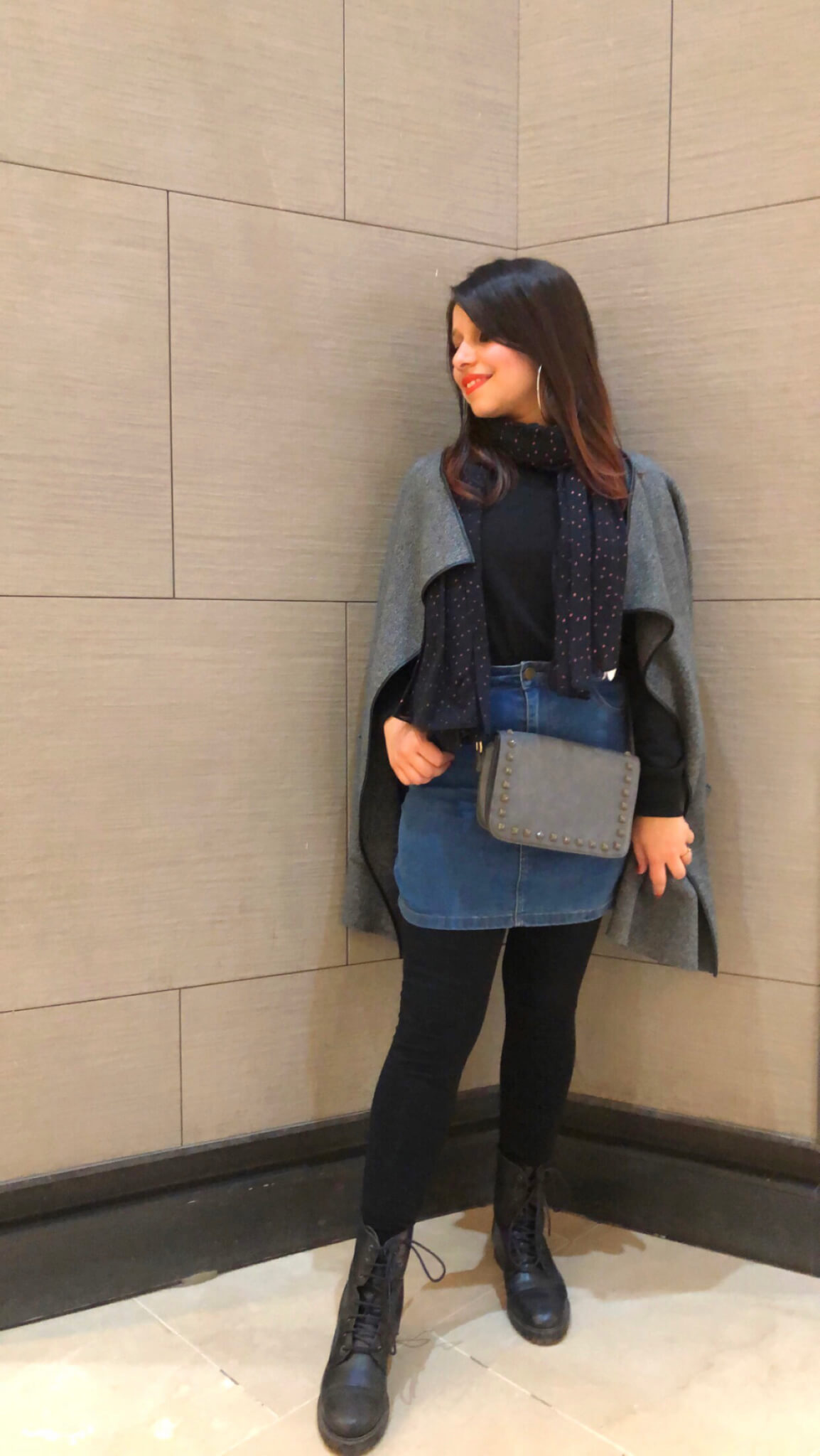 Let long winter shrug do the talking!
As winters are on the heights and it's the time to come up in heavy sweaters, cardigans, jackets but some of you must be reluctant to be wrapped up in heavy fuzzy woolen sweaters as they add extra baggage and make you feel suffocating just like I feel. So, forget the frumpy heavy sweaters and pull a slouchy shrug over a t-shirt and if's too cold out, you can wear it with layers. Thanks to these long winter shrugs which not only add a dash to your outfit but also makes you feel warm, comfortable and light. In winters, your layers speak louder than you and can never go wrong in terms of style, comfortability and coziness. These can be pulled off with jeans, skirts, shorts or dresses, long shrugs go with anything and everything.  For a party look, you can dress it up with a dress, a pair of heels and a party clutch. If you want a casual look, you can wear it with your jeans or a skirt and a pair of sneakers or boots and you are good to go.
The particular shrug I am wearing in the picture has a knitted fabric along with the pocket style which allows you to put your hands in the pockets during winters. I paired it with a denim skirt and a black sweatshirt with a scarf tied around my neck and a matching bag which gave my outfit a style statement. The best part about long shrugs is they make you appear long even if you have a short height.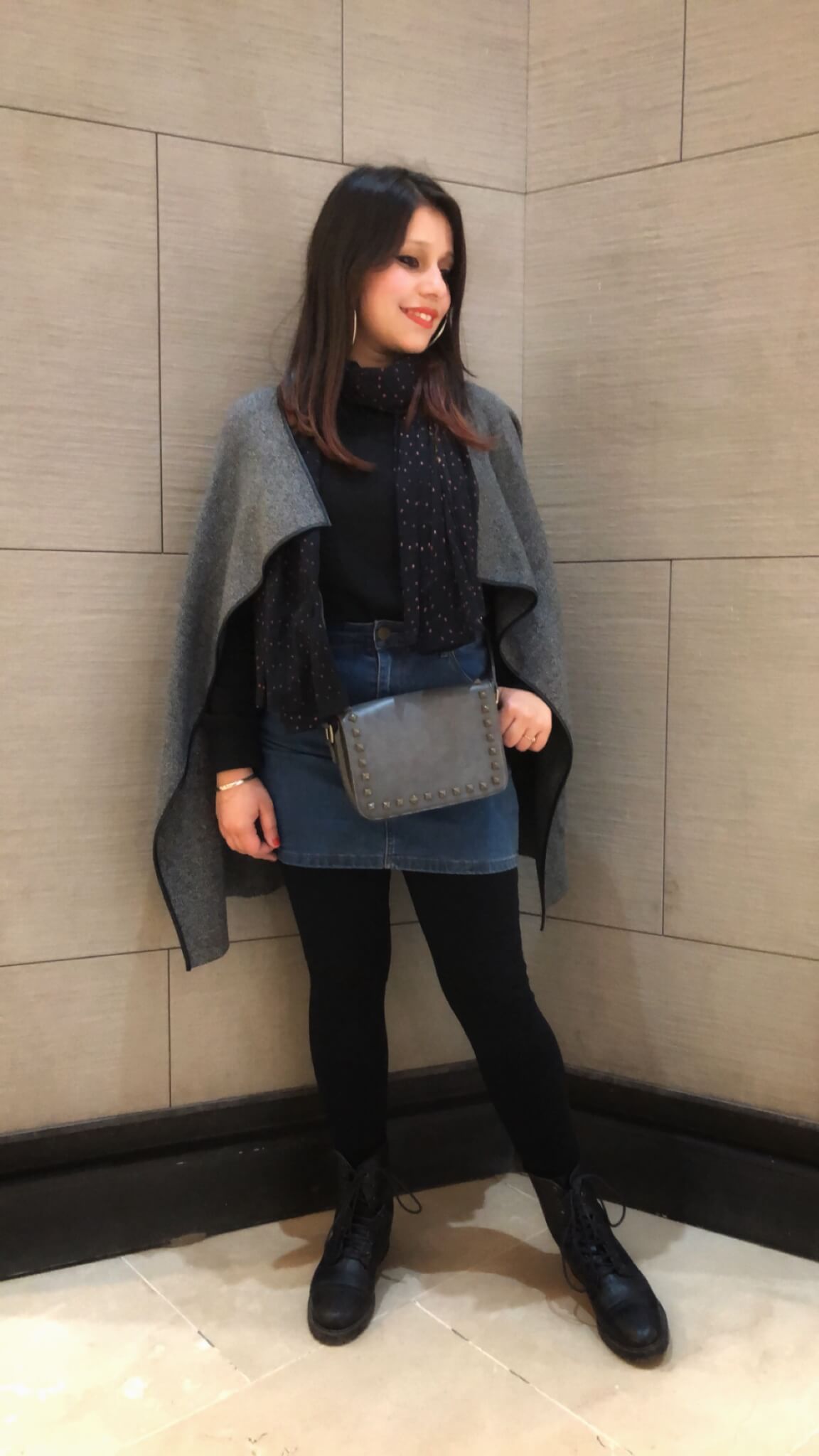 If you want to accentuate your look, you can style your long shrug with a subtle belt around your waist for a relaxed hold on the trend.