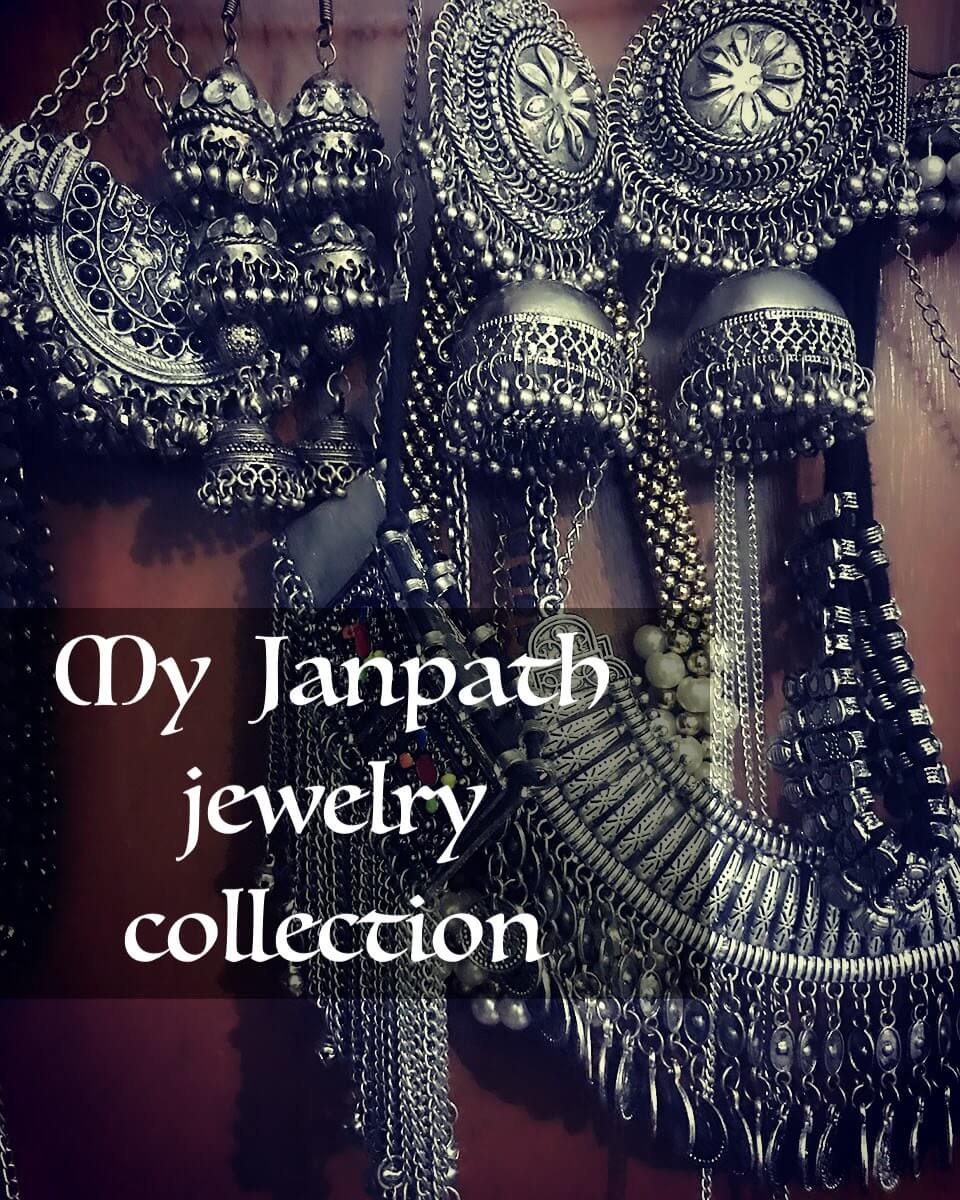 Janpath-Delhi's best junk jewelry market
If you are obsessed with jewelry and loves to upgrade your wardrobe with unique and different kind of jewelry then Janpath is the right place where you can look for new, quirky pieces at the best prices, no one does jewelry better than Janpath. And, to make your visit to Janpath more worthy, you need to brush up your bargaining skills then only you can bargain down to 70-80% of the price. Here, you can find everything from tassel necklaces and earrings, to maang tikkas that you see online or in showrooms at four times the price you get in Janpath after bargaining. Accessories define your outfit and style besides the affordability that increases their demand. Janpath (Delhi's best junk jewelry market) delivers a plethora of accessories that you won't miss adding to your jewelry collection. The best part is that it has a limited shopping area which makes it easy to explore each and every shop without missing one and that too with the most impressive eye-catching collection. There is so much for one to be captivated by.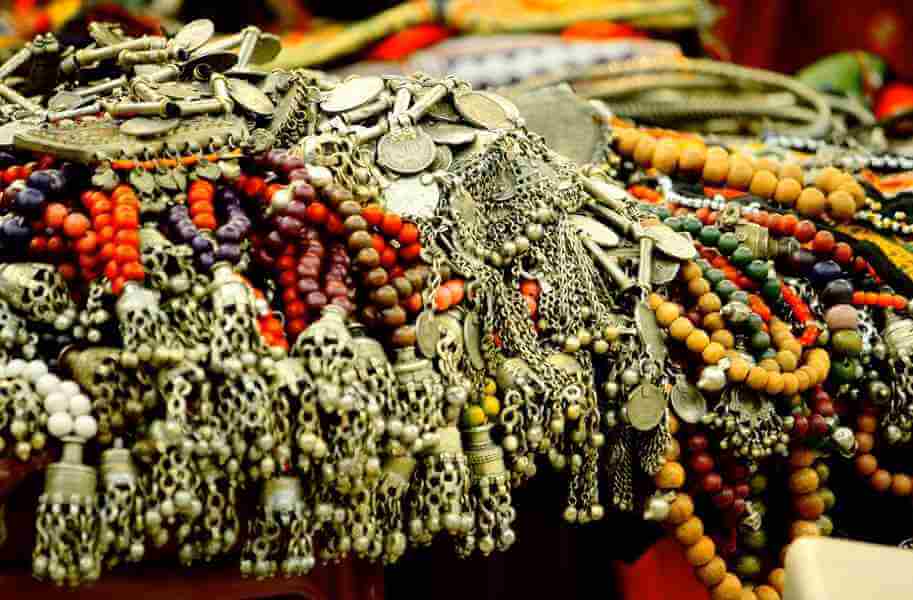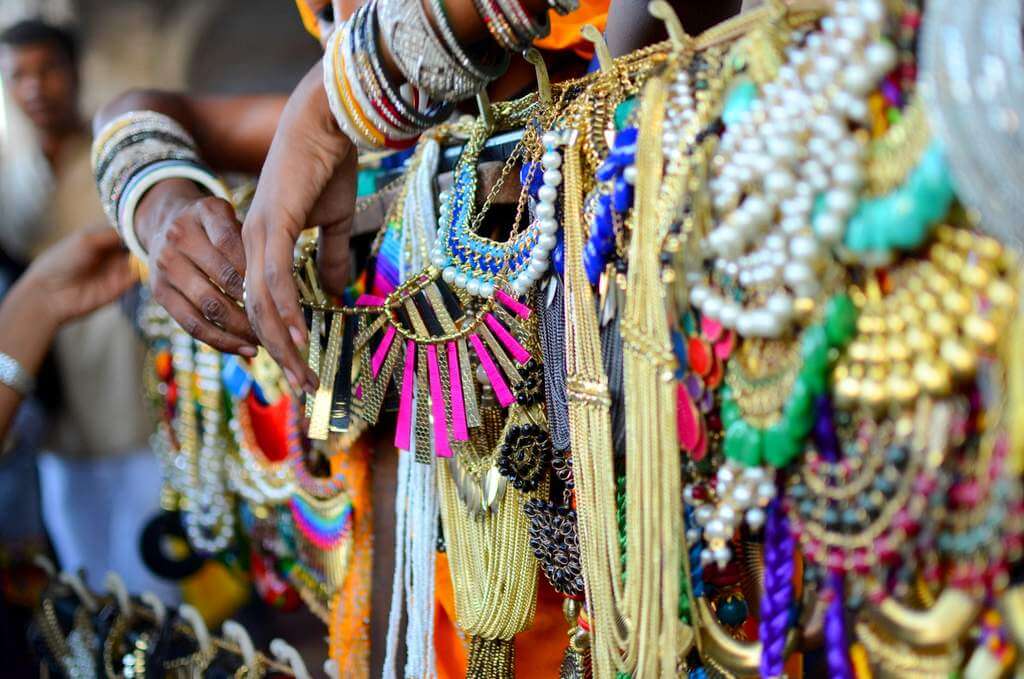 Best jewelry spots in Janpath (Delhi's best junk jewelry market):
As you enter Janpath, on the right side, there are 3 to 4 shops together flooded with oxidized silver jewelry, chunkier statement neckpieces with jaali work, coins, mirror work, colored stones etc.
The second spot is- as you go straight, on the left side, there is one stall under the tree just after some belts selling shops, that bhaiya has an oh-so-gorgeous collection of neckpieces, jhumkas, and rings, moreover, a completely different one from the other shops.
The third spot where I just love the hoard of jewelry is- 'Gujarati lane' which has a die for collection of neckpieces, earrings, bangles, waist chains, anklets everything, you'll get to see here.
Janpath is a paradise for jewelry lovers.
Let me show you my collection of jewelry from Janpath (Delhi's best junk jewelry market):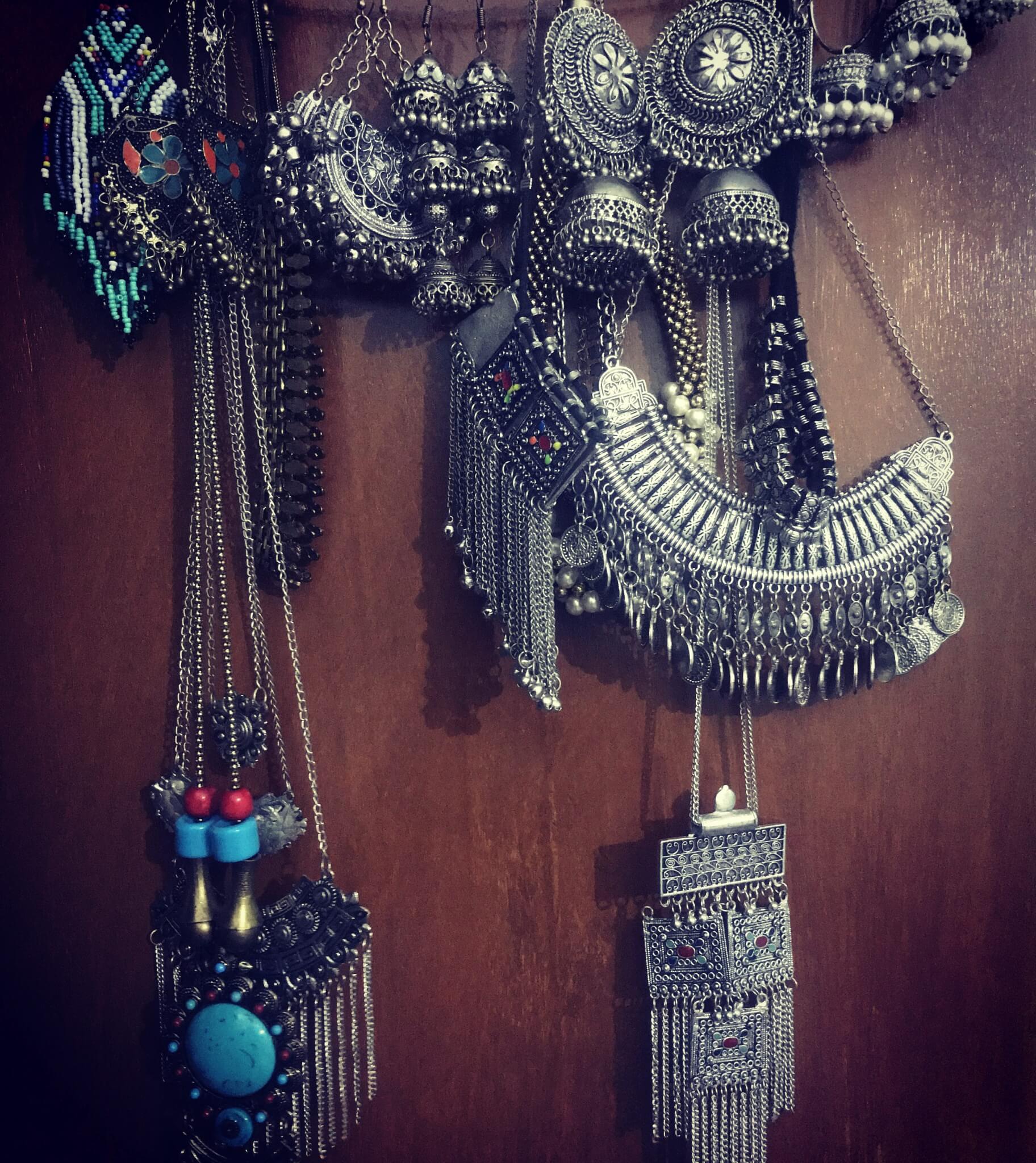 I am a frequent visitor to Janpath as here, the jewelry collection is being updated every week with new, stylish and trendy jewelry and I guess, I don't wanna miss any.
Now, coming to the price part- I haven't paid more than 400 bugs for any of them.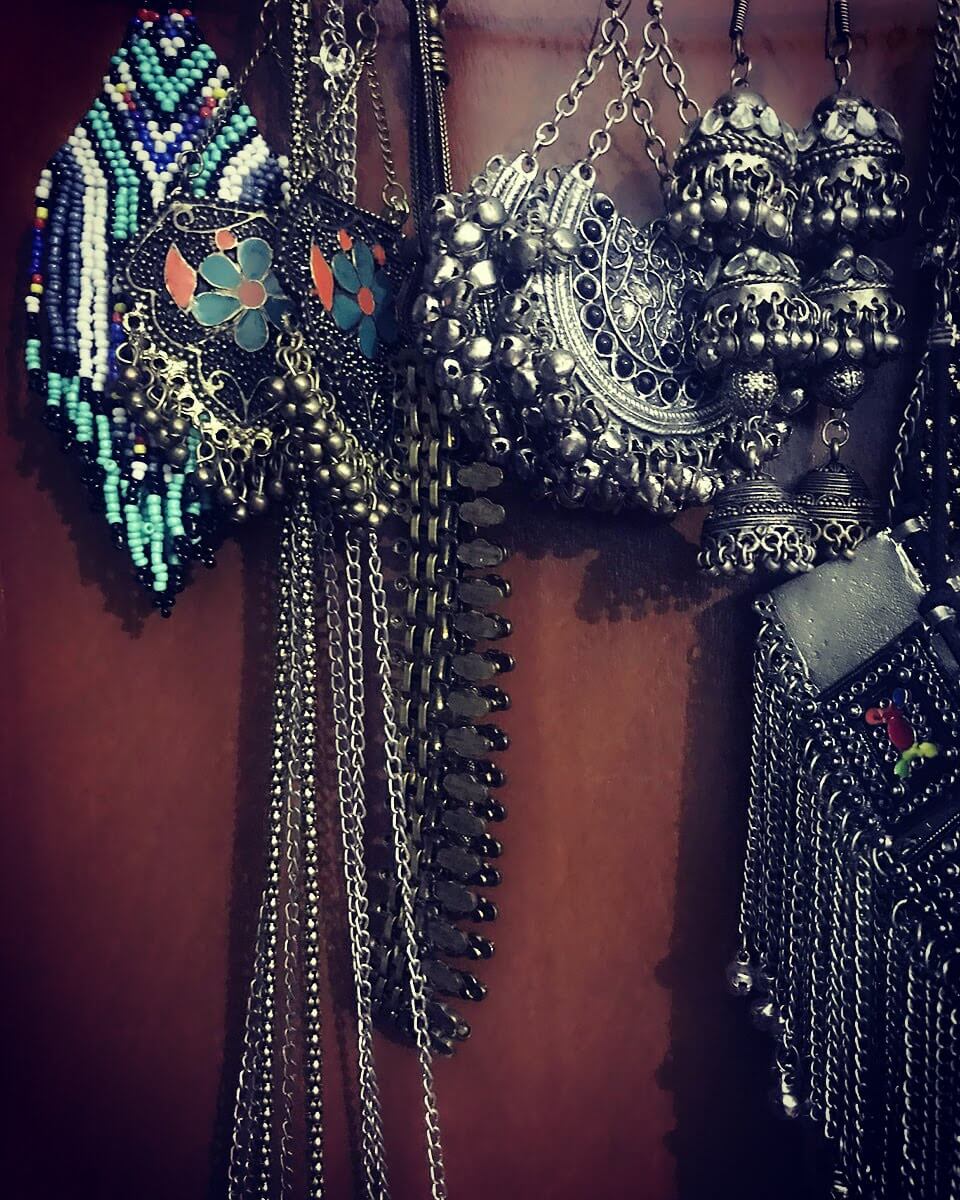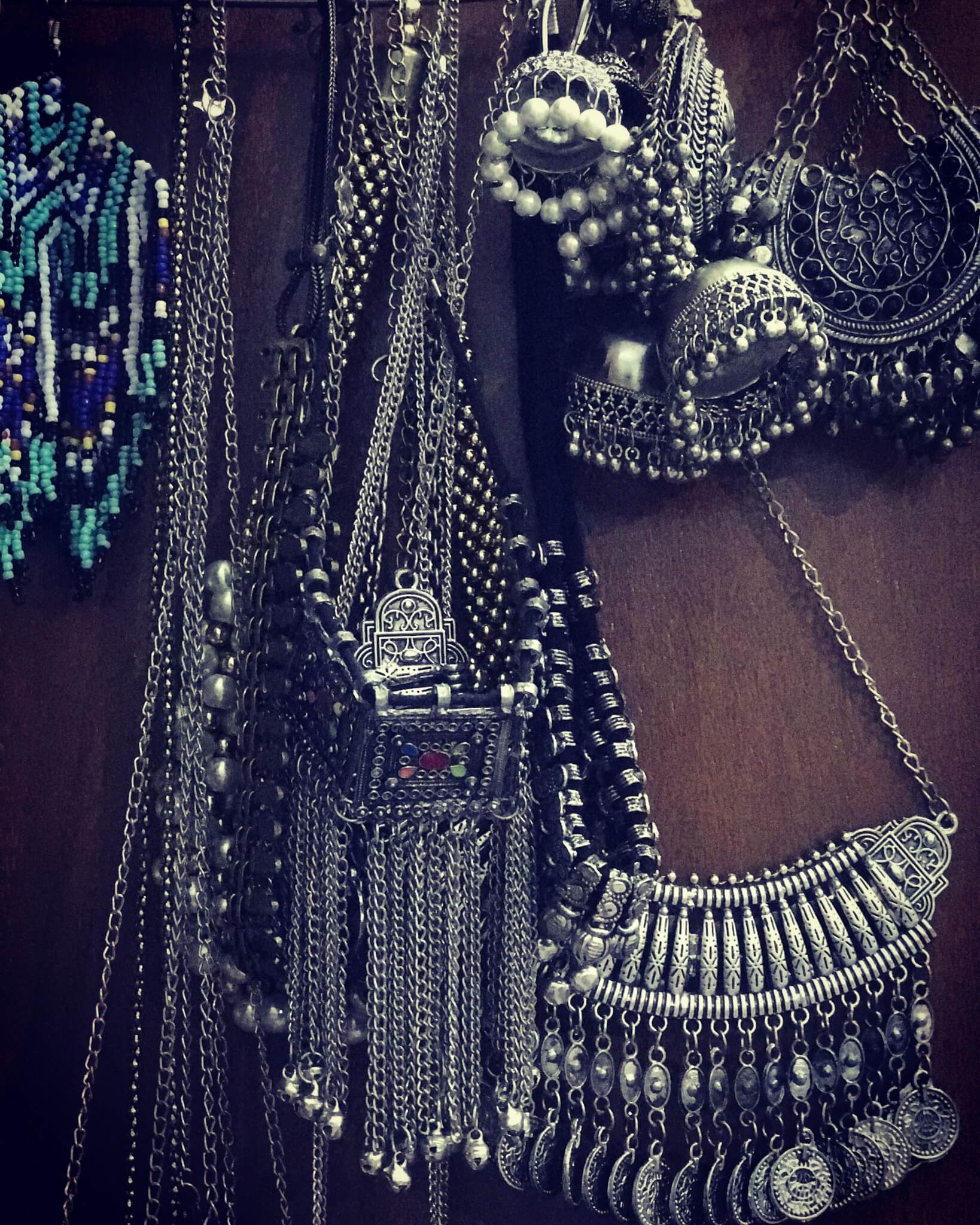 At times, the shop owners become stubborn to bargain, don't worry, as you come out of the Janpath lane, you can see a lot of street vendors with a pretty nice collection of silver jewelry and the best part is, with them, you don't need to put extra effort to bring the prices down as they already are with the lowest prices. The best timing to visit Janpath is in the afternoon when the place is less crowded, it's the best time when you can easily bring the price down to your choice as compared to in the evening.
As we all know that everything loses its shining and charm with time and so jewelry does and I am sure, no one wants that so I am here with one tip which will help your every piece to stay shiny and lustrous, store your every piece into zip lock pouches, that's it.
Girls, don't miss the trip to Janpath this summer to find the most gorgeous and stunning jewelry for your closet!