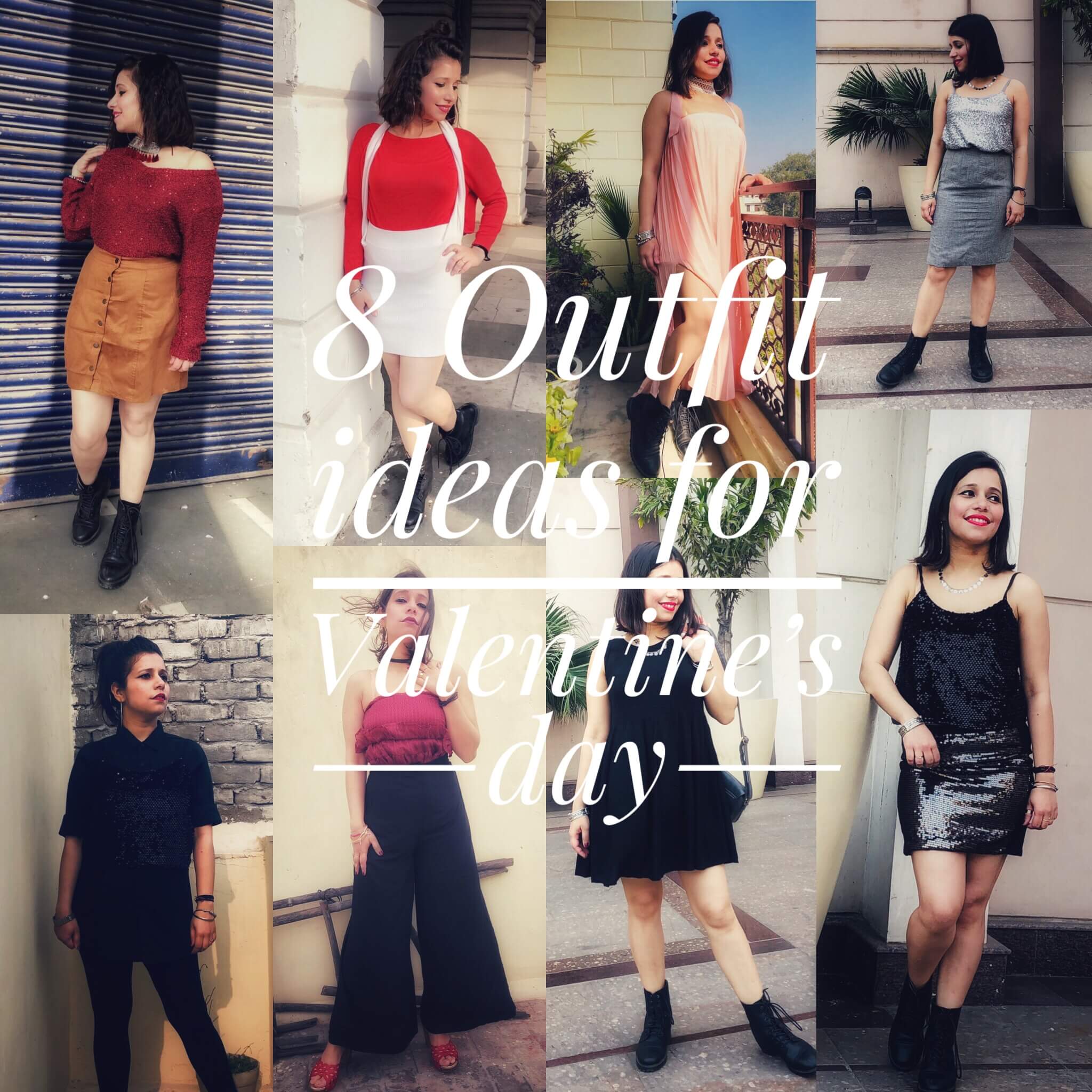 Hey girls,
I know you all must be super excited for the valentine's day, so am I. Some of you must have already decided to what to wear for that big day but if you are still making a quest in that ground then you must read this post. This post is all about valentine's day outfit ideas. Girls, don't you think that wearing the same outfit, again and again, is quite boring. No matter how amazing that outfit is though, it's rare that I wear the exact same outfit very often. So, I think getting bored with your clothes is a good thing because it's then when you get to experiment with your clothes. In this post, I have created some classy outfits from my old clothes ranging from casual look to a party look.
8 sexy and gorgeous outfit ideas for valentine's day
1) A Shimmery top with a suede skirt:
This one is a super cute and a classy look for hanging out with your friends or sitting down to a romantic candlelight dinner. Here, I have teamed up a suede skirt with a  loose red top and a red choker keeping the Valentine vibe alive. Also, I have pulled the top a bit from one shoulder to spice up my look.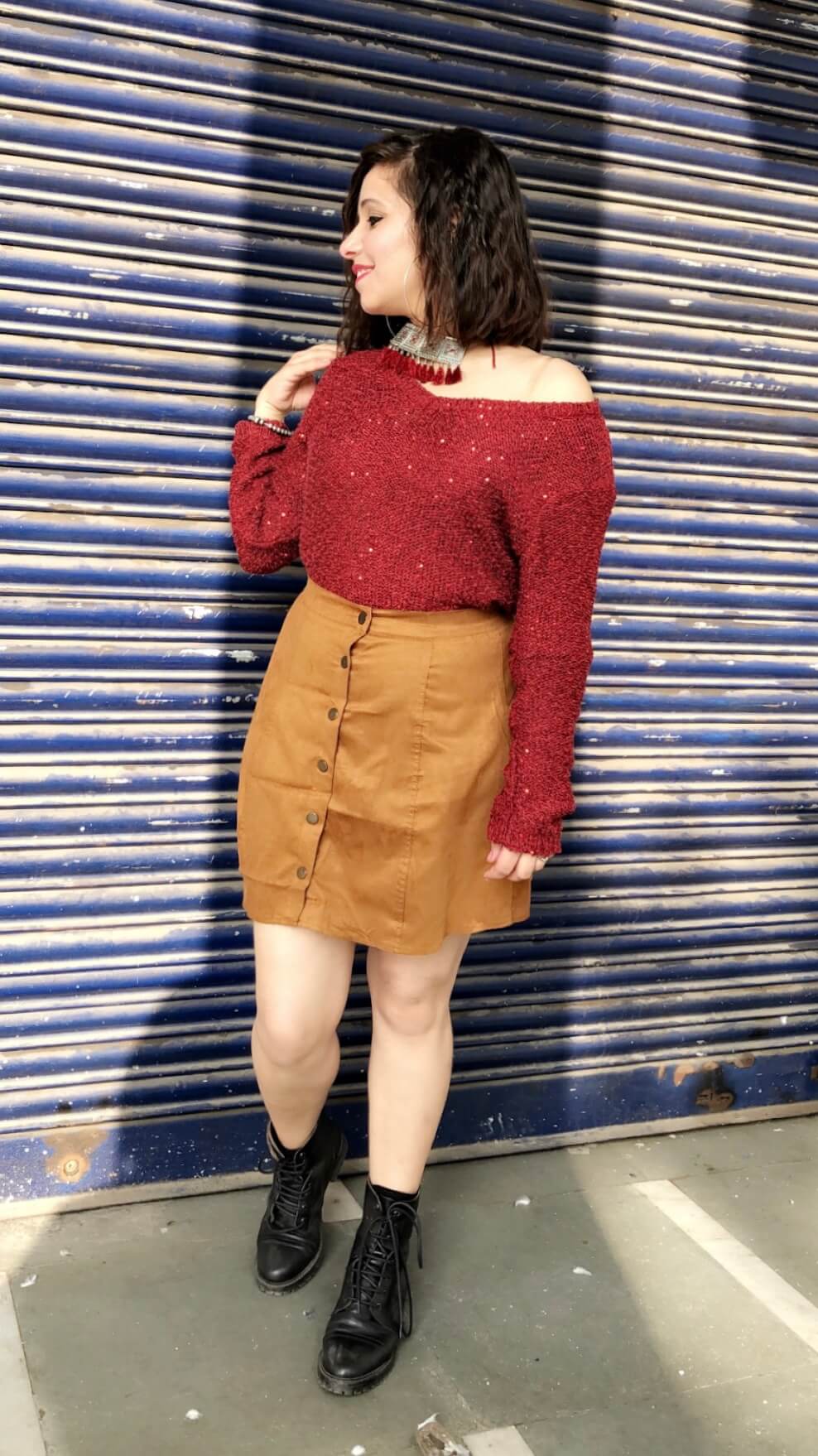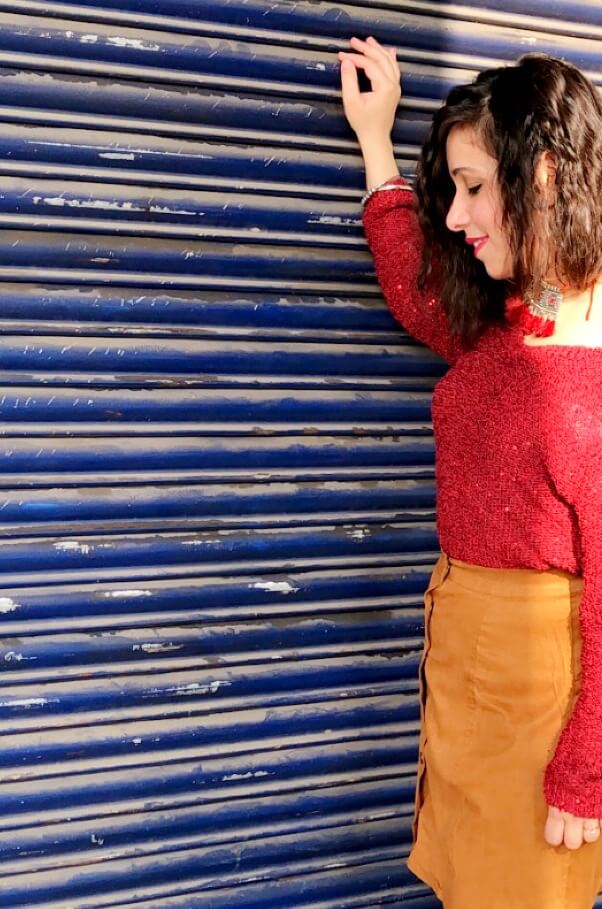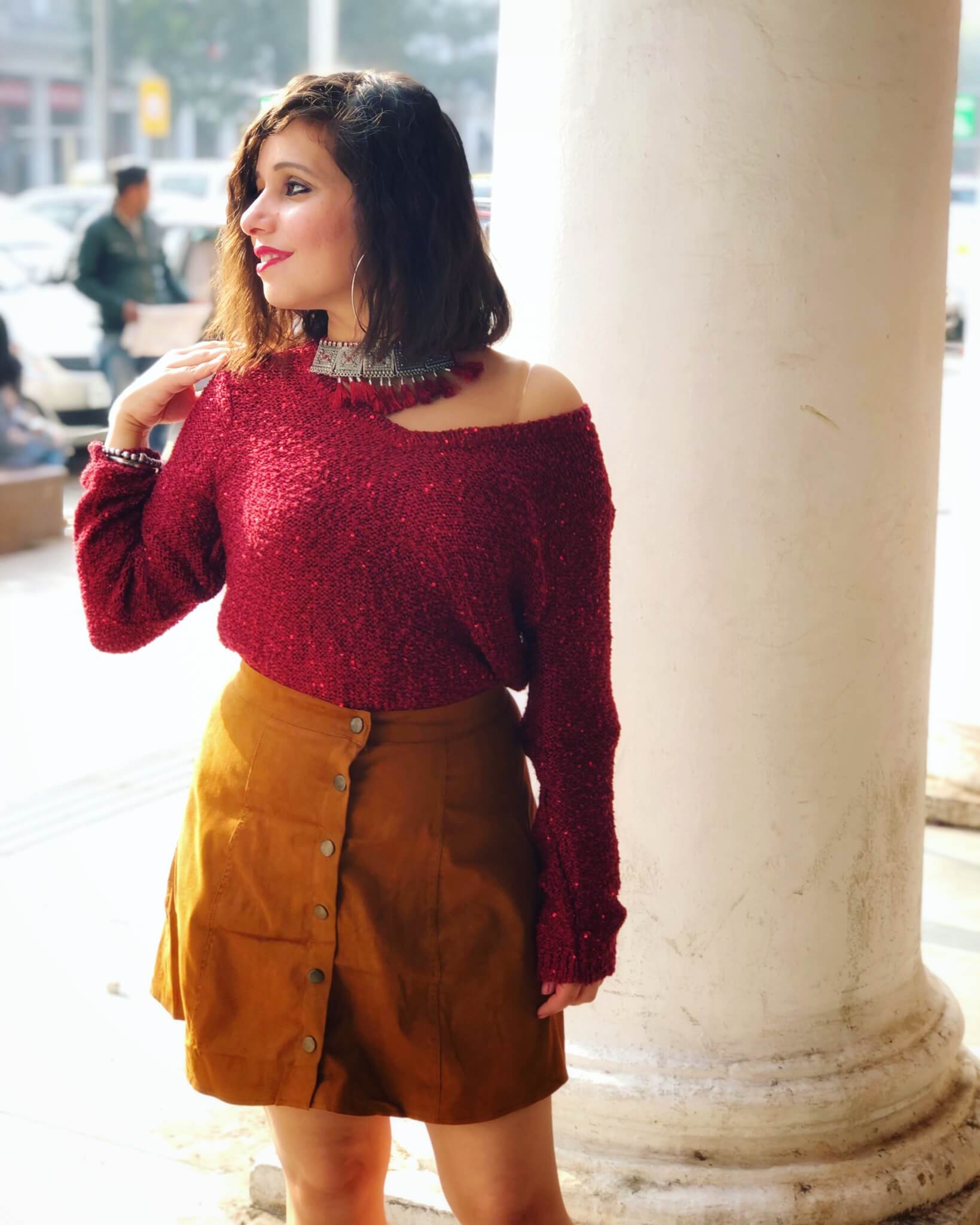 2) If you can't decide what to wear, go for a black dress
Black will always be a classic. If you're confused with what to wear, this is the piece you can grab without even thinking as you can slip into it for a romantic meal or a day out with the girls. You can dress it up or leave it more casual, whatever you want. I loved this look because without much efforts you can manage to look fabulous and gorgeous in this dress.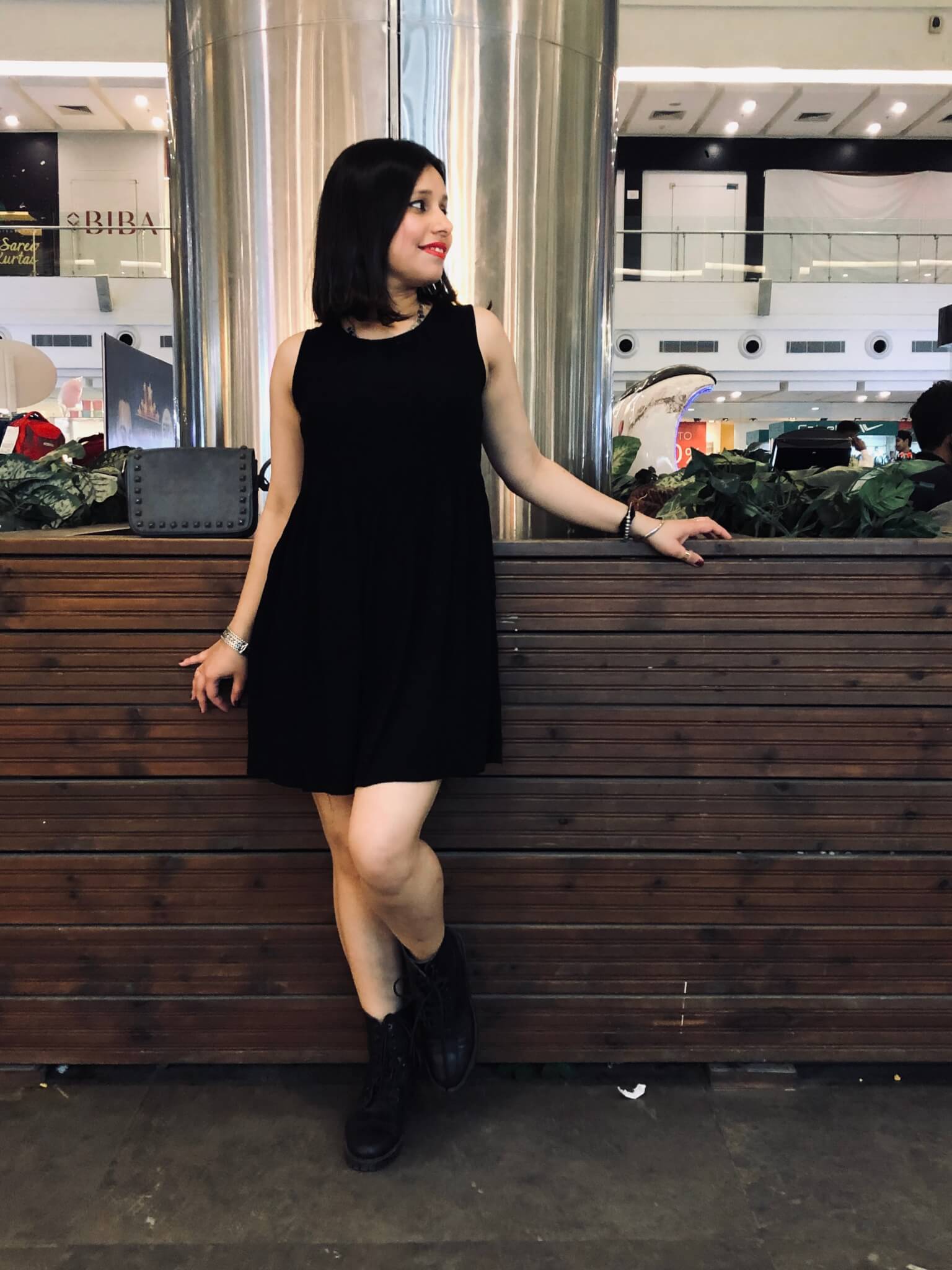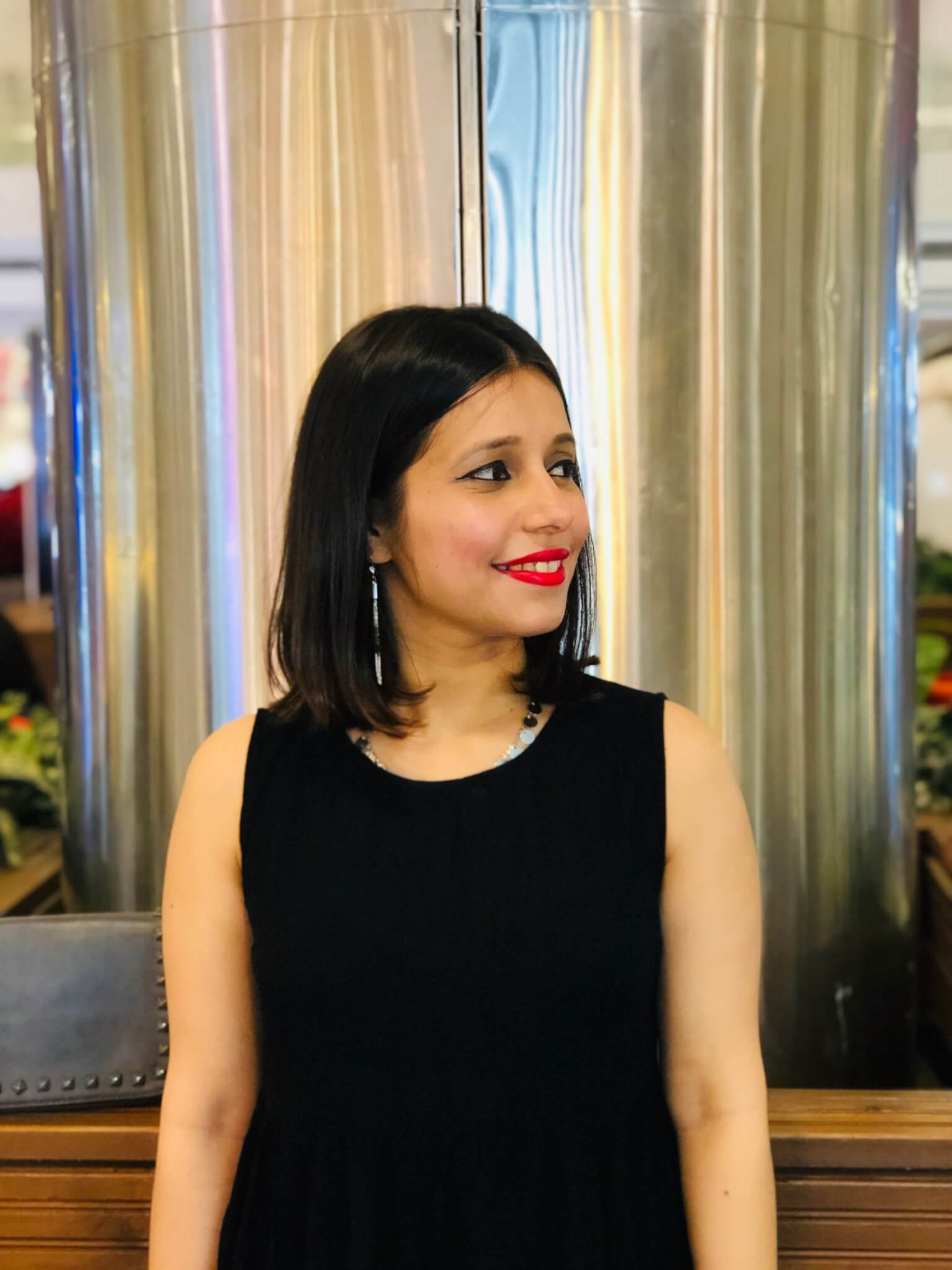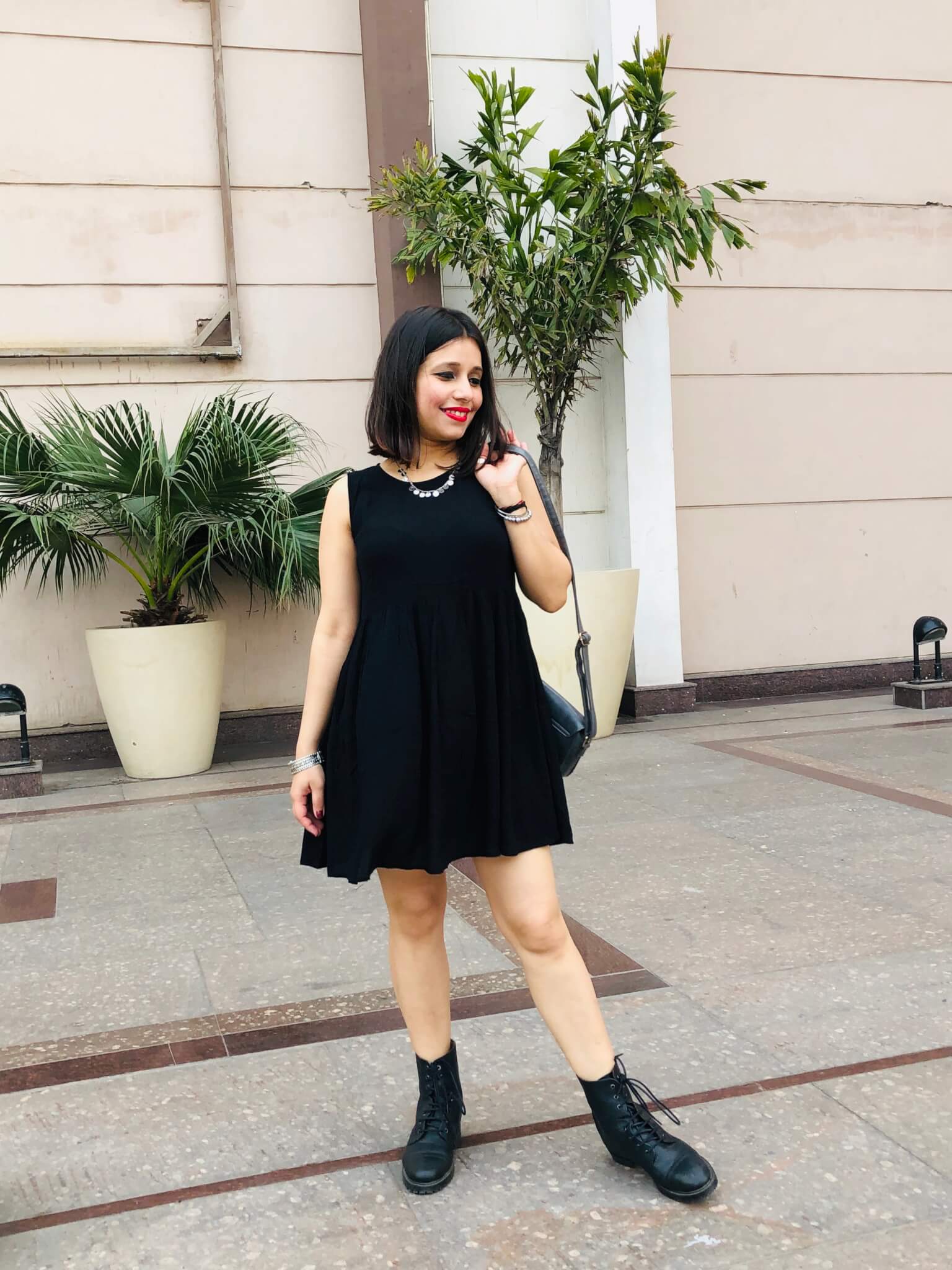 3) Are you obsessed with sequin?
It is a great party outfit for those who love to shine on. Nothing screams more sexy than a sequin outfit. The best part is, you don't need to add any extra embellishments when you are heading out for a party in your sequin dress.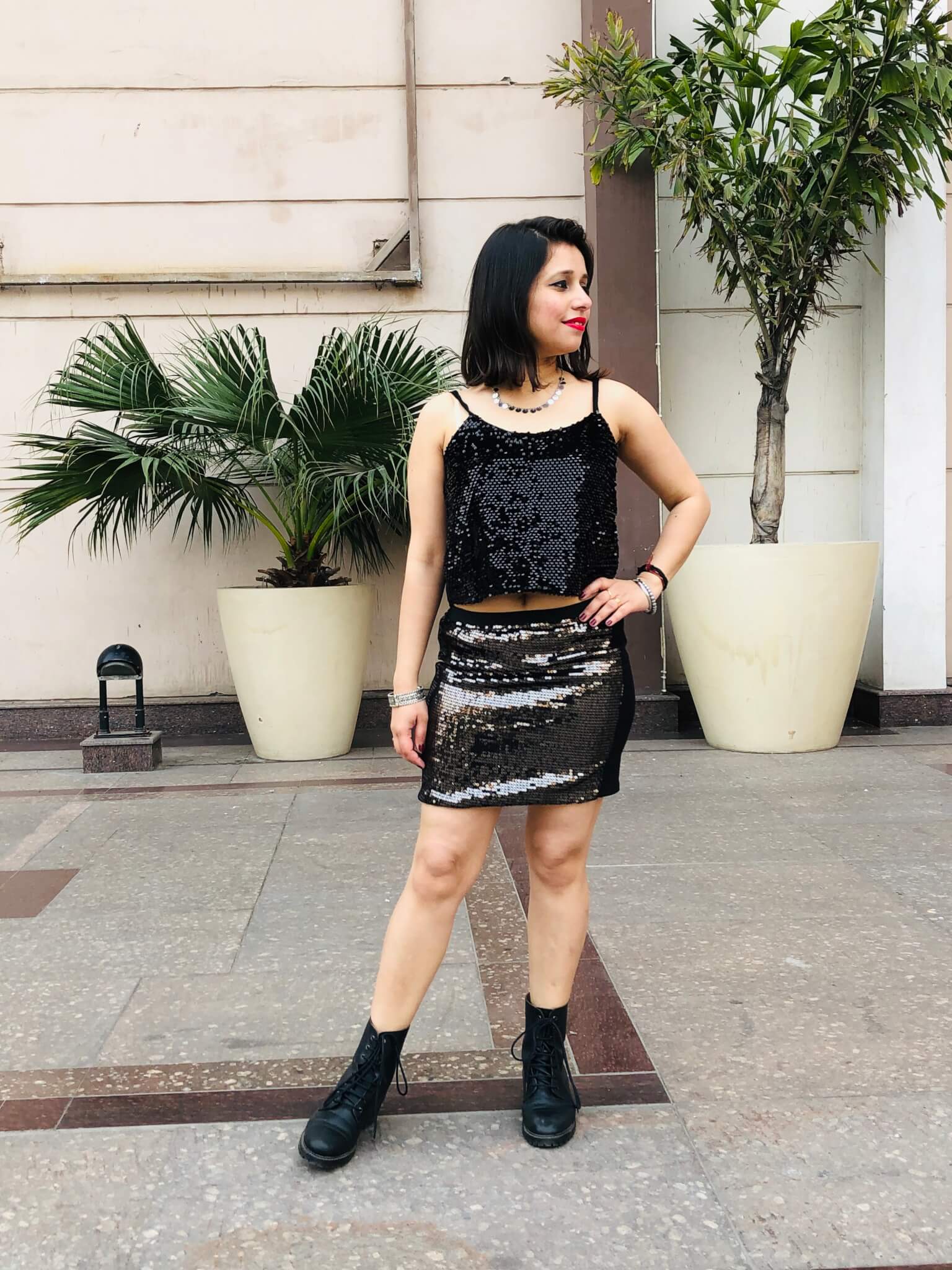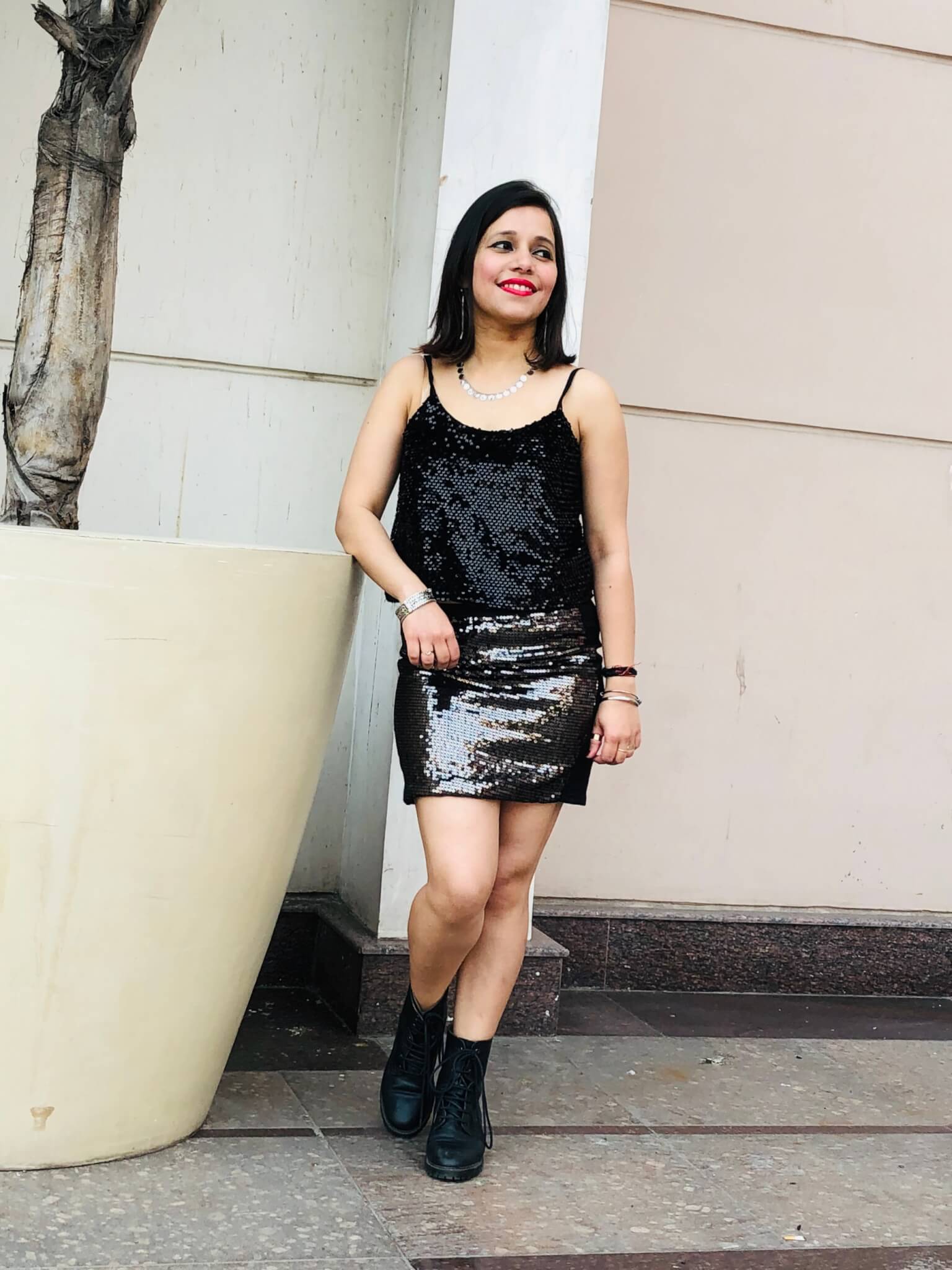 4) An off-shoulder top with a skirt:
This look is for those who love experimenting.  Can you guys imagine a skirt out of a top?
In this look, I am wearing my white full sleeves top as a skirt with a red off-shoulder top as I crazily wanted this color combination. I loved the look. I think it is super cute
The part that made it look cute and classy is the sleeves that are going around my neck giving it a more defining look. If you are going out in the day time and want to carry a cute look then this is the perfect outfit.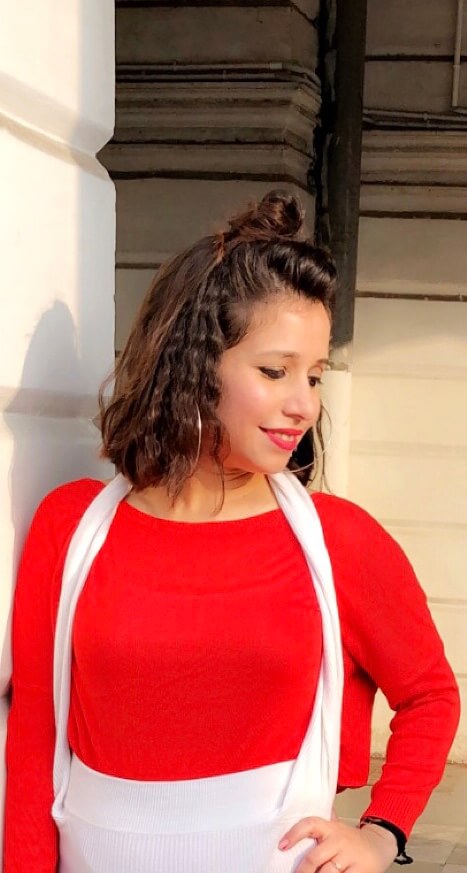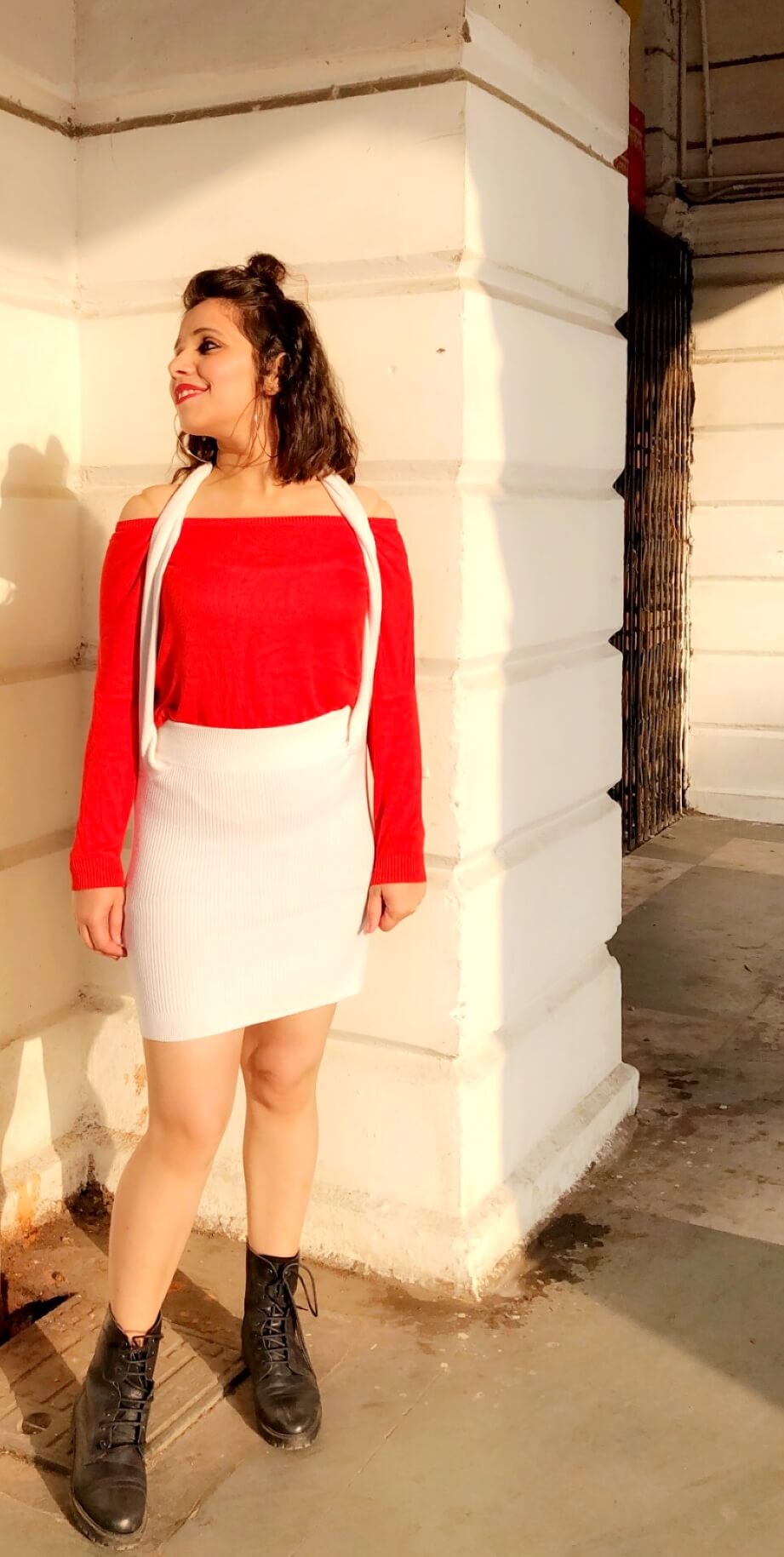 5) if you love matching sets
This look is for those who are obsessed with the matching sets. In this look, I have paired a sequin top with a matching pencil skirt which I think are going amazingly perfect together and to give my outfit a more edgy look I paired it with boots. It is a great outfit for a candle night dinner or a party night in a club. This look is perfect for those who love to carry an elegant and sophisticated look.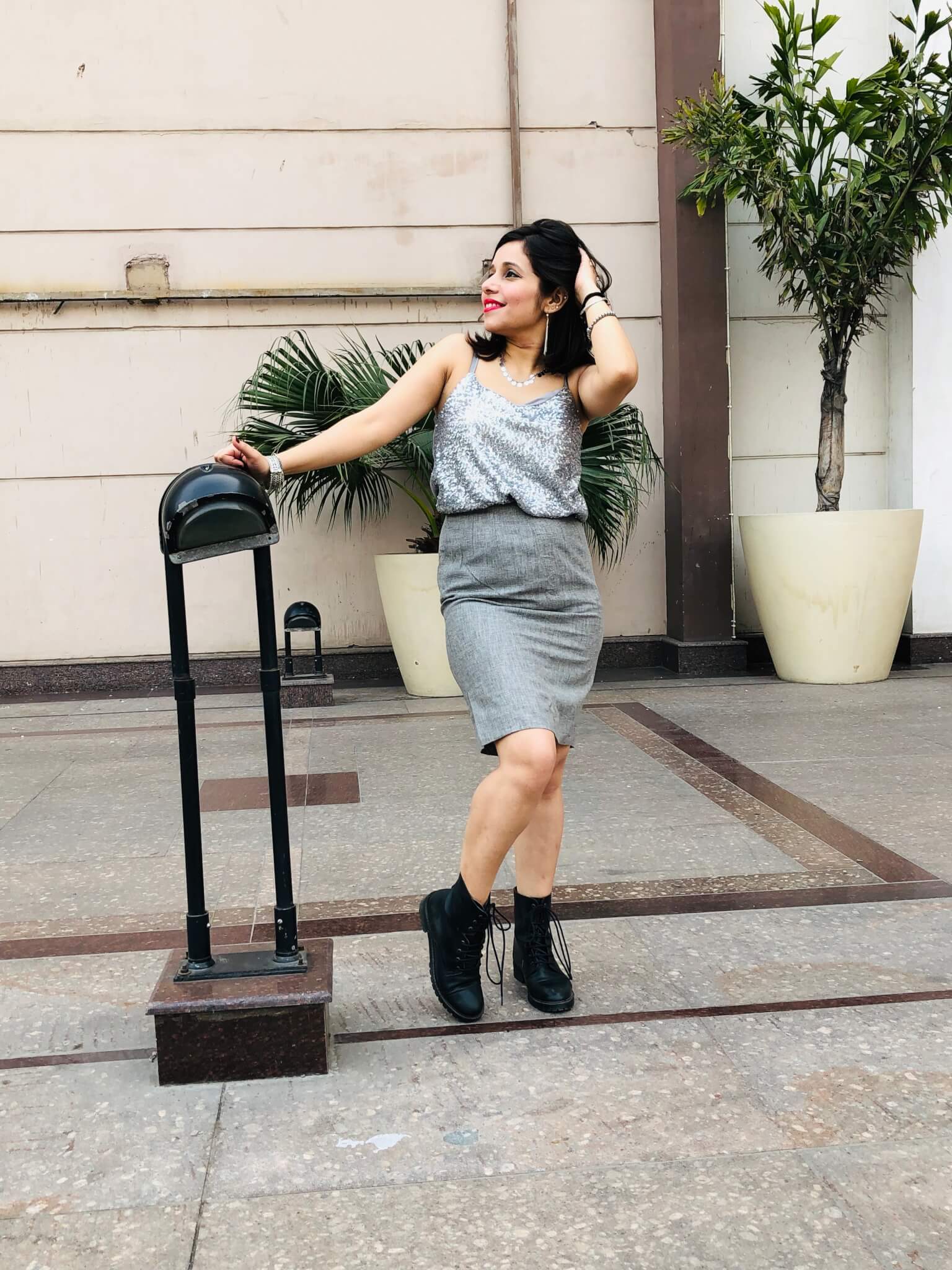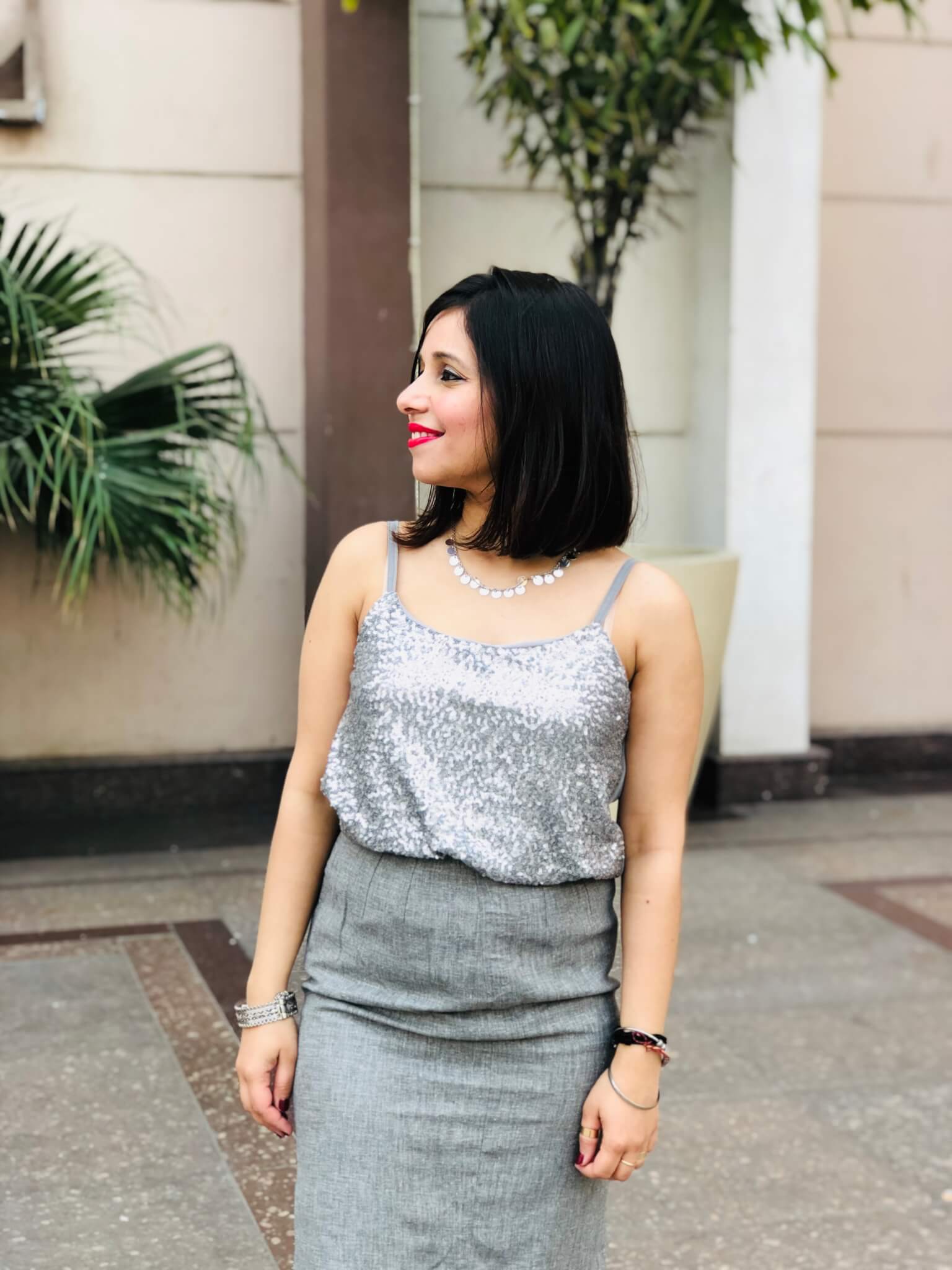 6) If loose shirts are your thing
This look is for those who love wearing loose shirts. Almost all of us go with dresses, jumpsuits and skirts when it comes to a valentine's day but if you are someone who is not comfortable wearing any of these then don't worry, this one is for you. For this one, I am pulling off an oversized shirt with a pair of legging and to make it look a bit dramatic, I added a sequin crop top over my shirt and I am good to go for a party night.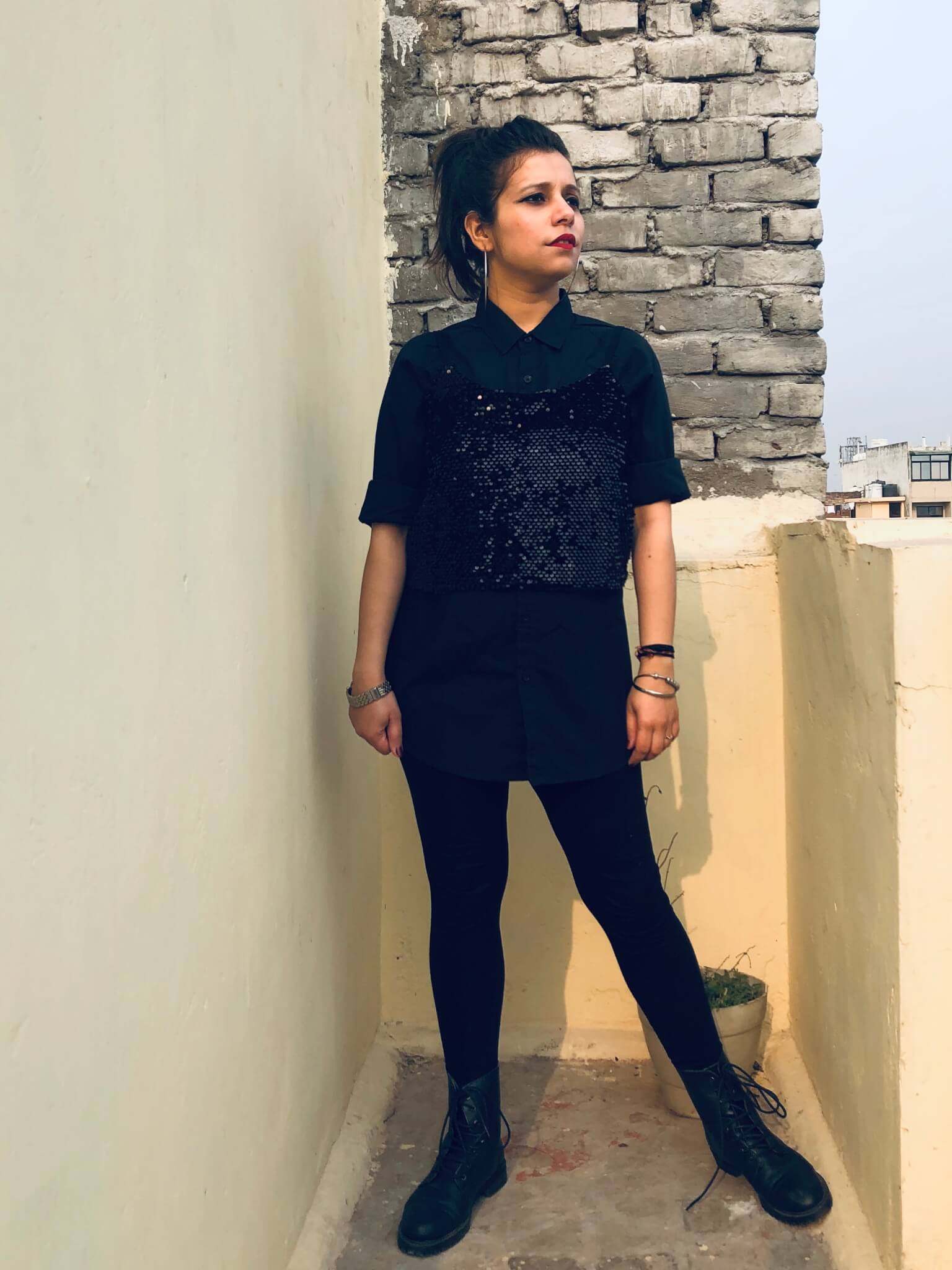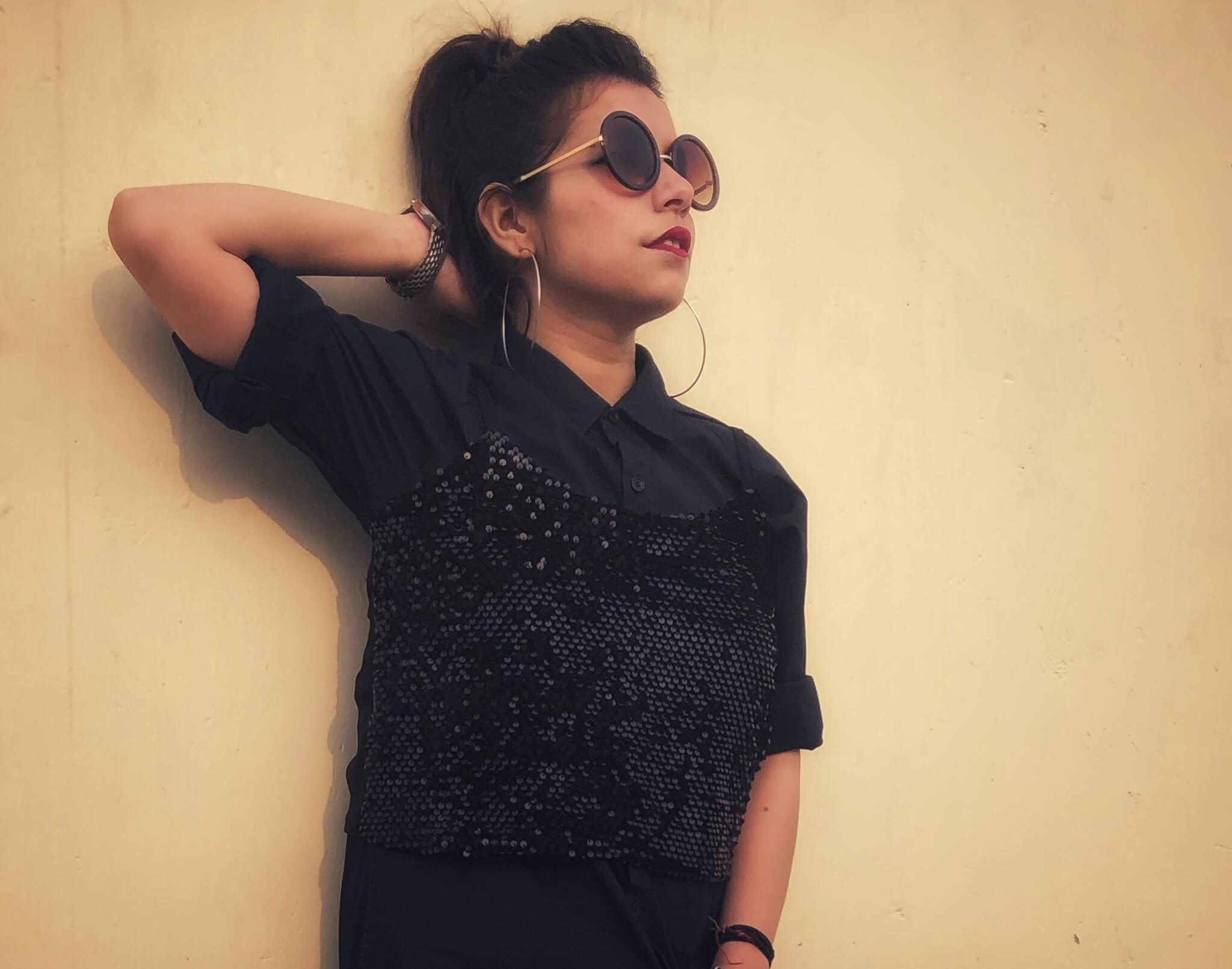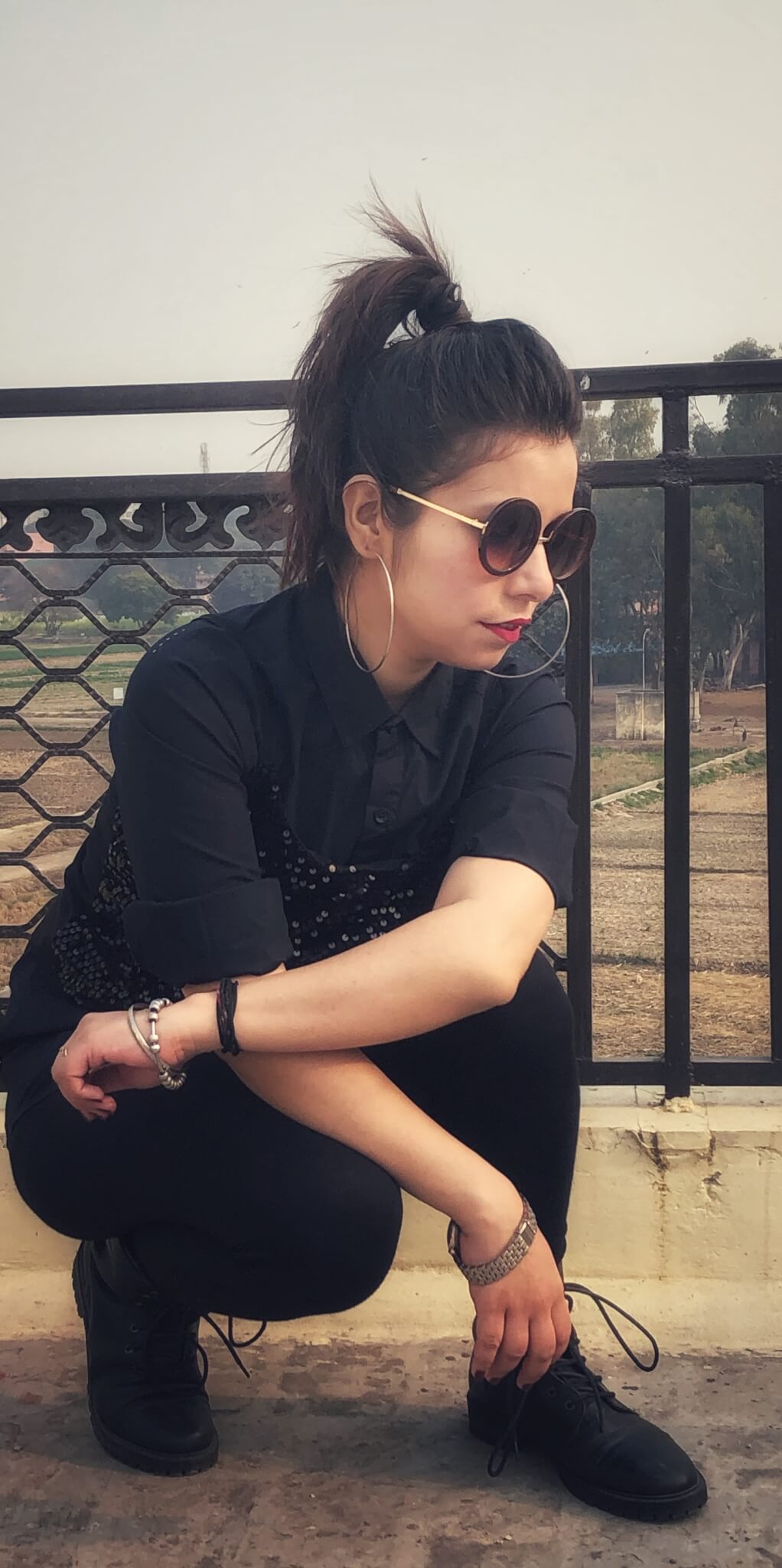 7) If you are looking to stand out from the crowd of red and black
This look is for pastel color lovers. I AM A BIG BIG FAN OF PASTEL COLOURS.  In this, I have created a side slit dress from my long flared skirt, it had belts which I wrapped around my neck making it a halter neck dress. I have paired it with silver hoop earrings and nude heels for an effortless look.  Those who love short dresses can also try this look by tieing up the slit part into a knot so that it becomes a short dress. You can wear it to a romantic dinner or to a party or a casual day out.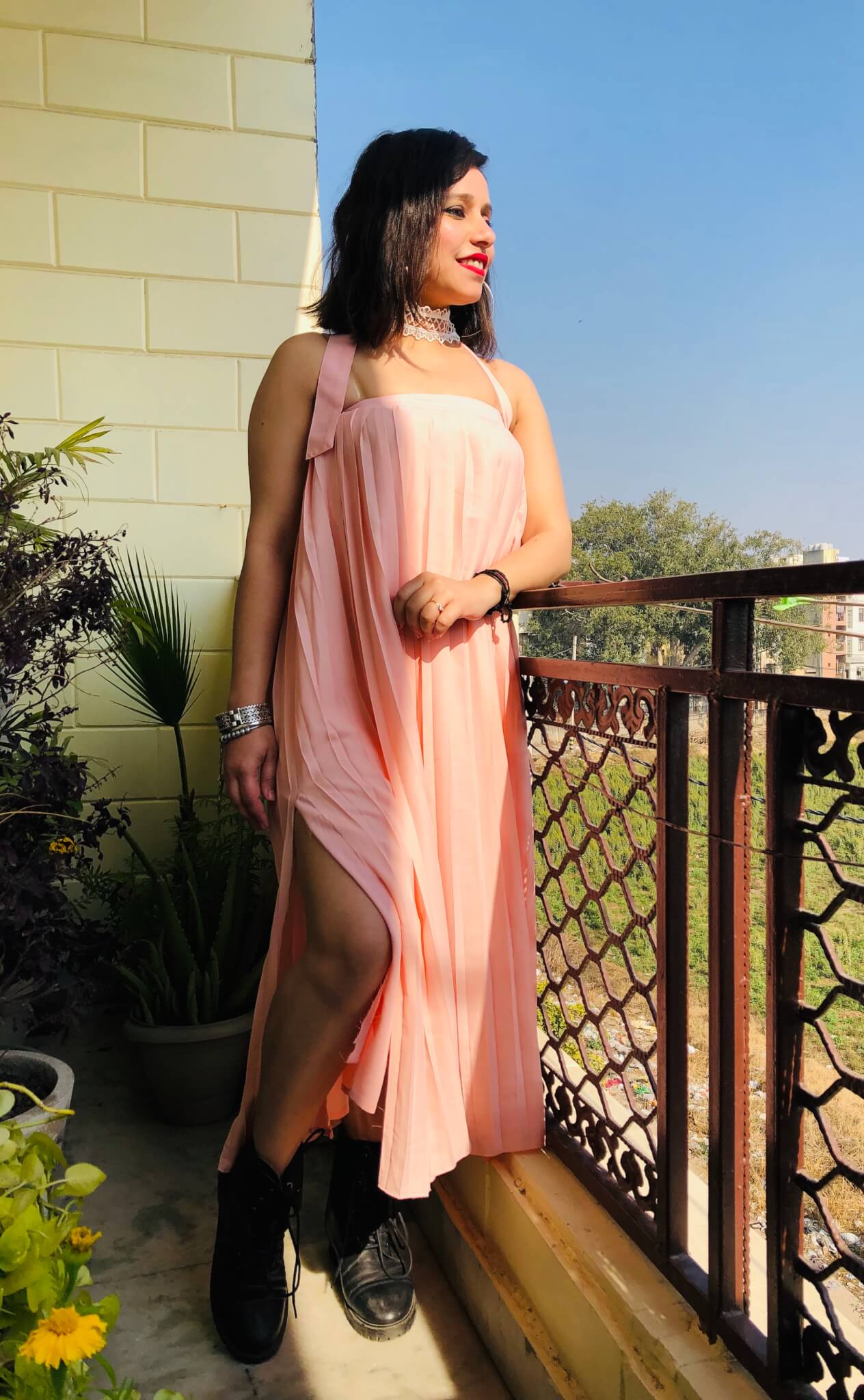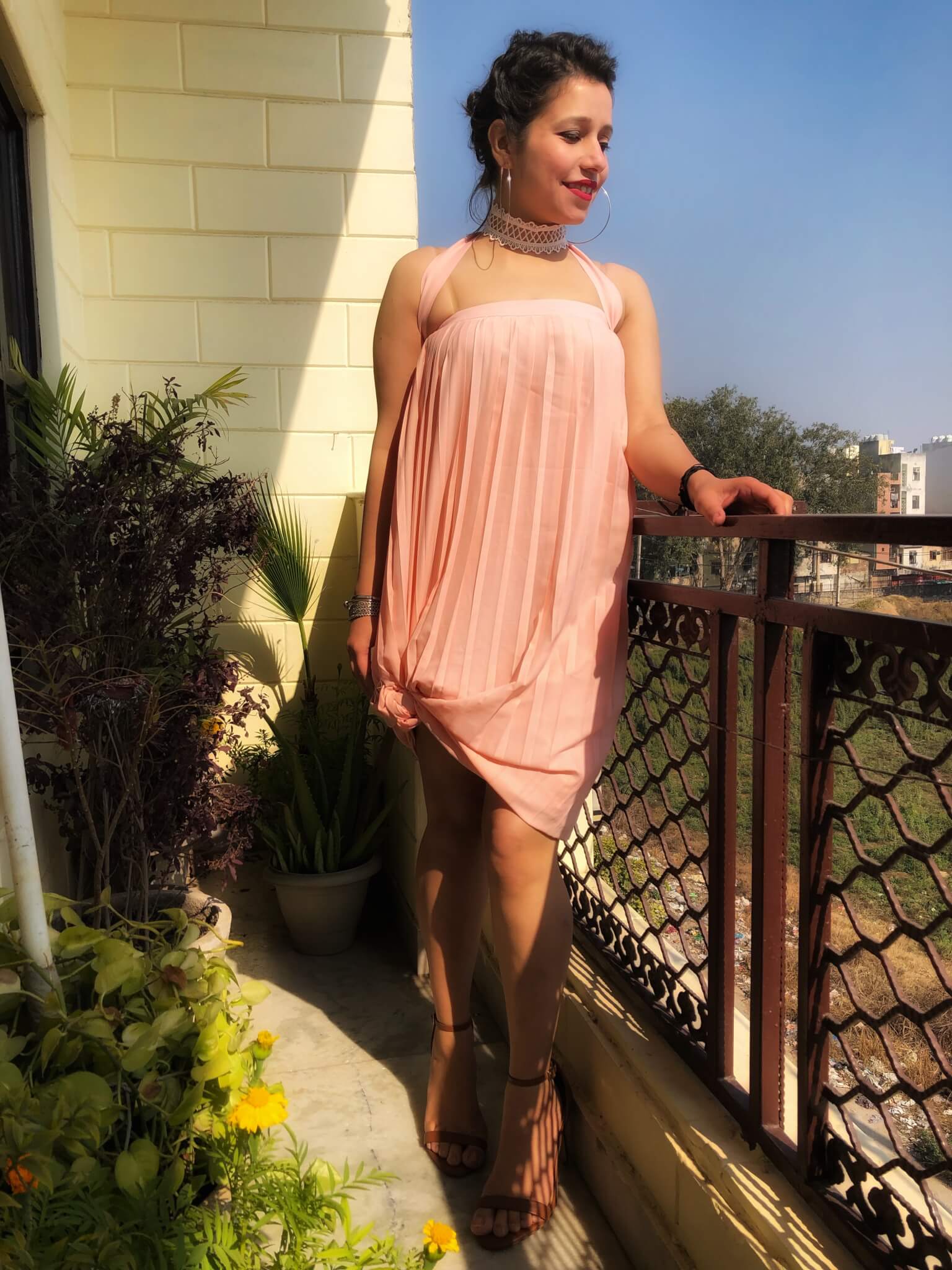 8) If you want to add a statement to your style
This look is for those who want a subtle sexy look without compromising with their comfort. For this look, I am wearing a ruffle mini skirt as a tube top with black palazzo pants and red block heels for the perfect Valentine's look. Also, I  have added a black choker and a pair of gold square oversized earrings to my outfit and I am ready to go.