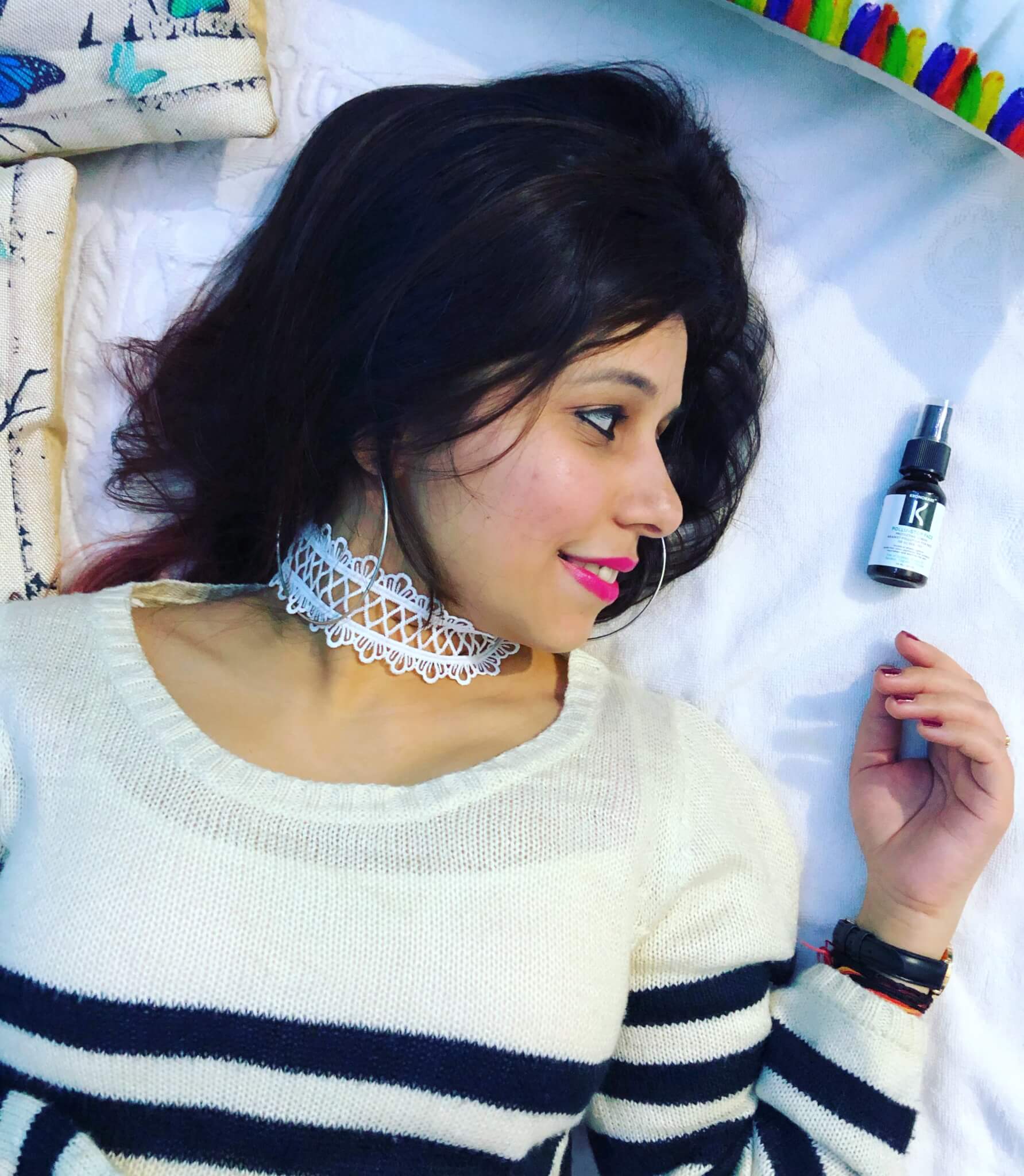 Check Kronokare Pollu-Stop Face Review
Did you know that after the sun, it's pollution that damages the skin causing to lose its luster and shine? Over the past few weeks, a thick layer of smog has engulfed the national capital causing the pollution rate to rise to hazardous levels which has made the air in Delhi awful. In addition, with every year the situation is getting severe precipitating a large number of health and skin problems. The smog and haze that you see every morning might be temporary but the filthy air and its impact is going to hang for months over the city. However, Delhi authorities are trying hard to tackle the problem but it will only make a small dent in the problem. So, not to mention, nowadays, UV rays and pollution are the skin's biggest enemies. Just as we have sunscreens to protect our skin from the sun damage, we do have pollution savers too.
How pollution affects our skin?
Pollution is taking a big toll on our skin causing an increase in hyperpigmentation, uneven skin tone, skin inflammation, wrinkles, breakouts, acne, premature skin ageing, eczema and other severe issues. Pollutants present in the air sticks to our skin and clog the pores causing abnormalities in skin structure and function.
Are you scared of pollution now? Don't worry, there are a number of antioxidant products for alleviating the effects of air pollution on the skin, furthermore,  protecting the skin against dirt, bacteria, carbon particles and germs that are swirled into the air because of pollution.
What you should look for while buying an anti-pollution product?
For an effective result, an anti-pollution product must contain antioxidants such as vitamins, polyphenols, basically ingredients that are able to hydrate and protect the skin from ageing and combat skin inflammation by creating a barrier against pollutants. Choosing the best for your skin out of a plethora of options would be as difficult as dealing with the pollution.
A few months ago, I came across one such product which is " Kronokare Pollu-Stop Face". Now, it's been enough time using the product and I am ready to share my experience with you on the same.
What does Koronkare Pollu-Stop Face do?
It provides a protective screen against dust and pollution, creates a shield preventing pollutants from entering into the pores of our skin. It combat against premature skin ageing, pigmentation, skin inflammation with the help of vitamins and nutrients that it consists of.

How to use?
Spray directly over the face before you apply your daily cream or on the top of your cream.
Apply on the clean and dry face.
Massage gently for the better penetration of the protective screen.
Apply every time before going out but first, clean the face to remove the dirt built up on pollu-stop face.
Can be applied under or over makeup.
My experience:
I was never a big fan of facial serums and mists but as soon as I realized that how refreshed they make me feel after having a long tiring day, they have been added to my daily skincare regime. This 'koronkare Pollu-stop face' is that product which I have been regularly using against pollution since I got it. It makes my skin feel younger, fresher and more lively with just a single spritz. For me, it is amazingly superb in handling the pollutants, dirt and other harmful particles. In short, it is true to what it claims.
Price- Rs. 495 for 30ml
Pros of Koronokare Pollu-stop face:
Feels pretty light on the face.
Soothes your face and provides a soft touch.
Suitable for all skin types.
Travel-friendly.
Creates a protective layer against pollution.
Fights against ageing.
Cons of Koronokare Pollu-stop face:
Does not provide protection from harmful UV rays, could have been a single product for dealing with both UV rays and pollution.
Slightly expensive.