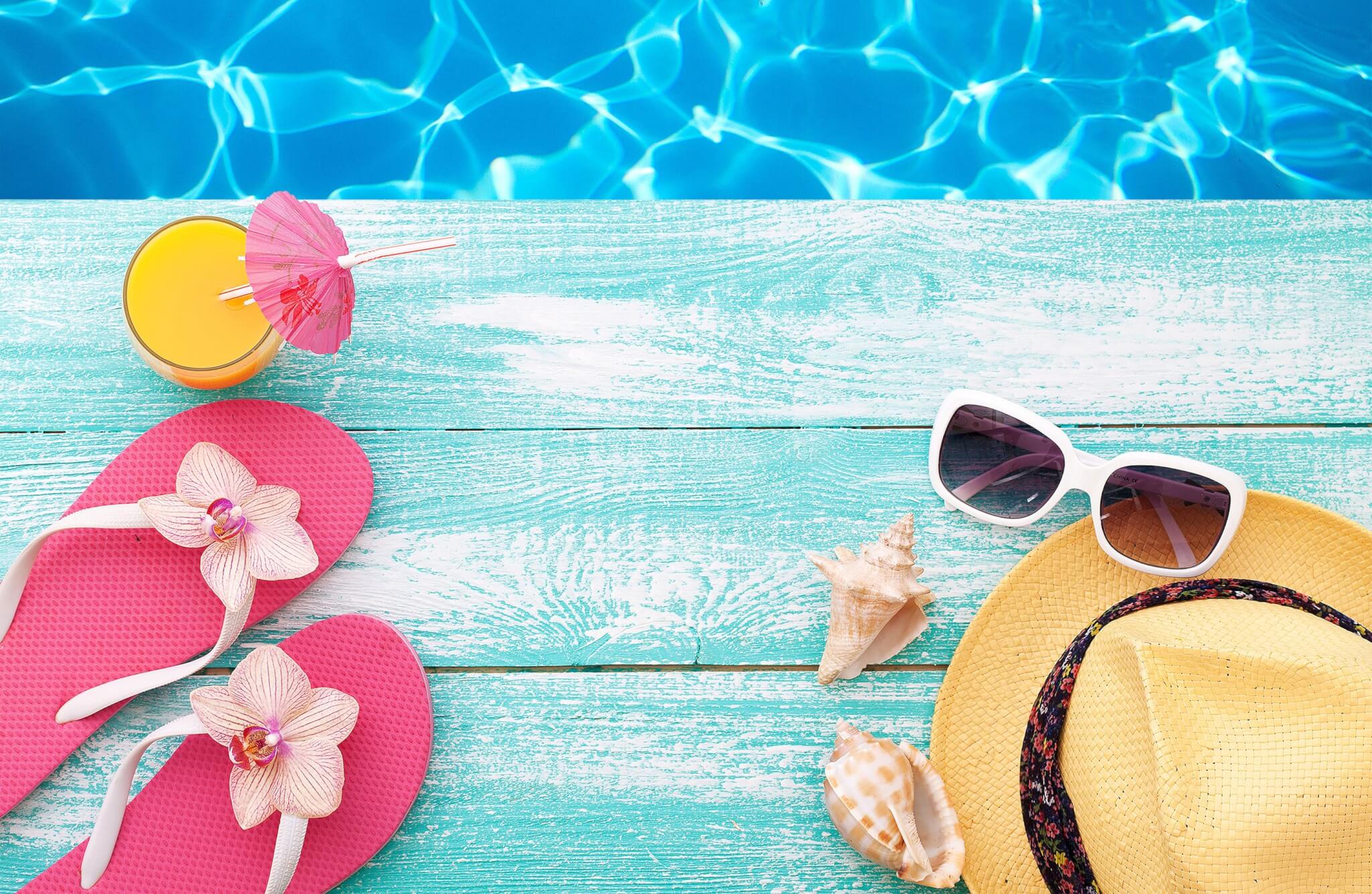 A thought of taking a beach vacation excites almost all of us as it gives us a break from the chaos of our daily life. Nothing soothes the soul like the cool breeze and the crashing sound of the waves do. There's is so much to love about the beach.
Isn't?
If you want your beach vacation to be the best, keep the pictures coming and don't forget to flaunt your very stylish and sassy looks like you don't care about anybody. Packing for a beach vacay is a bit stressful and an arduous task as we have a long list to pack up but you have to wrap up the things into the minimal packing. That's why I have listed the main essentials that you must carry for your superb pictures and holiday.
1) Maxi and bohemian dresses:  Maxi and bohemian dresses are the perfect wear when you are on the beach which itself speaks about the ambiance. They are so comfortable, stylish and classy while walking on the beach and so sexy for an evening party or a romantic date, anyway, they keep the beach vibe alive. They are my all-time first pick up while packing.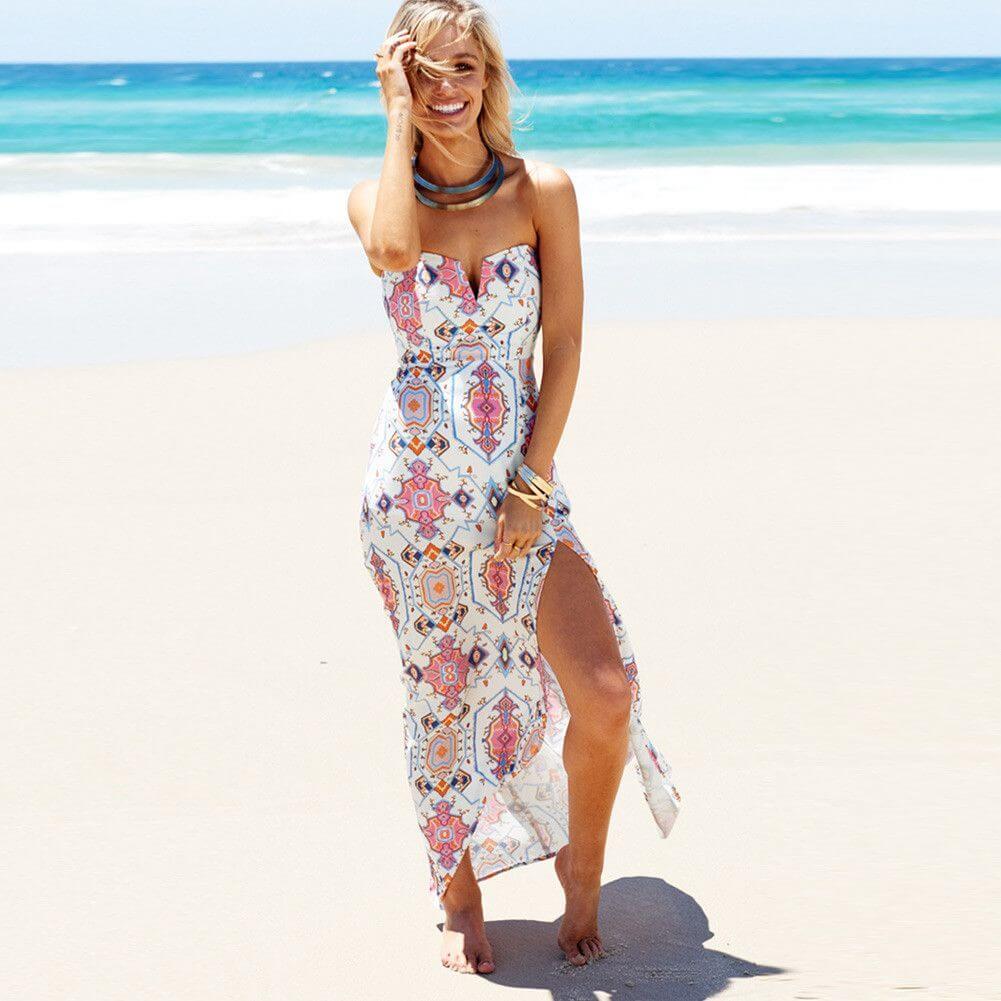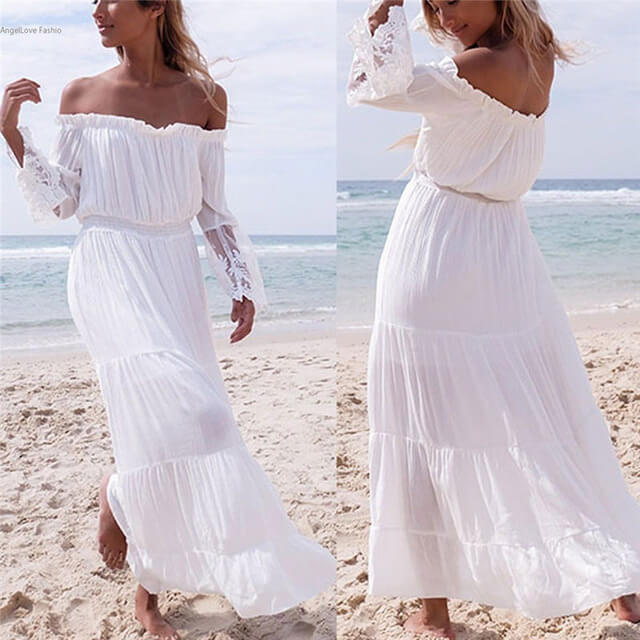 2)  A high waist denim shorts: Nothing goes better than shorts on a super hot day when you just want to feel cool and comfortable. It can be paired with almost anything, let it be a plain tee, a crop top or a sexy top depending on what look you want to carry. C'mon girls, don't be shy wearing shorts, let your legs breathe.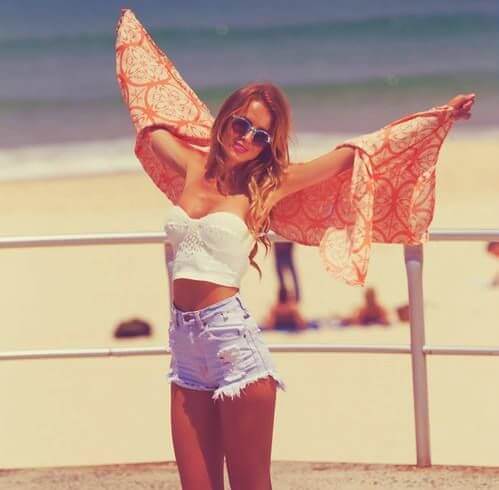 3) Bikini or a swimsuit:  Packing for a beach vacation would be incomplete without bikinis or swimsuits. If you haven't tried ever showing your sexy bikini body, the vacation is here, go and get some bikinis or swimsuits in whatever you feel comfortable. If you don't have a sexy body, don't worry, high-waisted bikinis are there for you.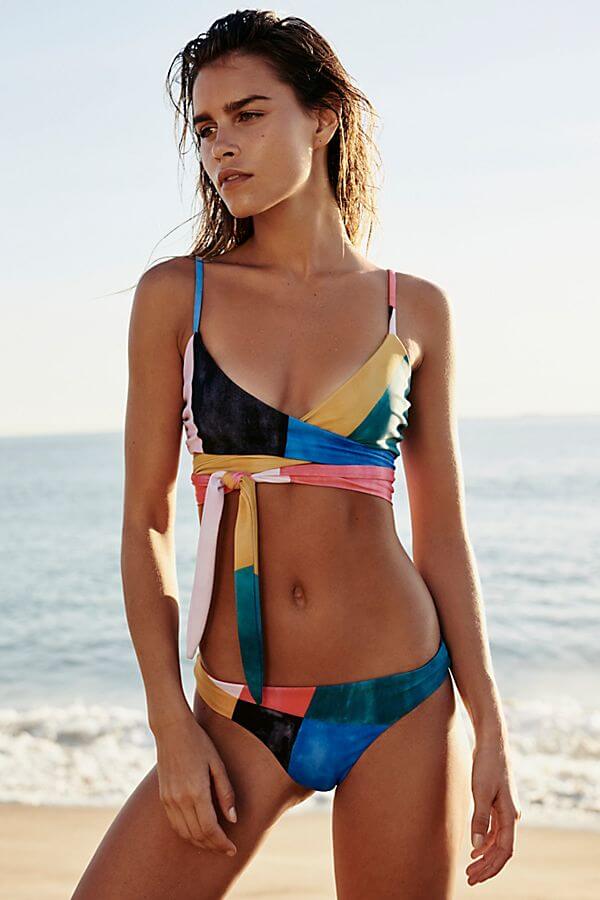 4) Bikini cover up or kimonos: Cover-ups and kimonos not only look trendy, majestic and stylish but also work to hide your body curves when strolling on the beach. With a cover-up, you can just walk on to any festival going on the beach right away. It makes you stand out from the crowd so don't you forget to make it a part of your essentials for the trip.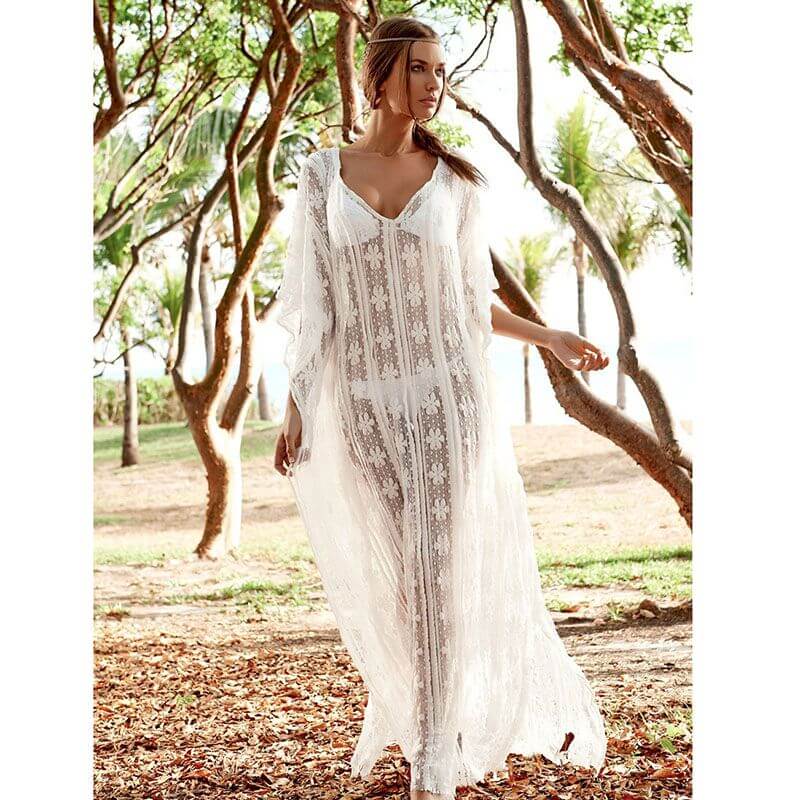 5) Casual sundress: Pick up the easiest breezy sundress you can find. When you have a plan to explore the city and just wander around, sundresses are the best to go with.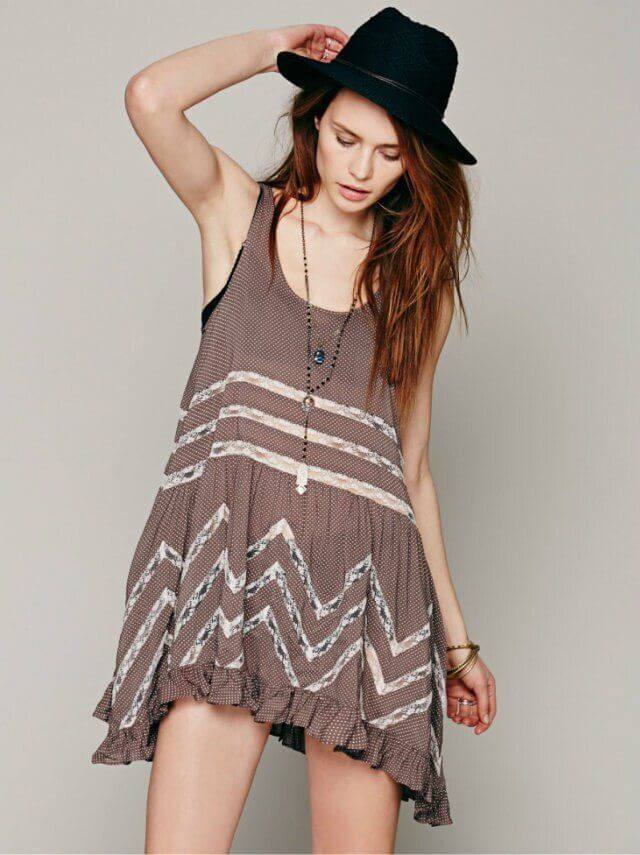 6) Romper: Nothing falls perfectly comfortable for a hot summer day on a beach than a romper.  Pull up a romper and beat the heat while maintaining your chic and sassy beach look.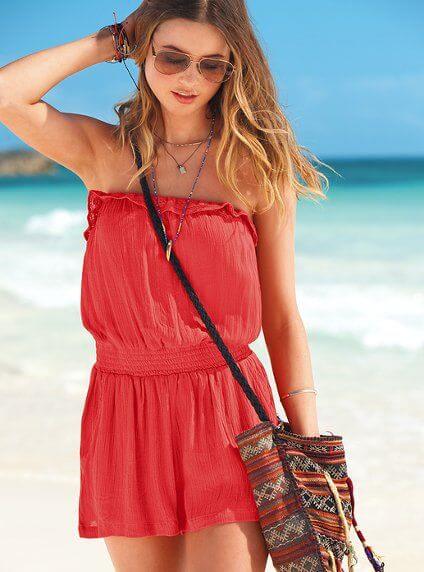 7) Big sun hats: A beach vacation would be incomplete without pulling out your hats. It not only adds elegance to your look but also protects your skin from the scorching heat on the beach. The best part is that they can be accessorized with any outfit and can be worn in any season.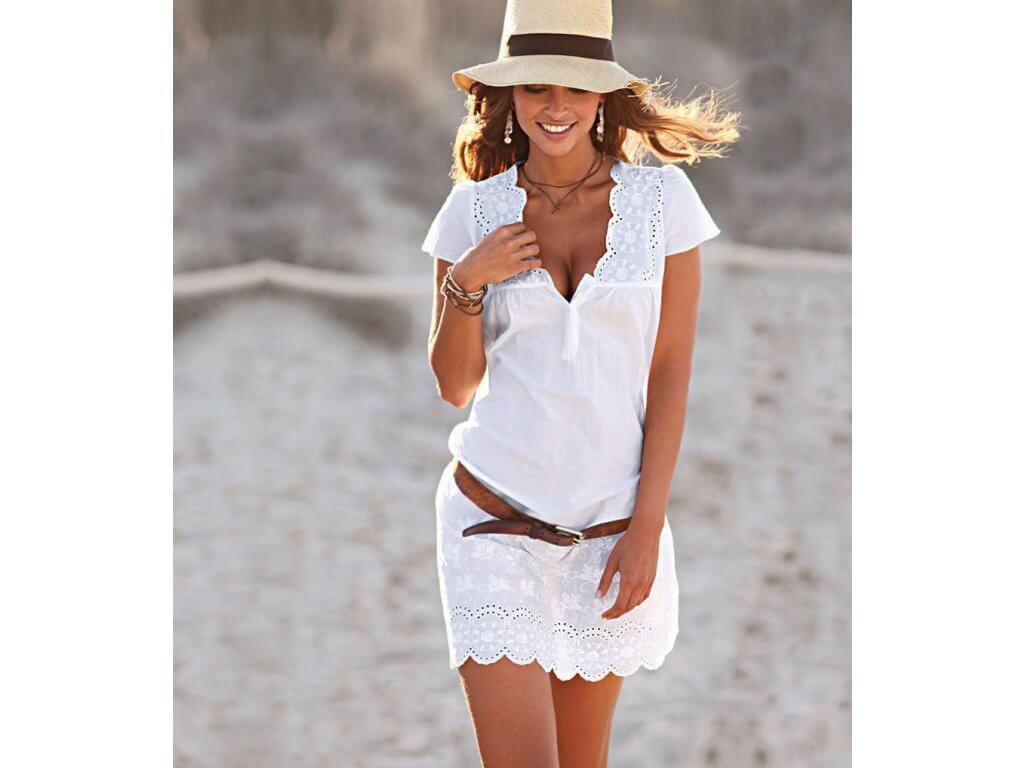 8) Loose T-shirts and tank tops: On the days when summer gets really hot, you obviously want the most casual look and in that way, loose t-shirts and tank tops are the perfect options to go with. They are always so in trend and style that they never go out of sight when shopping for a vacation and therefore, grabs the top position in the list. They are as comfortable as cool and goes with almost anything which makes them the most preferable wear on a hot day.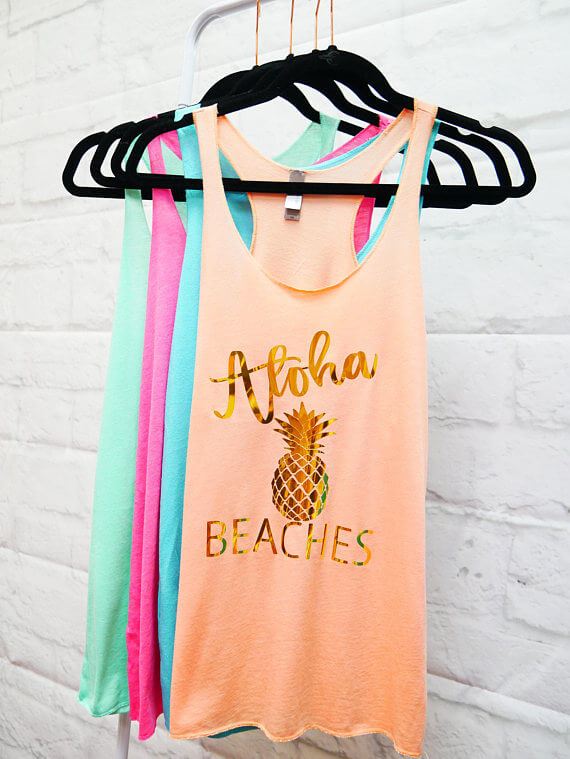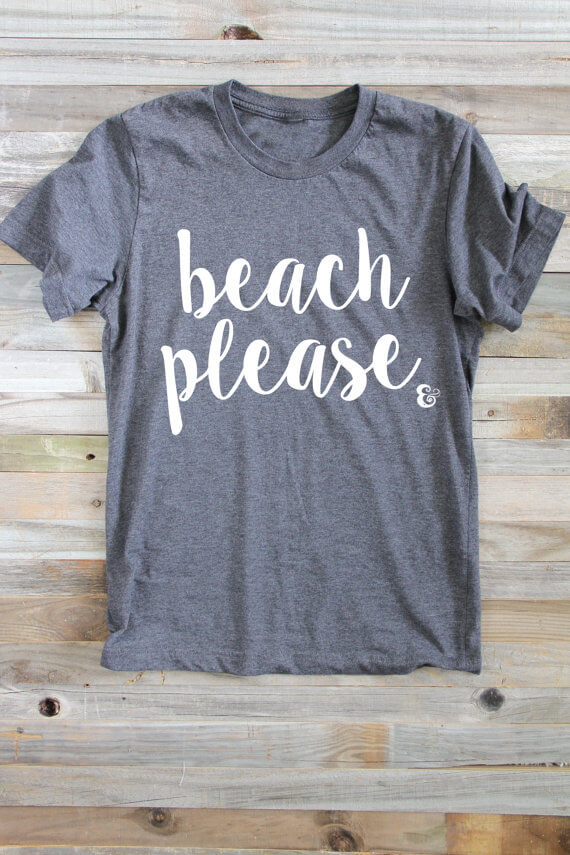 9) Shades: A pair of shades is the ultimate accessory that adds character to your look and makes you look damn stylish. Furthermore, it shields your eyes from the harmful UV rays and minimizes the blaze of the sun. Sunglasses are just as important as your hats, bikinis, cover-ups etc. are. So don't you forget to bring the sunglasses to the pool or beach and play with the waves in style.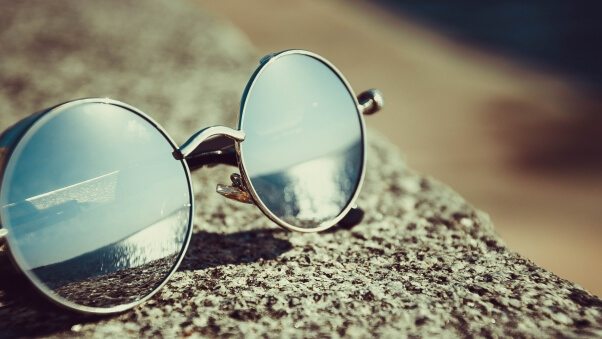 10) Flip-Flops: Hit the sun, sand and beach with a pair of the best flip-flops. It is always preferred to slip them on when on the beach as they make the walk comfortable even when they're fully drenched and takes a less amount of time in drying which most likely other footwear fails at.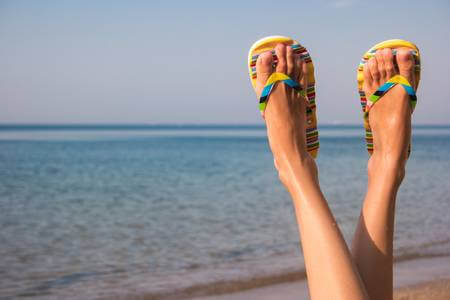 11) One shoulder dress: Need an elegant dress for a date night or a party in the town? One shoulder dress is the perfect number fashion piece to take on.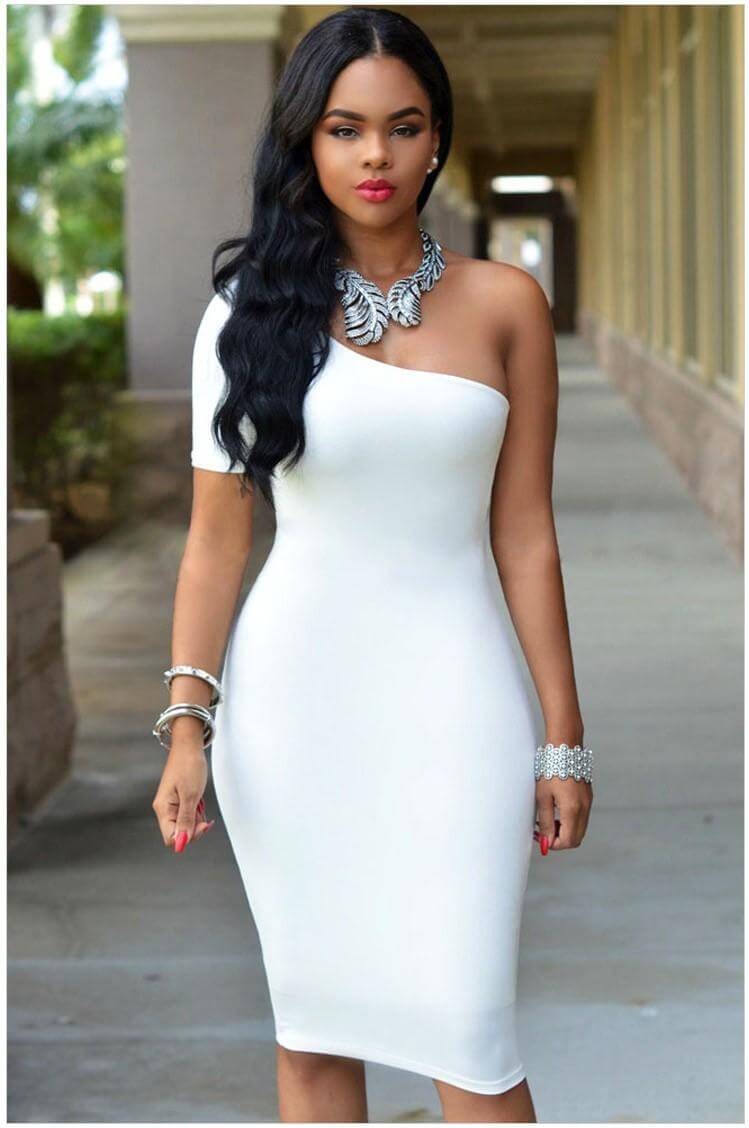 12) A tote bag: A tote bag is an essential accessory for the sunny days spent by the beach. It is spacious that allows you to carry all your essentials for the day on the beach. The best thing about these bags is that they are water resistant and easily cleanable. Not only this, they are totally stylish and gracious as well.  Pick up the hottest tote bag for this vacation.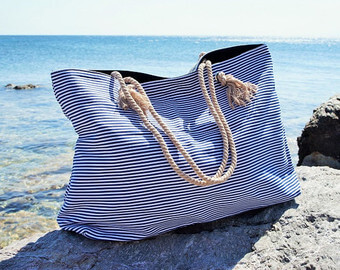 13) Well chosen jewelry: A jewelry is a spice to fashion that adds different flavors and brings out the real taste. So add some of your favorite pieces to your packing bag as it completes your style statement and makes you look glamorous for your selfie sessions.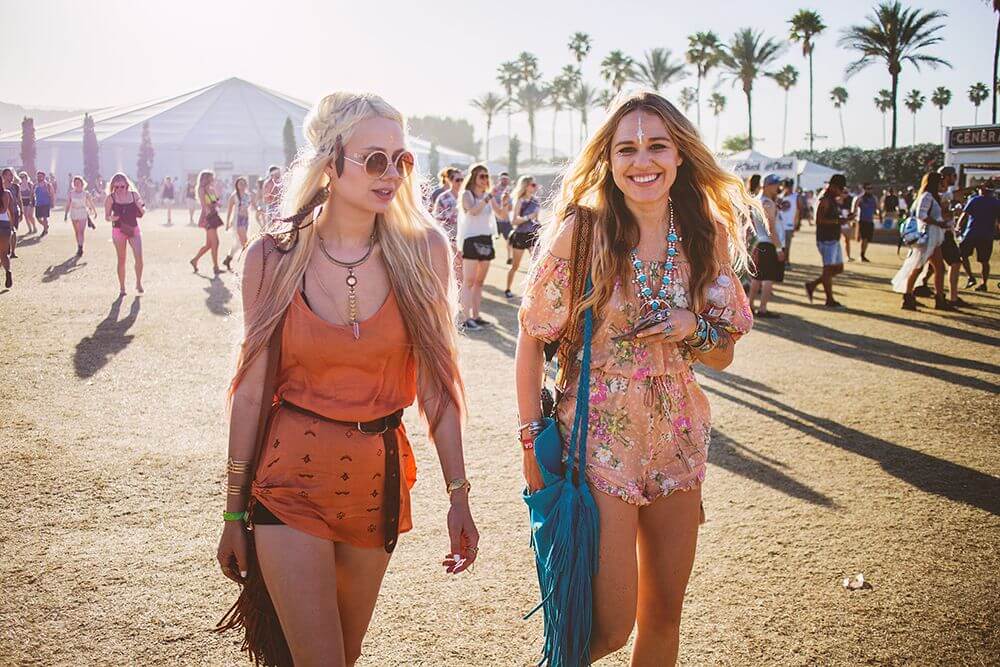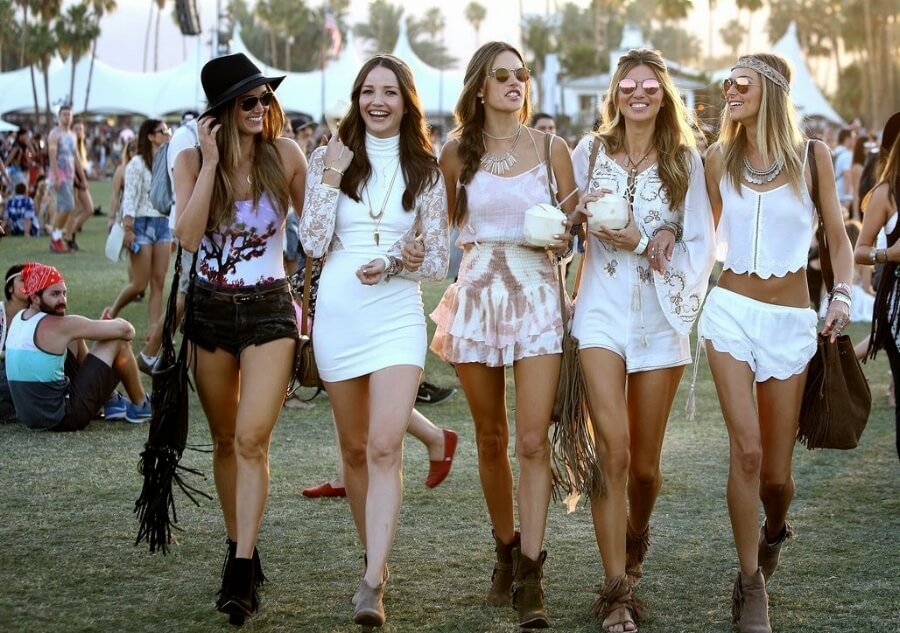 Girls, pack your bag wisely and rock your beach vacation this summer!