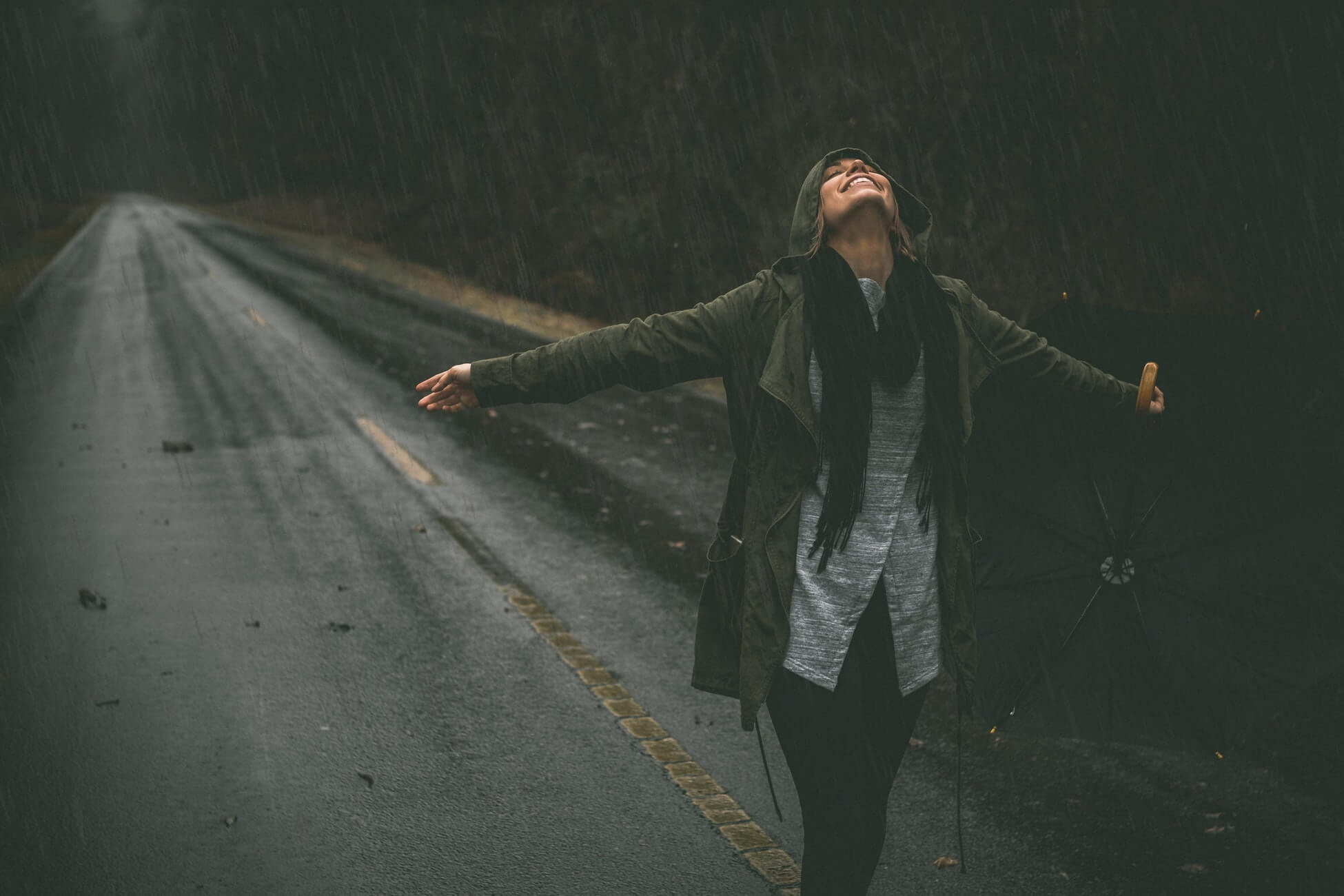 Tips to protect your skin and hair from infections during the rainy season
Yayyyyyy! Finally, the most awaited season 'monsoon' is hitting Delhi. After so long, the people of Delhi are looking forward to a relief from scorching sun and heat. Monsoon begins with the fragrance of mud and a hot cup of coffee. Unfortunately, it ends with wet clothes, dirt and a lot of unpleasant surprises. It reminds us to take extra care of our skin, health and hair. Like any other season, it brings tons of infections with it so these rains force us to be cautious about our diet and most importantly the products with which we pamper our skin and hair. Though monsoons provide comfort and calmness from the insane heat but at the same time, it holds high humidity levels of which you all are pretty much aware of what it does to skin and hair. Here are some tips that help your skin and hair to fight with the several problems that come with the rain. 
1) Cleansing:
It is important to cleanse your skin as it removes the dirt, oil and other bacteria from the surface of the skin. Choosing the best cleanser out of plethora could be a difficult task so I would suggest you to try some homemade cleanser. It saves your skin from the damage caused by the harsh chemical products on your face. 
2) Toning:
Toning is an important part of the cleansing process which should never be skipped. It removes the leftover dirt and oil that is missed in the cleansing step. Also, it hydrates and refreshes the skin by maintaining its pH balance. Choose the right toning lotion rather a homemade one. Apply a small amount of lotion on a cotton pad, gently wipe off your face and neck with it. 
3) Exfoliation:
Exfoliation must be added to your skincare routine as it removes the dead skin cells from the surface and rejuvenates the skin. It soothes and nourishes the skin by increasing the blood circulation and make it look young and flawless. You must exfoliate your skin at least 3-4 times a week with any unclogging facial scrub. Try to use a homemade scrub to exfoliate the skin. 
4) Use homemade face masks:
Homemade facemasks won't allow the rainy season to steal the charm and luster of your skin and let your skin to breathe irrespective of any season.
5) Drink plenty of water:
Drinking minimum 8- 10 glasses of water will keep your skin hydrated and away from skin infections and other problems.
6) Wear a sunscreen:
So what if there is no sun on your head and you don't feel the heat on your skin, it's important that you do wear your sunscreen daily before stepping out. Safeguard your skin by making the right choice of sunscreen for every season.
7) Avoid using heavy products during rainy season:
Don't put heavy products on your face in humid weather as it leads to several bacteria to reside on your skin causing severe skin infections.
8) Always shampoo your hair after rain drench:
Shampooing your hair whenever you get drenched in rain plays a big role in keeping away the infections from residing on our scalp. In addition to this, prefer to use a herbal shampoo that contains neem in it which will remove all the bacterial toxins and dirt that get deposited on our scalp through the rain.
9) Use homemade hair masks:
Feed your hair with natural homemade hair masks to keep them long, lustrous and healthy. In humid and sweaty weather your hair goes through a lot and forces our hair to undergo severe breakage.  However, we can't completely stop hair fall during rains but yes, we can reduce it by providing a proper diet to our scalp and giving some extra attention to our beautiful tresses.
This monsoon, let's wash away the blues!